United Airlines orders up to 200 Boeing 787s, setting stage for widebody fleet renewal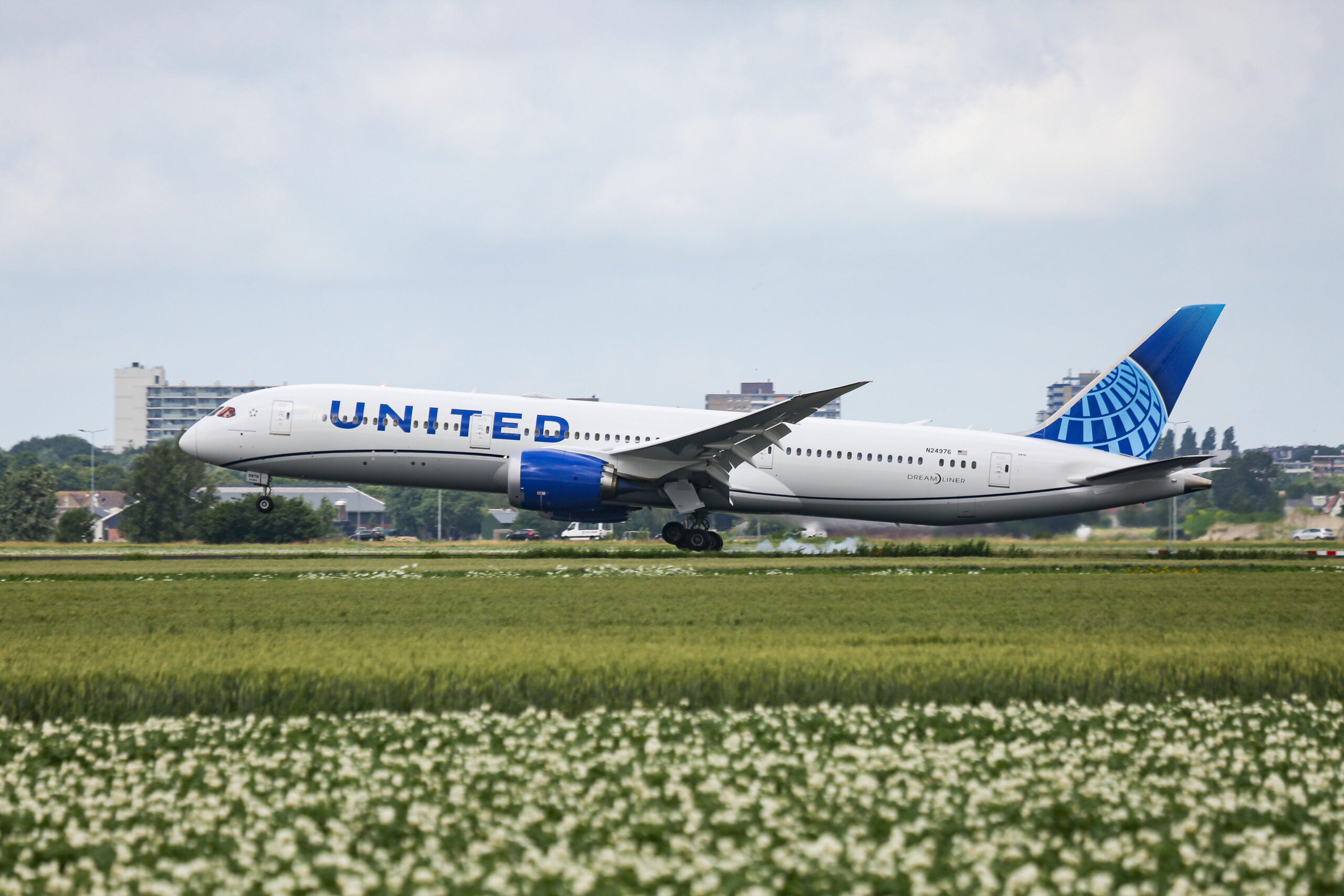 United Airlines and Boeing announced an agreement on Tuesday for up to 200 new widebody aircraft, a deal the airline characterized as the "largest widebody order by a U.S. carrier in commercial aviation history."
The airline said it had signed an order for 100 Boeing 787 Dreamliner aircraft, with options for 100 more. The aircraft will be a mix of 787-8, -9 and -10 variants, which United says it will choose as each unit goes into production. The airline currently operates each variant.
Want more airline-specific news? Sign up for TPG's free new biweekly Aviation newsletter.
The order comes nearly a year and a half after United placed orders with Boeing and Airbus for a total of 270 narrowbody aircraft, which it said then was the single biggest order in its history.
Reports of a pending United order have circulated for months, with the airline's fleet of Boeing 767s getting older, along with some of its 777 widebodies. The airline said the new Dreamliners will replace those aircraft, with the 767 fleet expected to be fully retired by 2030.
The order will see United take delivery of the new aircraft from 2024 through 2032, chief financial officer Gerry Laderman said during a media briefing Monday evening ahead of the announcement, characterizing the order as entirely dedicated towards replacing the aging widebody fleet.
"During that same 10-year period, we have about 12 widebody aircraft, 767s and 777s, which will hit 30 years of age," Laderman said. "It's time to start thinking about the retirement of those aircraft. So these 100 firm [aircraft orders] will replace the 767 and some of the 777s."
The additional options allow for "opportunity" based expansion in the future, Laderman said, while chief commercial officer Andrew Nocella noted the flexibility of the options meant United could grow its international reach as the market allows.
"By 2030, if we exercise these options, more than 80% of our long-haul flying will be on the 787 platform," he said. "It aids our reliability, it makes things more simple, and it's a great aircraft for our customers to fly on."
It was not immediately clear what this would mean for United's longstanding order with Airbus for its widebody A350, a direct competitor to the 787. United currently has 45 A350-900 twinjets on order, which was converted in 2017 from an order for 35 larger A350-1000s that was originally placed in 2010.
As it stands, United has deferred delivery of that order until 2030, Laderman said, and would consider next steps in due course.
"The A350 is a really great option as a 777 replacement," he said. "We know that some 777s are being replaced in this order, but that's not all of them, and we'll make a decision at a later date."
Notably, adding the 350s would add a layer of complexity to United's long-haul fleet and complicate its pilot hiring and training plans, Laderman said.
"We're already a 787 operator. The economics of bringing in another fleet type don't make sense when you're already the operator of an efficient modern aircraft."
United plans to configure the new 787s in its current three-cabin configuration, with Polaris business class, Premium Plus premium economy, and coach, including extra-legroom seats. There are no current plans to replace the business class product with a new seat design, Nocella said, but that could change before the current order is fully delivered.
"We think it's a great seat, our customers love it, and we'll continue to install it," he said. "This is a delivery stream over 10 years, so we'll obviously assess what we want it to be in the long run and make the appropriate decision from that perspective, but for now we'll install the same seat."
The airline also expanded its narrow-body order book with Boeing, exercising existing options for 44 more 737 MAX aircraft between 2024 and 2026, and placing 56 new orders for MAX variants to be delivered between 2026 and 2028. All in all, United has about 700 new aircraft on order for delivery through 2032, the airline said in a press release, and expects to average delivery of more than two per week next year, and three per week in 2024.
United also provided an update on its cabin retrofit program, stating that it expects to finish installation of its current Polaris and Premium Plus seats on all international widebodies by summer — more than 90% of that fleet is completed. It also said that it still expects to retrofit its entire mainline fleet with an updated interior, currently being delivered on some new aircraft, by the end of 2025. While the narrow-body retrofit program appears to have gotten off to a slow start, according to some observers, the airline said that 100 aircraft are scheduled to have the new interiors installed in 2023.