Top Maine port votes to limit cruise ships after residents complain about crowds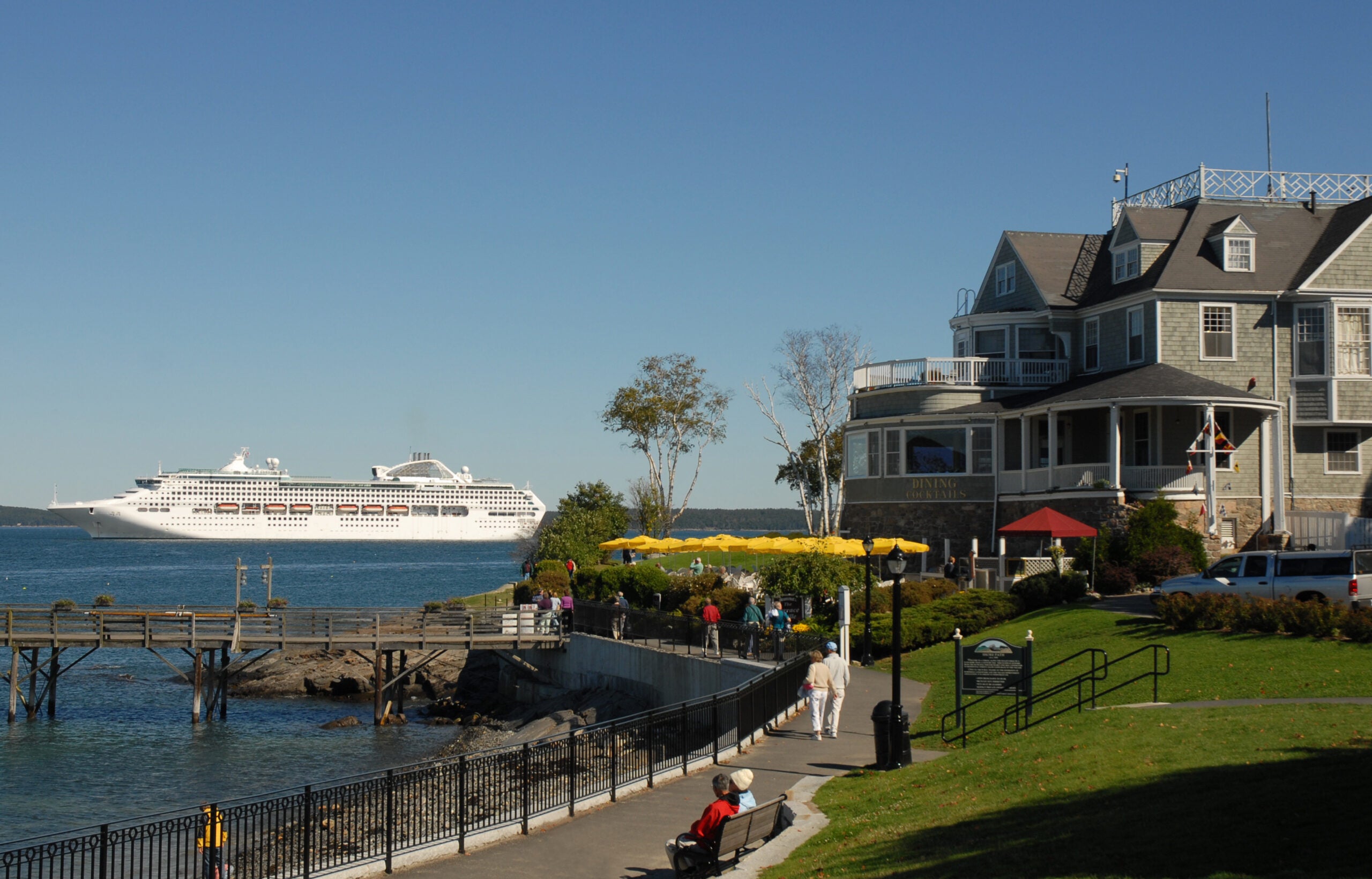 It's official: The biggest cruise destination in Maine will limit the number of cruisers that can arrive in any given month.
The town council of Bar Harbor, Maine, on Tuesday officially approved an agreement with the cruise industry that places caps on cruiser arrivals during the tourist season of between 30,000 and 65,000 a month starting in 2023.
The agreement also bans cruise ship arrivals during the shoulder-season tourism months of April and November.
"We have had a clear message from the public that they want cruise ships decreased," Bar Harbor town council member Erin Cough said Tuesday in advance of a five-to-two vote to sign off on the agreement. "At this point, we've been asked by our community to do something, and this is our best effort at doing something that is reasonable, and we should go for it."
For more cruise news, guides and tips, sign up for TPG's cruise newsletter
The vote took place during a televised town council meeting after a rigorous debate over whether the town council should first hold a public hearing on the specifics of the agreement. The council decided not to hold a public hearing before approving the agreement but voted to hold a question-and-answer session with the public in October to explain the agreement.
The agreement limits cruiser arrivals to 30,000 per month in May and June; 40,000 per month in July and August; and 65,000 per month in September and October. Those are the six months when cruise ships have traditionally visited Bar Harbor. 
During the discussion, Bar Harbor city manager Kevin Sutherland noted the capacity of cruise ships currently booked to visit Bar Harbor in both September and October of 2023 already exceeds the new limits.
Sutherland said the excess ship arrivals would be allowed in 2023 because they were booked before the agreement was approved. However, he said the city had already begun telling cruise lines that moving forward it wouldn't take any new docking reservations for ship arrivals during those months.
As of now, there are cruise ships with a combined capacity of around 70,000 and 80,000 passengers scheduled to visit Bar Harbor in September and October of 2023, respectively, Sutherland said.
Related: The ultimate guide to picking a cruise line
"Other boats that have requested [dockings in September and October] are not being honored, and there are several of them," Sutherland said. "I've already had a few conversations with some of the lines [to tell them that additional calls they are requesting] won't be accepted for 2023."
In addition to monthly caps on cruise ship arrivals, Bar Harbor has also implemented daily passenger caps that range from 3,500 to 3,800 people a day, depending on the month.
U.S.-flagged cruise vessels that carry fewer than 200 passengers, such as the coastal cruise vessels operated by American Cruise Lines, are exempt from the daily limits.
Whether you're road-tripping or globe-trotting, the suite life is always better. Download the free TPG App to upgrade your travel!
Bar Harbor's town council pursued an agreement with cruise lines to limit cruiser arrivals due to growing unease in the town about soaring numbers of cruise visitors. Some residents have called for a complete ban on cruise ships, while others have wanted to see significant cutbacks in ship arrivals, citing growing congestion in the town.
Cruise ship arrivals to Bar Harbor have grown rapidly in recent years, with the exception of 2020 and 2021, when the COVID-19-related shutdown of the cruise industry caused ship arrivals to fall back.
In 2019, Bar Harbor welcomed 157 cruise ships that carried 250,164 passengers. This year, projections have called for 174 cruise ships to arrive carrying 292,212 passengers.
In a 2021 survey of Bar Harbor residents and business owners, 55% of respondents said they viewed cruise ships as having a negative impact on the town.
Bar Harbor is just one of a growing number of destinations including Key West, Florida, and Venice, Italy, where residents have been calling for new limits on cruise ship arrivals, citing congestion and other detrimental effects.
Bar Harbor residents will have a chance to vote on an even more restrictive policy toward cruise ships in November. A citizen's initiative that would limit cruiser arrivals to 1,000 passengers per day is scheduled to be on the ballot.
Cruise lines that operate voyages with stops in Bar Harbor include Norwegian Cruise Line, Royal Caribbean, Princess Cruises, Holland America, Oceania Cruises, Silversea Cruises, Windstar Cruises and Regent Seven Seas Cruises.
Planning a cruise? Start with these stories: