This New Launch Changed My Opinion On Clean Mascara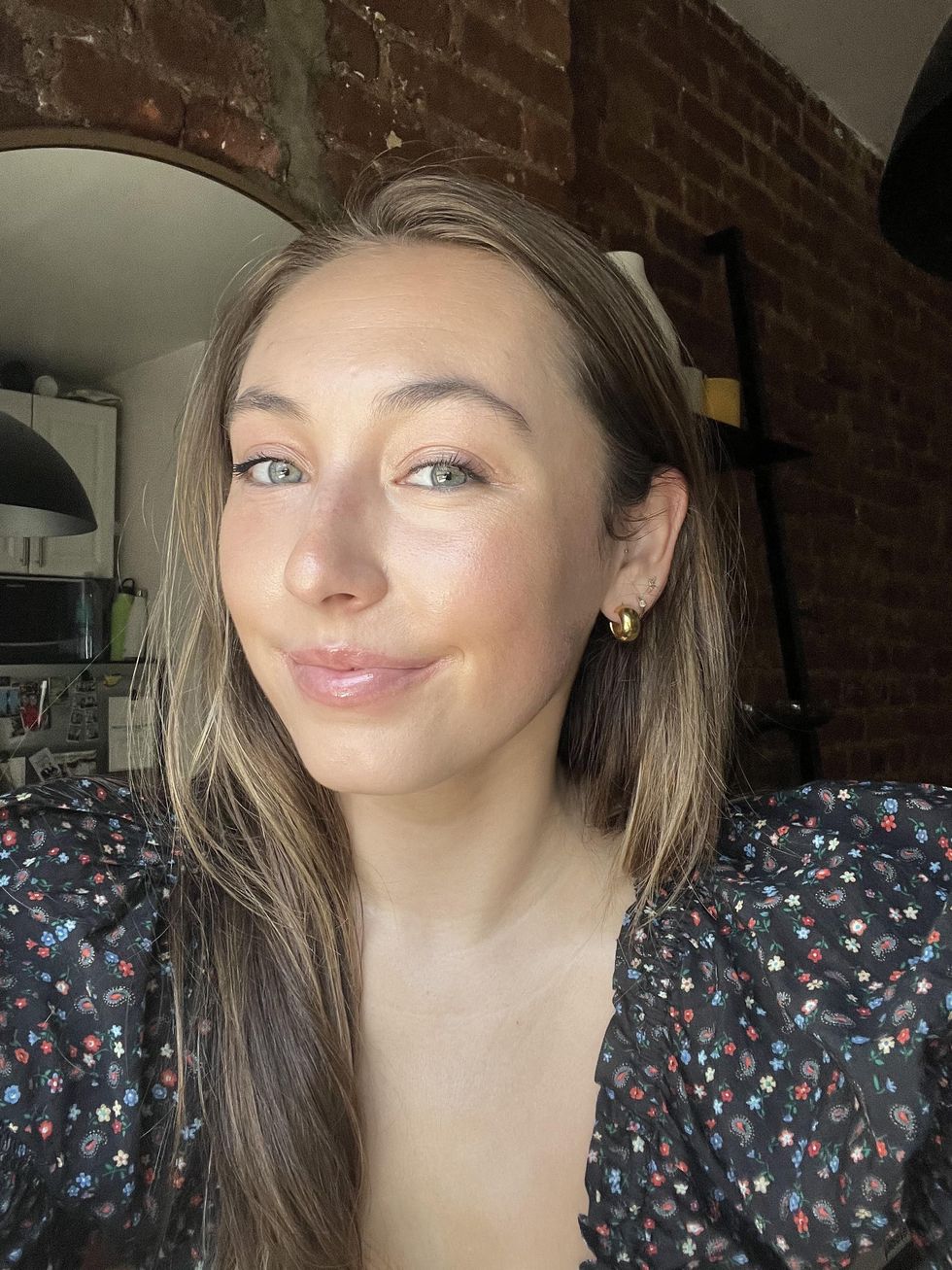 To me, September always feels more like the start of the year than January. Once summer turns to fall and my coffee order goes from an iced Americano to a latte so hot it singes my tongue, I get an urge to upend my entire life. When I'm feeling less drastic, like this year, a dose of newness in the beauty department can scratch that itch. Thankfully, there were plenty of makeup, skincare, body care, and fragrance launches this month to shake up our getting ready and going-to-bed rituals, from Tower 28's new lightweight, lengthening mascara to a fresh, floral fragrance by Dior. Keep reading for the beauty drops our team is using in heavy rotation this fall.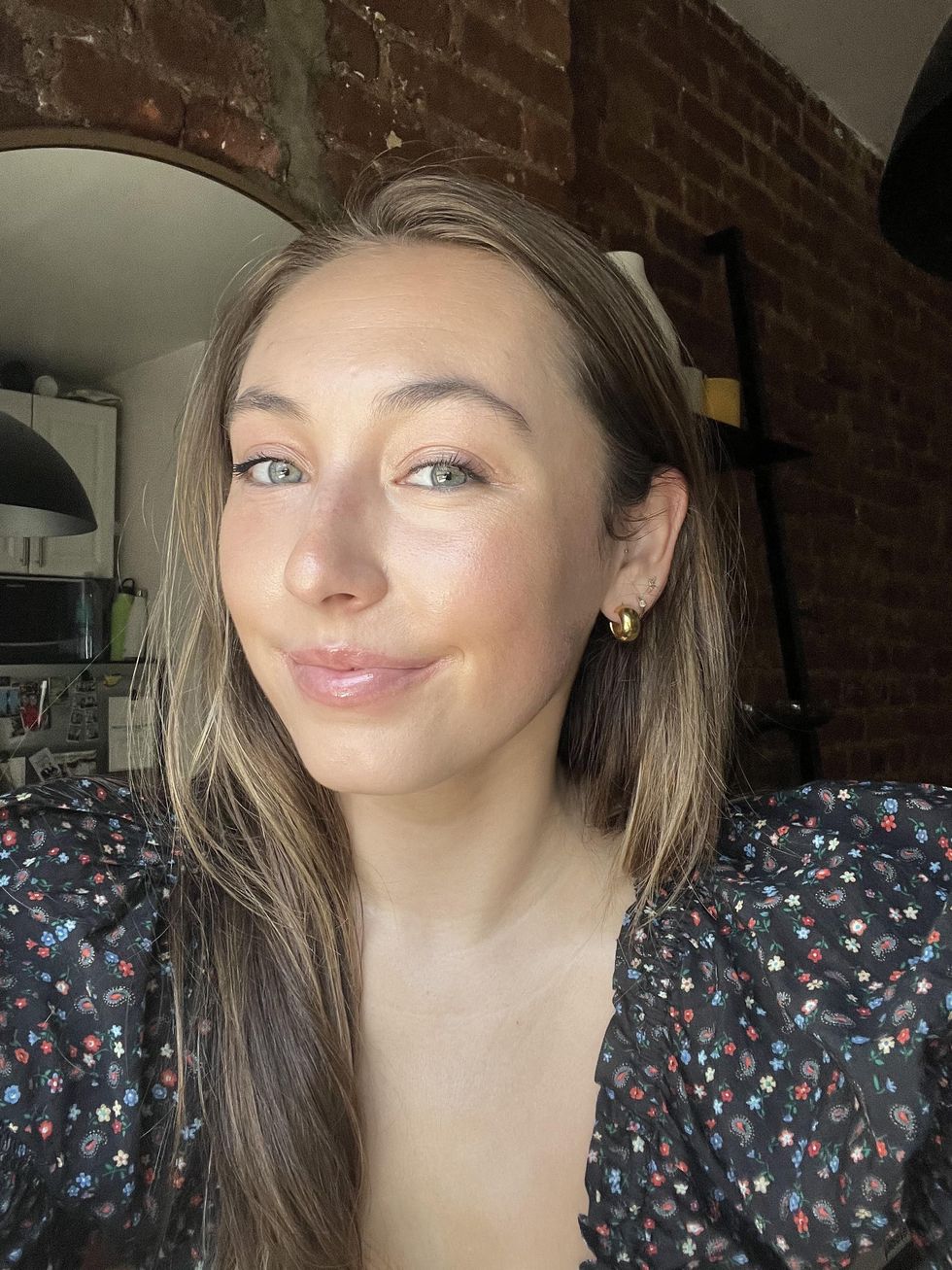 MakeWaves Lengthening + Curling Mascara
Whenever I test a "clean" mascara I automatically adjust my expectations. I am the first to opt for the chemical alternative because let's be honest, when I am doing makeup I want a consistent dramatic result. But I am here to share that I have officially been proven wrong. This formula delivers an instant boost in length and volume, yet couldn't feel more lightweight post application. Much to credit is the flexible wand that has three different bands making virtually impossible to miss any lash.
Hinoki Body Milk
Moisturizing from head to toe everyday is a non-negotiable for me. So, needless to say, I am very picky about which hydrators I reach for. This lotion has a consistency similar to a serum and instantly absorbs into the skin. It's part of the brand's new collection inspired by the Japanese practice of forest bathing and is rich with a calming earthy scent that I welcome as an added gift of aromatherapy.
KP Body Scrub
I have tried dozens of body washes and scrubs that promise to reduce the bumps on the back of my arms (also known as keratosis pilaris) and this formula is by far my new favorite. It has a whopping 14 percent dose of AHAs combined with a mineral physical exfoliant that just goes above and beyond at soothing my skin. I use this twice a week and have noticed such a difference without any irritation.
Maneater After Dark Eyeshadow Palette
It's a palette of warm neutrals with excellent pigment. Seriously—all it takes is one swipe to achieve full eye coverage. Formula-wise, it's buildable, which is great for me—I'm someone who likes a soft wash of shadow on her lids, and the formula's consistency is easy to blend until it sets in place. My go-to shades right now are Moody, a matte berry, and Intense, a shimmery pink. And for the days where I want softer definition than an eyeliner can provide, I swipe Animal Instinct, a matte black, along my lash line.
J'adore Parfum D'eau Eau de Parfum
I tend to lean toward woody, musky scents when it comes to fragrance, but Dior's newest fragrance has been in my rotation non-stop for the past few weeks. The brand's first-ever alcohol-free and water-based perfume contains a medley of floral notes. Orange blossom and jasmine sambac combine with damascena rose and magnolia for a fresh and light scent that'll have everyone you come across asking, "Wait, what are you wearing?"
Effaclar Face Serum
While my skin is usually on its best behavior when it comes to breakouts, my oily T-zone has been working overtime, so I decided to add this serum to my nighttime routine. After testing it out for a couple of weeks, I've already started to notice a difference in the look and feel of my skin (read: fewer zits). There's 1.5 percent salicylic acid in the formula, a beta hydroxy acid that's super effective when it comes to clearing clogged pores, eliminating pimples, and preventing new zits from popping up, without stripping the skin.
Limited Edition Rouge Hermès Matte Lipstick
I've found my new go-to red. Rouge Cinabre is one of Hermès' three new limited edition matte lipsticks and this lipstick's name and hue are both drawn from its namesake mineral, cinnabar. When it comes to lipsticks, I tend to opt for deeper reds to mitigate the ever-present risk of looking like Pennywise the Dancing Clown. But once I swiped this on, I learned that bright red is nothing to be afraid of. This is a matte that doesn't dry out your lips, glides on smoothly, and has some serious staying power. I paired it with my About-Face Fix Lip Pencil in Sound The Alarm and the result was *chef's kiss*.
Dead Dinosaur Fragrance
​When I first heard that this fragrance had notes of gasoline, I was intrigued. Though I'm semi-ashamed to admit it, I'm one of the many people who enjoy this aroma. But this isn't simply an eau de gas station. Notes of pink pepper, ginger, magnolia, and cedar create a complex, earthy aroma that's just as addictive as gasoline (but far less dangerous).
Tinted Lip Shield SPF 24
I didn't know that SPF was something that my lips needed and I'm genuinely disappointed in my negligence up to this point. I've been swiping on this lightweight, softening balm a few times each day to protect my lips from UVA and UVB rays, and I'm not mad at the subtle rosy hue that it leaves behind.
Future Fluid All Over Medium Coverage Hydrating Concealer
Milk's new concealer checks all of my boxes: it's lightweight, has stellar coverage, and doesn't cake or pill on top of my skin care. And as a skincare gal, it's music to my ears that the formula features a hyaluronic plant complex that hydrates, smooths, and protects the skin's barrier.
Want more stories like this?
Fall Beauty Products That Are Worth Every Penny
Ask A Makeup Artist: Are You Applying Your Mascara Wrong?
The Best Beauty Looks From NYFW