There Are No Rules In Ziwe's Closet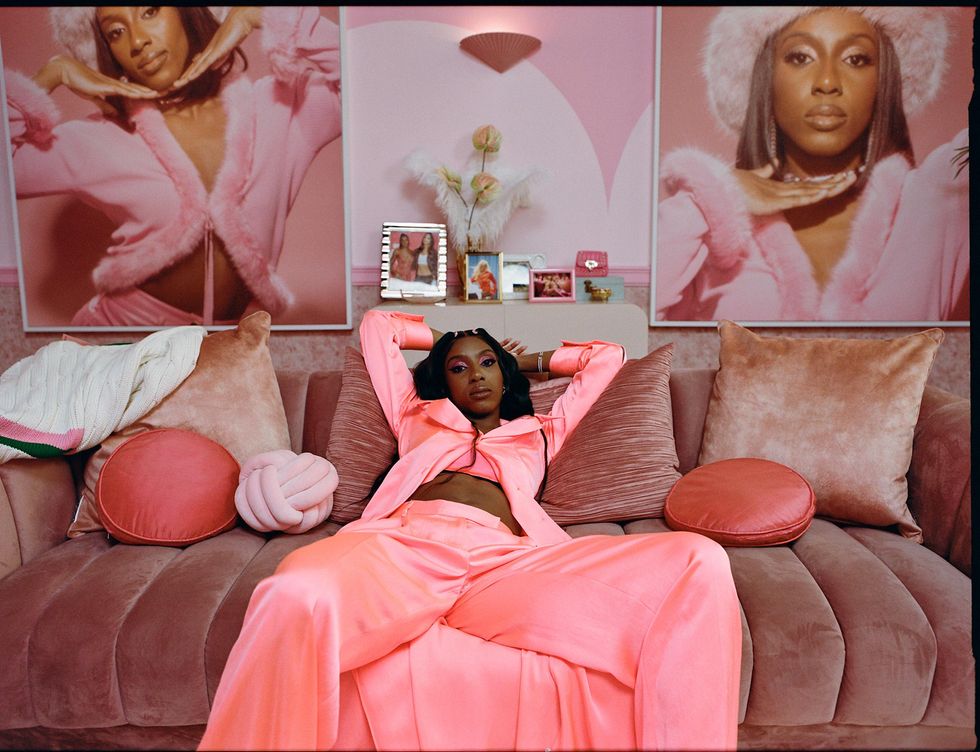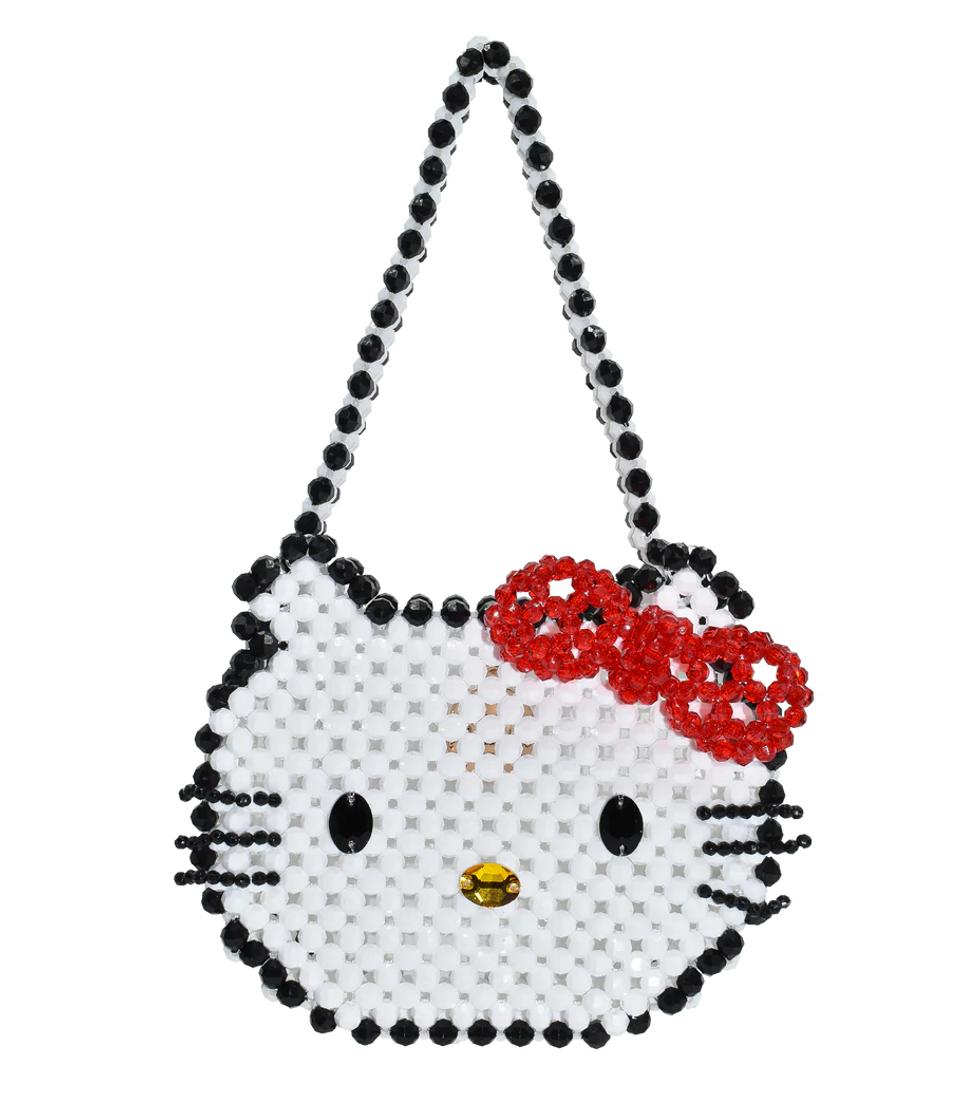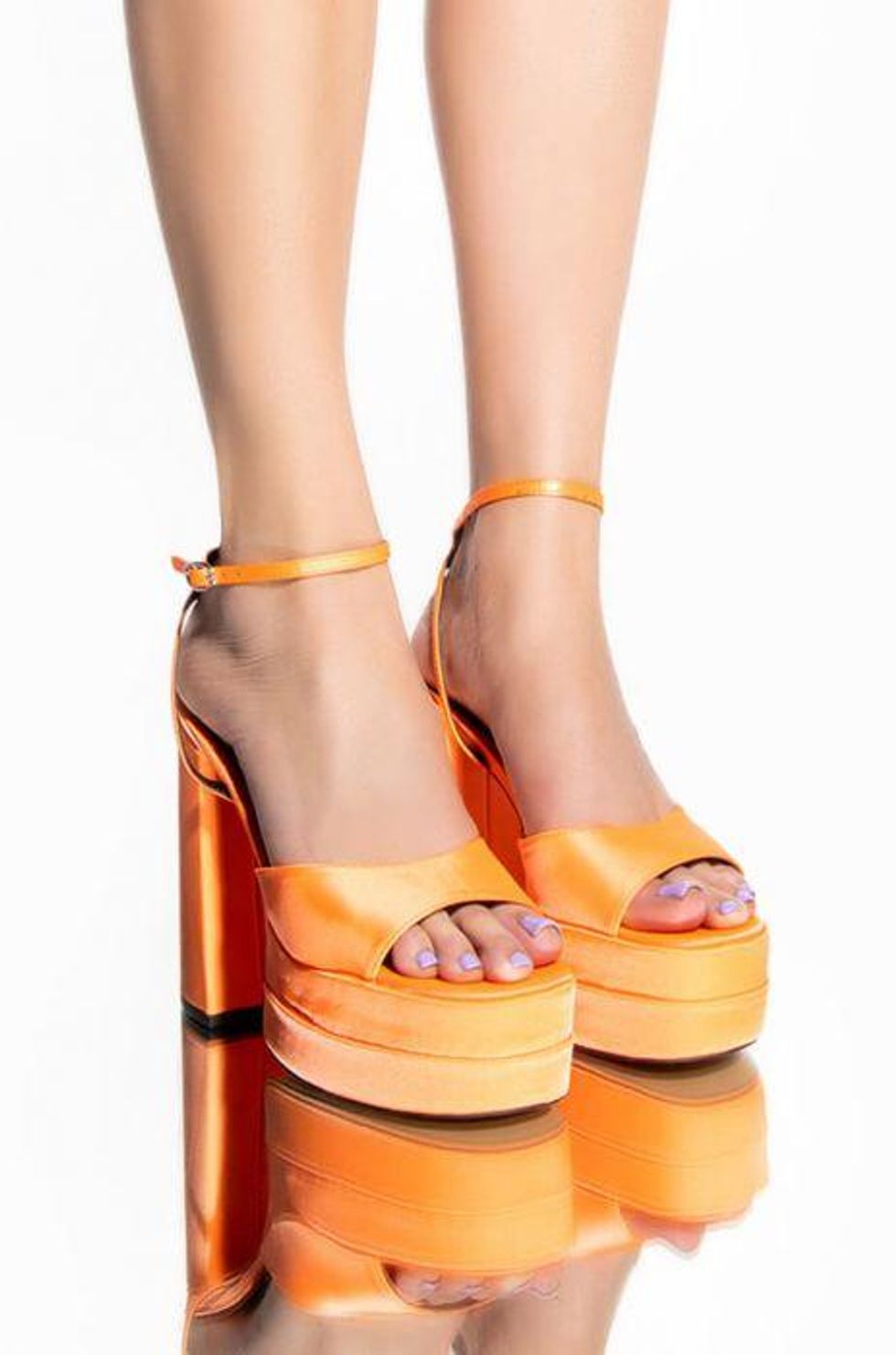 "I was in Ibiza with Loewe and when they were styling me I told them that I wanted to look like a first lady—but kind of slutty," late-night host Ziwe tells Coveteur. "Like, give me Carla Bruni, but slutty. That's how I dressed my Barbies." This ultra feminine aesthetic informs the visual identity of her namesake talk show, Ziwe, a satirical sit-down interview series which defies definition but is essentially a comedy show that functions as a journalism show with the cadence of a variety show. From the opening credits to the final sign-off, Ziwe takes cues from Barbie—the all-pink set was modeled after her signature Dream House—along with a swath of Ziwe's other childhood favorites. "A lot of the things that I wear on screen are reflections of what I was watching as a kid," she explains. Naming shows like Gossip Girl and Shaolin Showdown, Ziwe explains that "those characters have such a strong aesthetic so I'm bringing that to the screen."
Though she's not always clad in pink, the color is baked into the Showtime series' optics. But there was once a time when the Massachusetts-raised comedian wasn't fond of her signature color at all. Growing up, she explains, the aversion stemmed from what she believed it represented. "I thought, 'That's what girls wear and girls don't get to do anything fun. They have to cook and clean!'" Judging by the flamingo shade of her dressing room, it's safe to assume that her perception has shifted.
Conceptually, Ziwe's affinity for pink is a study in subversion. The host makes a distinction between Ziwe the character and Ziwe the person. And as she mapped out the character who would be inhabiting her late-night seat, pink was a defining factor. "I thought, can this character be someone who embraces her femininity in its full power and also has a strong intellectual perspective? Me embracing pink is like me embracing the idea that femininity knows no bounds. It's not as restrictive as 'girls do X and boys do Y,'' she reflects. "It's beyond that. It's sort of like a political statement."
On Ziwe, the abrupt cuts and tongue-in-cheek tone make each half-hour episode feel like a fever dream, a notion reinforced by the saturated color palette. Her highly-orchestrated satirical take on the talk show exists in the same vein of shows like Between Two Ferns and The Eric Andre Show. But even those hosts wear traditional suits. Ziwe went a different route. If she was asking her sometimes uncomfortable, sometimes incriminating questions, in standard black or navy tailoring or the personality-devoid pastels daytime hosts often favor, the jokes would get lost. On Ziwe, the over-the-top outfits authenticate the experience.
As an offshoot of her virtual interview series Baited, which was launched after the 2016 election and exploded during the 2020 pandemic, Ziwe uses her talk show to serve social issues with a heavy dose of satire. She takes a blowtorch to pleasantries to unfurl her guests' relationship to race, among other things. She opened a 2017 episode of Baited explaining, "I'm going to interview my white coworkers to make them feel uncomfortable about race." In a tech-themed episode of Ziwe, she told the notoriously monotone NBA star Blake Griffin "I'm not convinced that you're not a robot. That's why we booked you for this show." On Ziwe, cringing is kind of the point. And engaging often means delighting in this discomfort. In the aforementioned Baited episode, a handheld 'discomfort cam' zoomed in on guests as they got flustered—it was incredible.
There's a place for discomfort in the costuming of Ziwe, too. Pieces that aren't entirely functional can serve a comedic purpose. She harkens back to an episode from the first half of season 2, featuring actress Ilana Glazer, when Ziwe struggled to walk in sky-high heels. "There's a part where I'm walking from my chair to the platform and you can see me clomping around—I just didn't wanna fall," she says. Writers will even pitch segment ideas as outfits. "When fashion is operating at its best, it has a sense of humor," Ziwe says. "I like to bring that to the show and I think our costume design team does as well."
This team is headed by Pamela Shepard, whom Ziwe first met while working as a writer on Robin Thede's series The Rundown. Shepard was the only person Ziwe and her team interviewed for the role. "She's really fashion-forward, but she also understands my sense of humor. I'll give her an idea like, 'I want to look like the stepsister from Cinderella' and she'll pull an outfit like the one I wore in our global warming episode." For this episode, the same one with the Glazer one-on-one, Ziwe tackled climate change in a satiny gloved Miscreants London minidress with sky-high platform heels and a fuzzy Emma Brewin hat—all in an incendiary shade of tangerine. "She really is a great stylist and has deep pull." The magic, Ziwe explains, is in the way that Shepard is always attuned to the comedian's sources of inspiration—no matter how niche they might be. Within the span of our hour-long phone call, she cites Dorit Kemsley, Coretta Scott King, and Patrick Star as reference points for the outfits on Ziwe.
The preppy undercurrent that radiates through Ziwe is innate to its host. While studying at Phillips Academy—one of the nation's most prestigious boarding schools—she recalls making her first-ever designer purchase at a local thrift shop: a Ralph Lauren sweater. "For better or worse, the staples [at the school] were Lilly Pulitzer prints, Sperry's, and a Ralph Lauren cable knit sweater that you'd tie around your neck."
While her penchant for extravagant hats (see: the Riddler-esque Ruslan Baginsky tophat that she sports while interviewing Nicole Byer earlier this season) can be traced back to early Sundays following her Nigerian immigrant parents to church, she credits her appreciation for texture to Blair Waldorf, her preppy predecessor, Cher Horowitz and Clueless costume designer Mona May. The latter Ziwe attributes what she refers to as the "fuzzy pen-era with the [yellow Dolce & Gabbana] plaid skirt suit and the Alaïa silk dress," she says. "That's the ecosystem of how I dress."
By design, textures abound on Ziwe. "The character is sort of like a toddler with a black card," Ziwe says. "She's super tactile—there's velvet, silk, satin, and beads. It's really playful. That just comes from me being a kid at heart and wanting to touch my clothes and feel like they're toys." Pairing this energy with Ziwe's own savvy (she majored in African-American studies, film, and poetry at Northwestern) creates a singular watching experience. It's Ziwe's world and you're lucky to be in it, even if you're squirming.
As she wrapped production on the second half of season 2, Ziwe opened up the doors to her dressing room, inviting Coveteur into a labyrinth of latex, plaid, and, of course, endless shades of pink.
"This was by AKNA, a Mexican designer. I saw Alexa Demie wear one of his designs at the Euphoria premiere—she's so hot. "Stop Being Poor" is a satirical song about ways that, especially during the pandemic, the nation absolutely ignored this huge population of people who could not just stop working for several months at a time, who are living paycheck to paycheck. There was a record amount of Americans getting evicted at this time or defaulting. I just think it's a bad period in the economy, so I thought what better outfit to highlight this audacious mockery of trickle-down economics than to have a woman in Swarovski crystals? This outfit was absolutely beyond wild."
"I had an allowance as a kid and I used to save up for the Scholastic book fair. I remember buying a Britney Spears book and circling her outfits. And then maybe 10 years after that from six to 16, I was like, 'forget books, I'm going to save for pieces!' So I'd save up for my sweaters, my polo shirts, and my khaki pants. That was fashion to me. Like, Limited-Too, Lizzie McGuire vibes."
"This is really ridiculous, but years ago I had a meme folder on my phone and there's a meme of Patrick Star wearing latex with thigh-high boots, fishnets, and a biker daddy hat. I thought it was the funniest thing I had ever seen. For an episode, I showed the meme to Pam and said, 'I want to look like that.' And that's how we got there. Patrick Star is a muse for so many things in my life."
"You have to understand that my job is comedy. So a dysfunctional piece is functional in comedy. it's like one hand washing the other."
"I wear a lot of Rowing Blazers. And I love denim, like Levi's or Ivy Park jeans. I also love Christopher John Rogers—talk about vanguard! I just think that that guy is the bee's knees. I love color and I love a nice, bright, saturated hue. I think he does a phenomenal job with color. I'm a big fan. I wear my Miu Miu combat boots a lot, too."
"I wore these with a green Gucci suit for my Hannibal Burress interview. I thought that was really fun and wild. In the new season, there's also a pink velvet Collina Strada outfit that's literally makes me feel like a princess. It's going to be a good look."
"I watched Hello Kitty and a lot of other anime shows when I was a kid. So when I got this Susan Alexandra bag, I just thought it was the cutest thing ever. I went to the opening of her brick and mortar store and I got to be one of the first people to see it in technicolor for Vogue. I don't think there's a more iconic face in fashion than Hello Kitty. It holds like maybe like, four cards and like a loose pencil, but it's just so cute."
"I would not say that the looks on the show are inherently functional and that's part of the humor. You see me trying my best to keep my composure while inching forward in high heels, but also being upheld to the beauty standards of society. I remember in the first music video we ever shot, I wore a Laquan Smith catsuit. It was so hot and it kind of reminded me of old-school Mugler. I needed three people to help me go to the bathroom so I wouldn't rip it—that's part of the fun of the character."
"We shoot the show in 15 days—that's a really, really, really tight timeline. As a writer, it sometimes takes me longer to write pieces than it does to literally shoot the show. And we're doing multiple things across the day—we'll shoot episode one and episode six, then back to episode two. It really has to be functional. Fashion is function to me, honestly."
"In my day-to-day life, I wear more of a uniform. I have a couple of pieces that I back go to all the time, whereas Ziwe the character never repeats an outfit. But as far as the playfulness in the character's wardrobe goes, that comes from me. I love maribou, I love beads, and I love dressing up."
"There was this one film called Zenon: Girl of the 21st Century and I was in love with that woman because her name started with a 'Z.' I was like, OK, this is my girl.' And she dressed in like aluminum foil. It was so like turn of the century and Y2K and I thought it was the coolest thing ever. I was deeply attracted to that aesthetic."
"During the pandemic, when we were not leaving our houses and we were all really depressed (I was really depressed), I saw Rihanna wear an Emma Brewin hat. I Googled it and it became part of my style. I'm into comfort."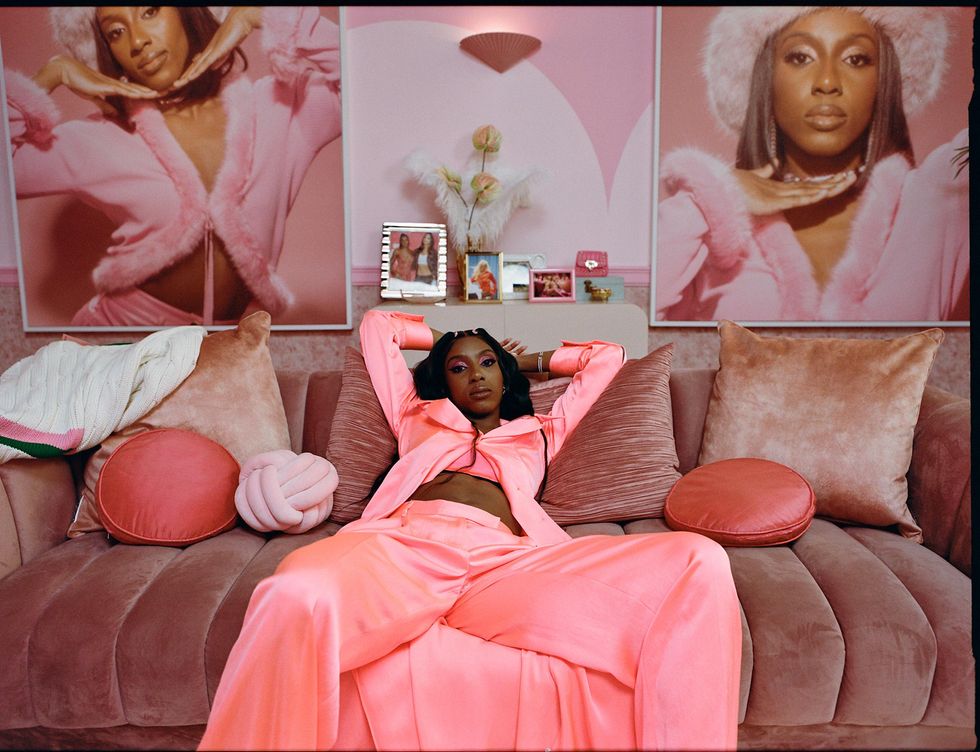 "One of the show's best qualities is that it's not afraid to look reality in the eye. It celebrates the fact that sometimes reality is funnier than anything you could write."
"Remember Hilary Banks from The Fresh Prince of Bel-Air? Growing up, when I'd see her on TV I'd think, 'Wow, this girl is a baddie. Her waist looks great and she always has on a tailored suit.'"
"I'm not an impulsive shopper. I really think about a piece for weeks at a time. If I keep thinking about it and I keep coming back to it, then I know that I want it and need it. But it takes me a really long time to commit because I'm not a huge fast fashion person. If I get a piece, I want it to be a staple that I return to for years at a time."
"Every season we continue to like outdo ourselves, so picking a favorite look is like picking a favorite child. But I can really appreciate the fact that I've been doing Barbiecore since before Barbiecore was Barbiecore. I have been pulling those references for a minute."
"I have the lanes that I know I love, but I'm not afraid to push forward and try new things. Like, you're not going to see me wearing a beret inherently, but I wore one for my Mia Khalifa interview and it was such a cute look—it ended up being one of the best looks in the show. I have a deep trust of Pam's work so I'm willing to try anything she'll put me in."
"I think high and low is the theme of my show. You watch me talk to like a range of people, from former presidential candidates to Real Housewives—and I'm talking to these people in the same breath. Like, I'm talking to the first Black Bachelorette and Stacy Abrams. So high-low is in my interviews and it's in the show's sense of humor."
"Every season, I'll tell my costume designer which vibe I'm feeling. I was pulling a lot of Aaliyah inspo for the first half of season 2. For this half, politics were really, really intense. The Friday before we started shooting, the Supreme court repealed Roe v. Wade. It was a watershed moment in American history and you could feel it so deeply in your body, so in the first episode of season two's second half, the topic is men. I wore all black the entire episode as if I was getting dressed for a funeral. And with every single episode, because the political climate that we're in is so intense, you really feel that escalation."
"I wore these on The Bachelor. Basically what happened was that I was at Paris Fashion Week and I flew from there to LA, which was a very intense, long flight. I needed something that could fit into a carry-on because I do not check bags. And so I landed on this really chic, preppy Rowing Blazers sweater and these Naked Wolfe platform heels that were like really wild. That was just a look that I knew was cute and fun while also being something that I could travel with. While we were filming, they asked me to run with the girls, so I was running in these platforms uphill in like, the Valley. There was dirt everywhere and I was wearing all white, clomping around and getting dust on me—that's part of the humor.
Shop the Story:
Hello Kitty® x Susan Alexandra Hello Kitty® Bag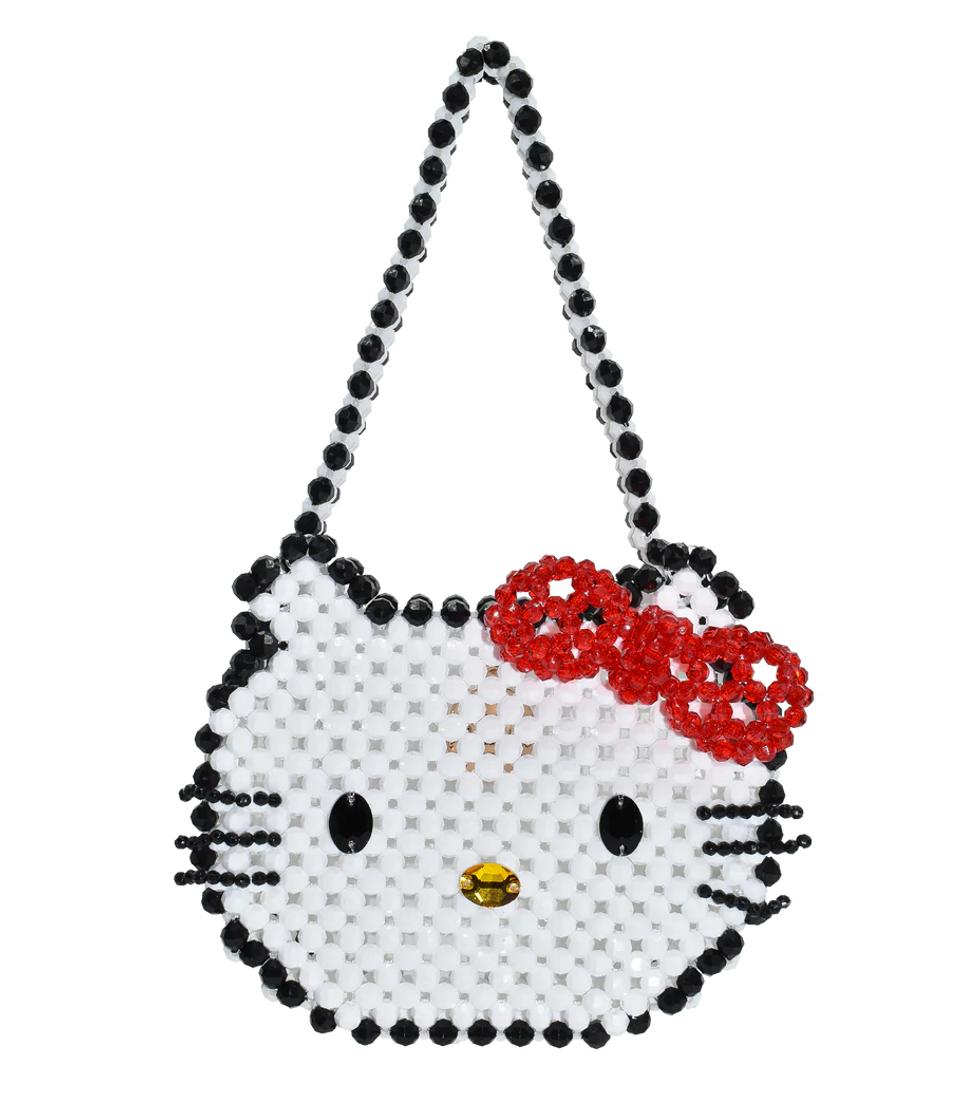 Just A Dream Chunky Sandal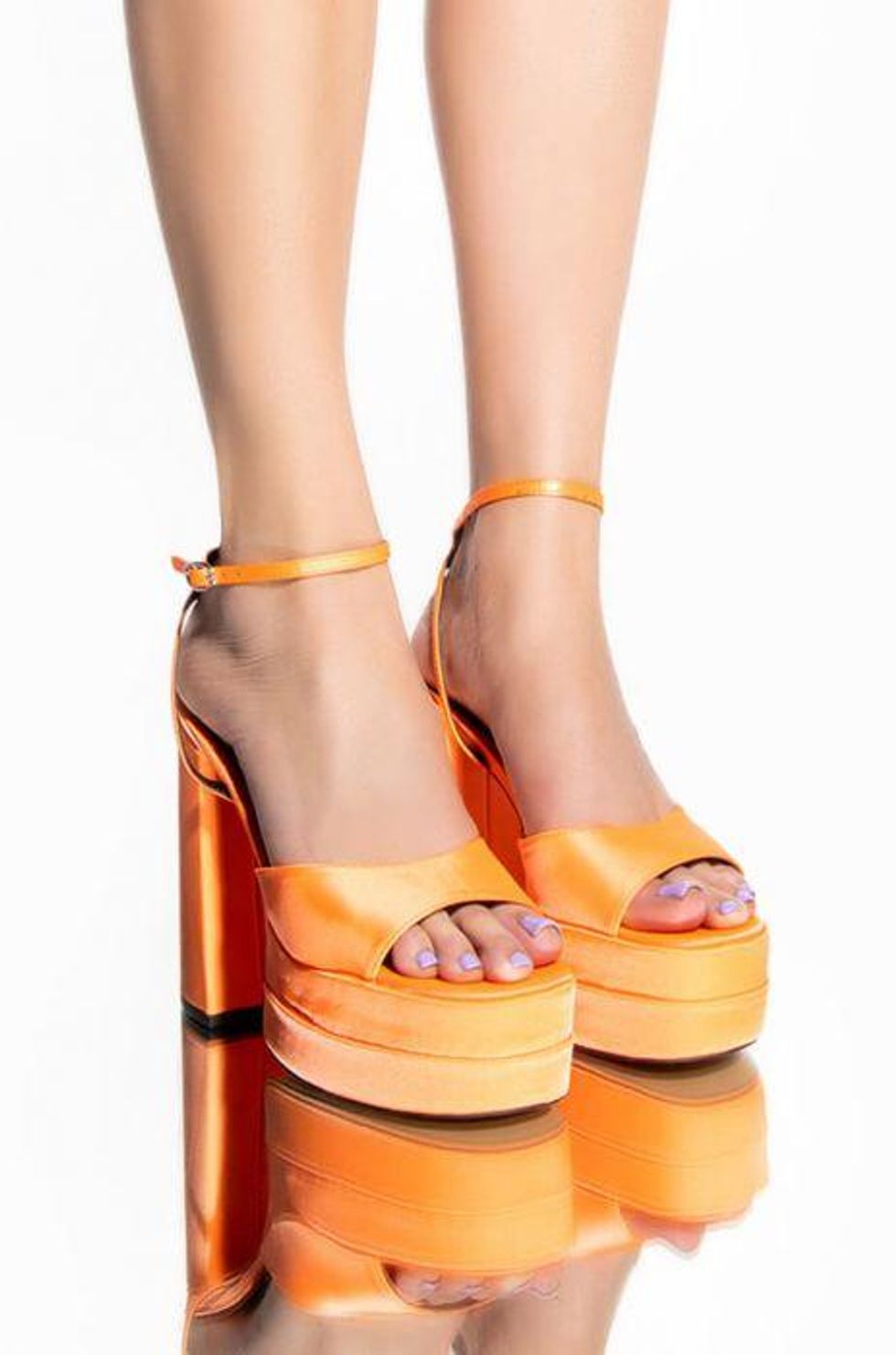 Jerema Boot
Flamingo 3000
Joselle Sandal
Tweed Miniskirt
Want more stories like this?
Inside the Closet of Travis Barker's Sneaker-Obsessed Closet
The Stylish Life of Taylor Hill
Susan Alexandra's Founder Has A Closet Full of Moschino 'Cheap and Chic' and Some Serious Florals