The Weekender: A Guide to California's Central Coast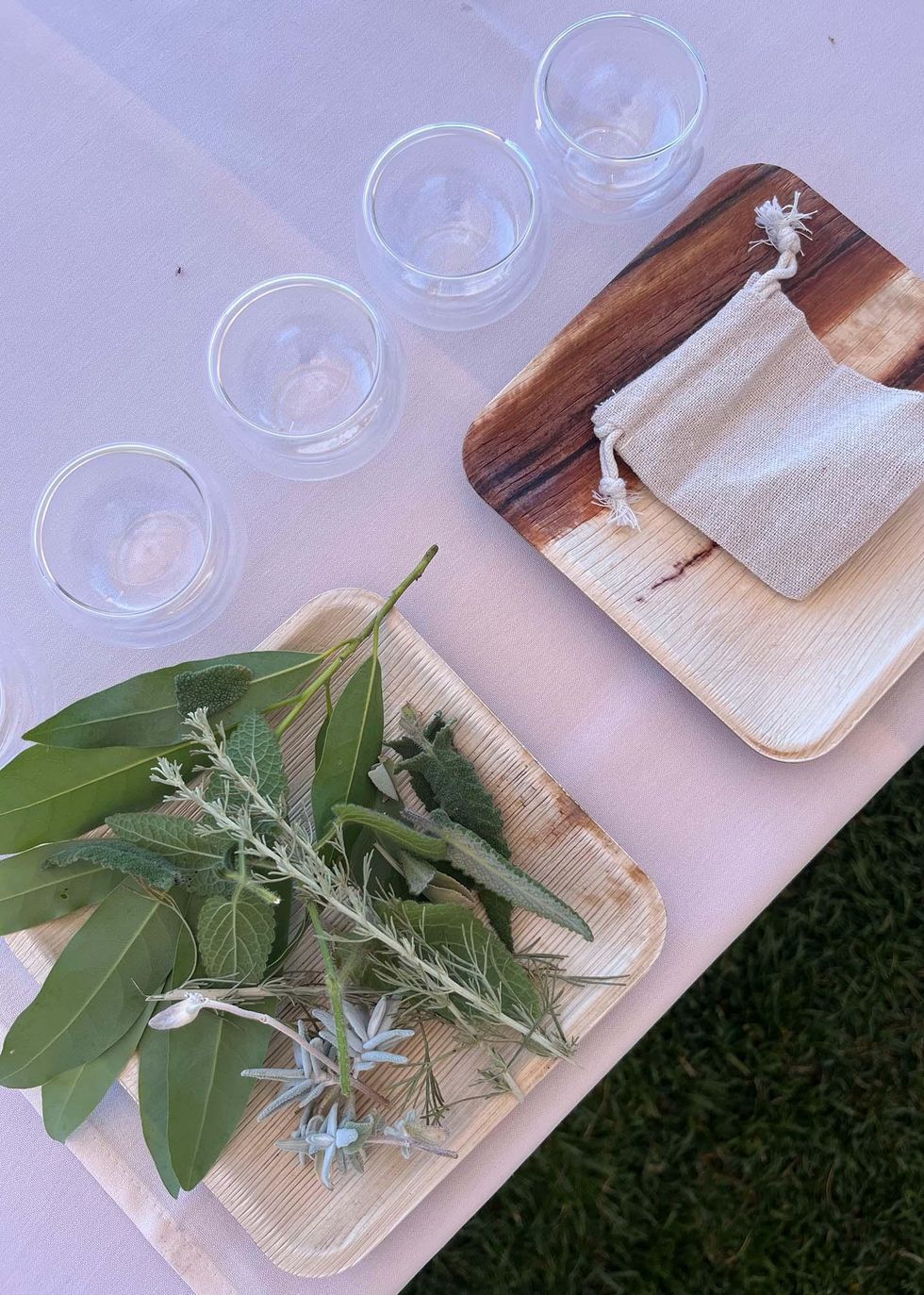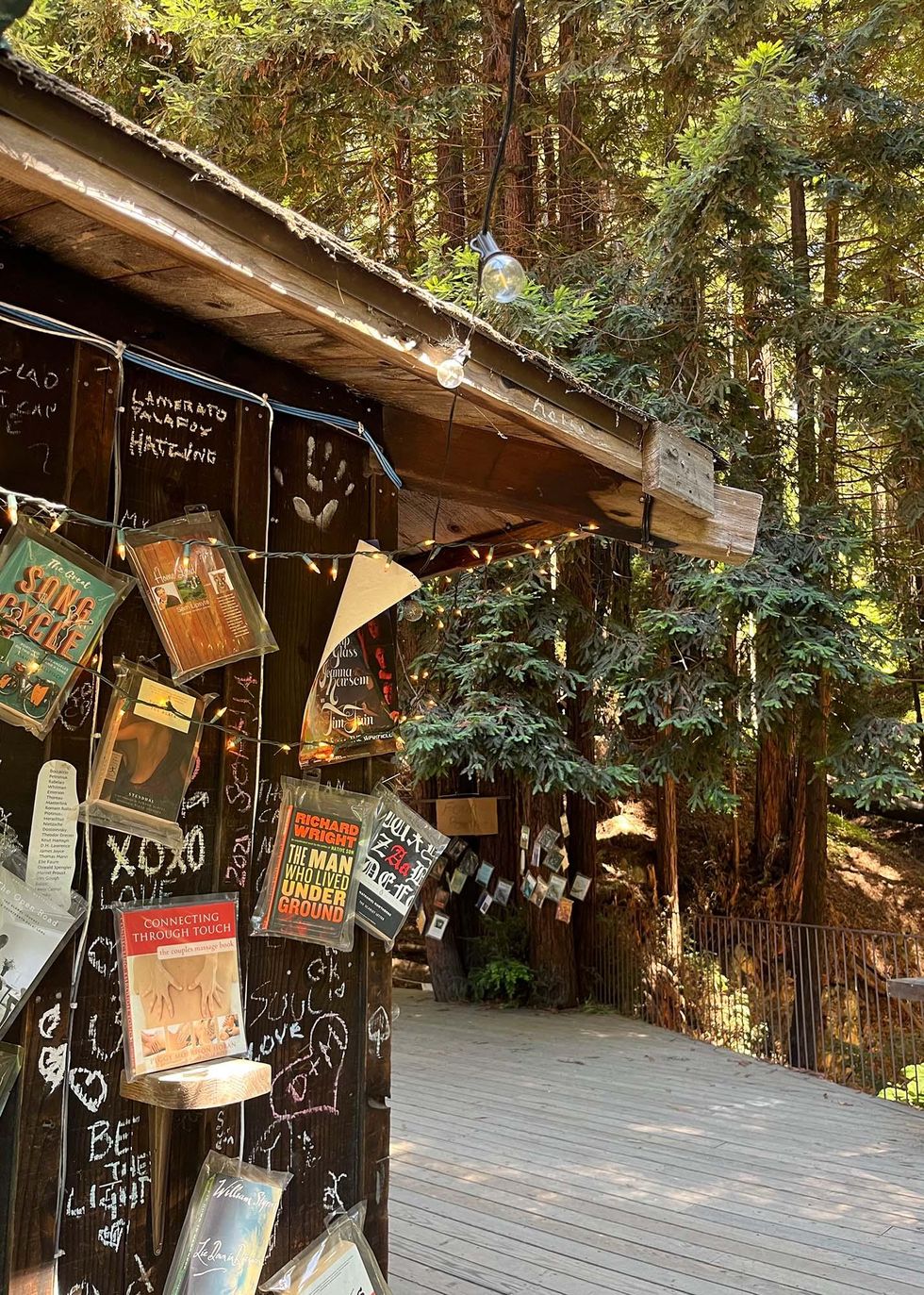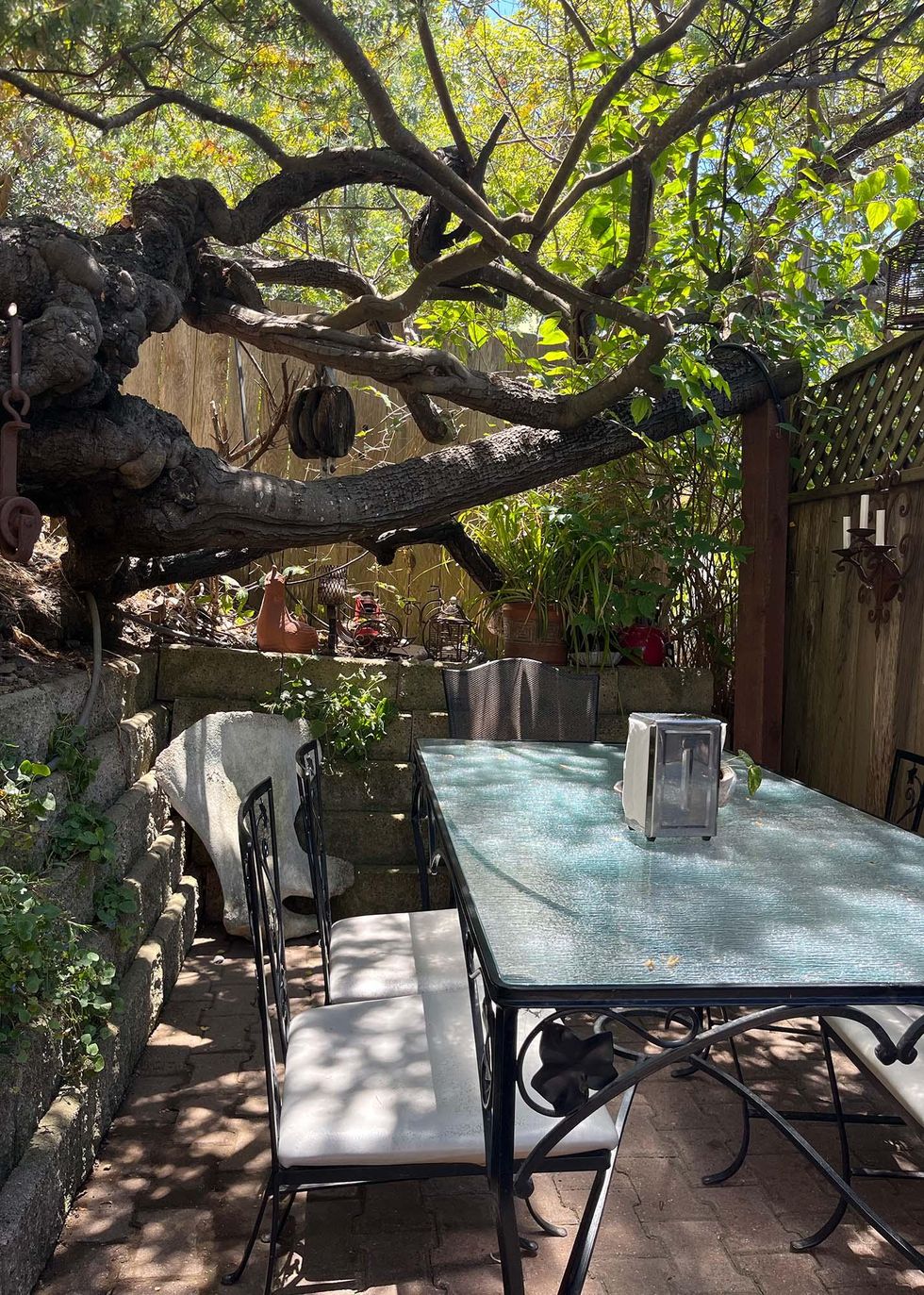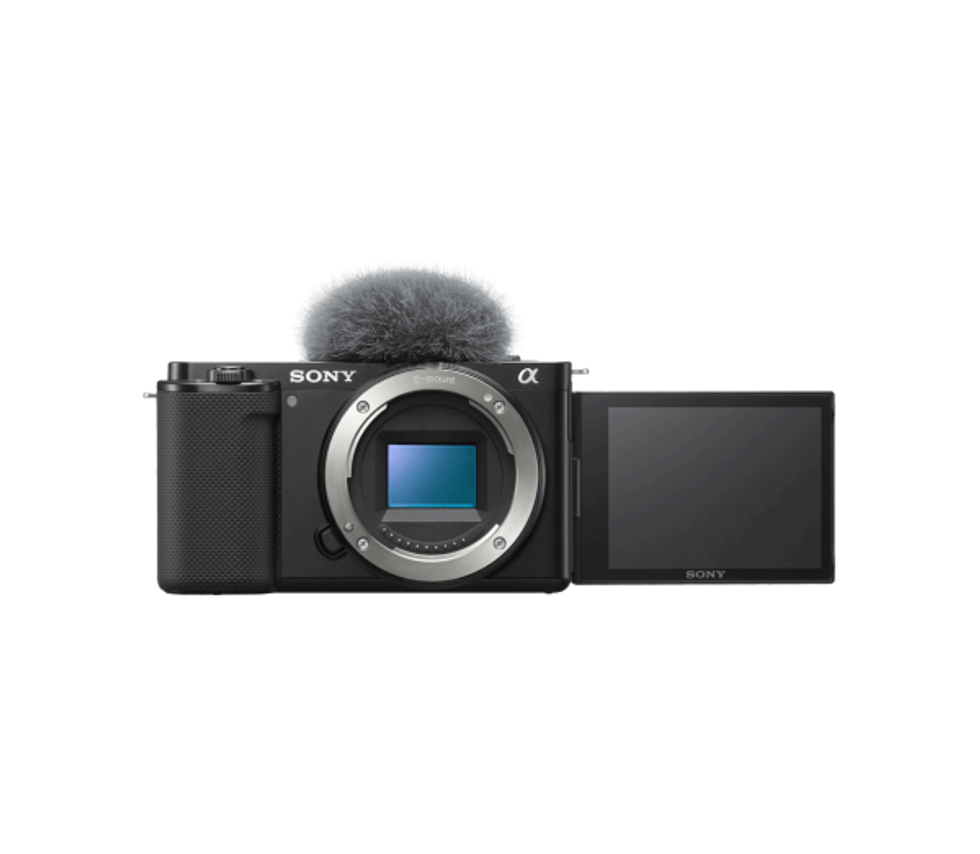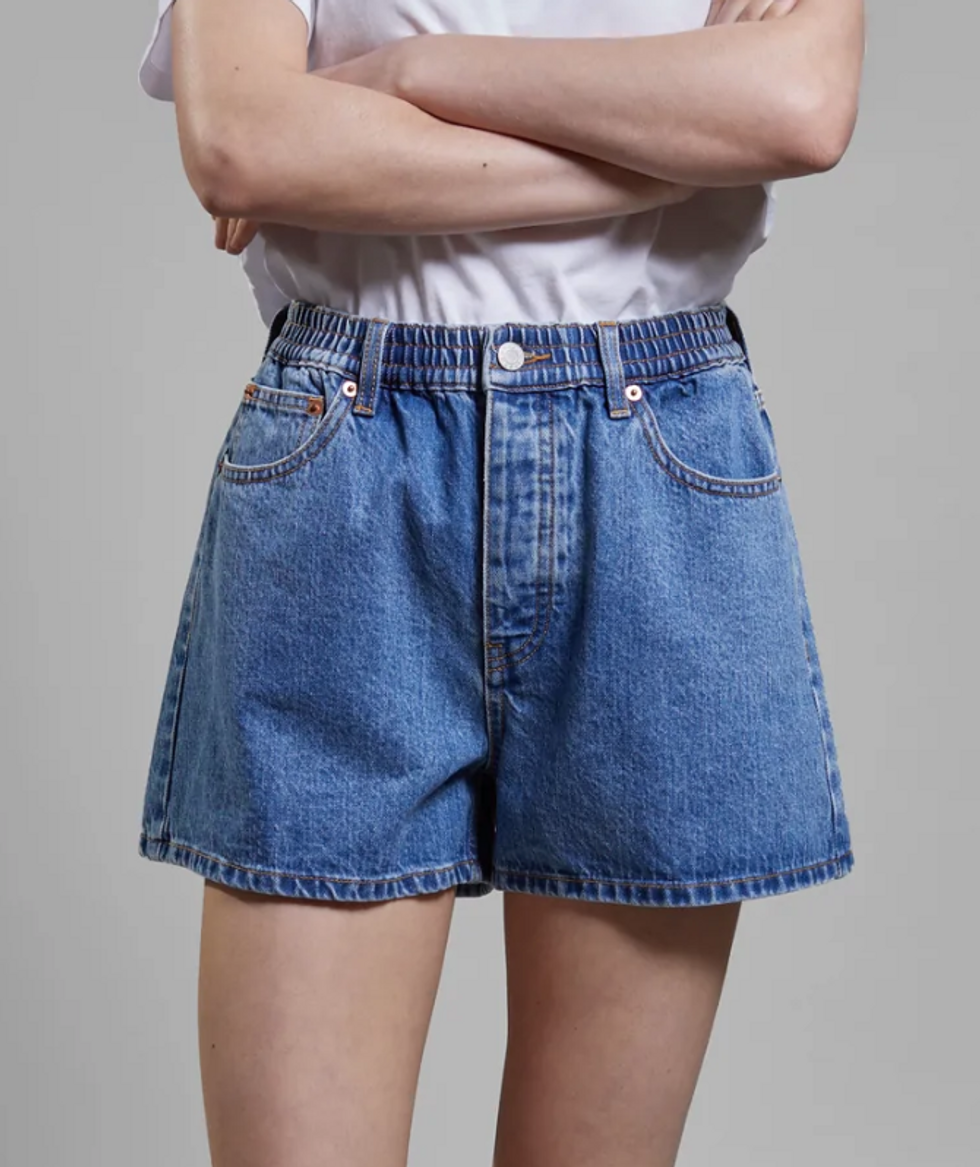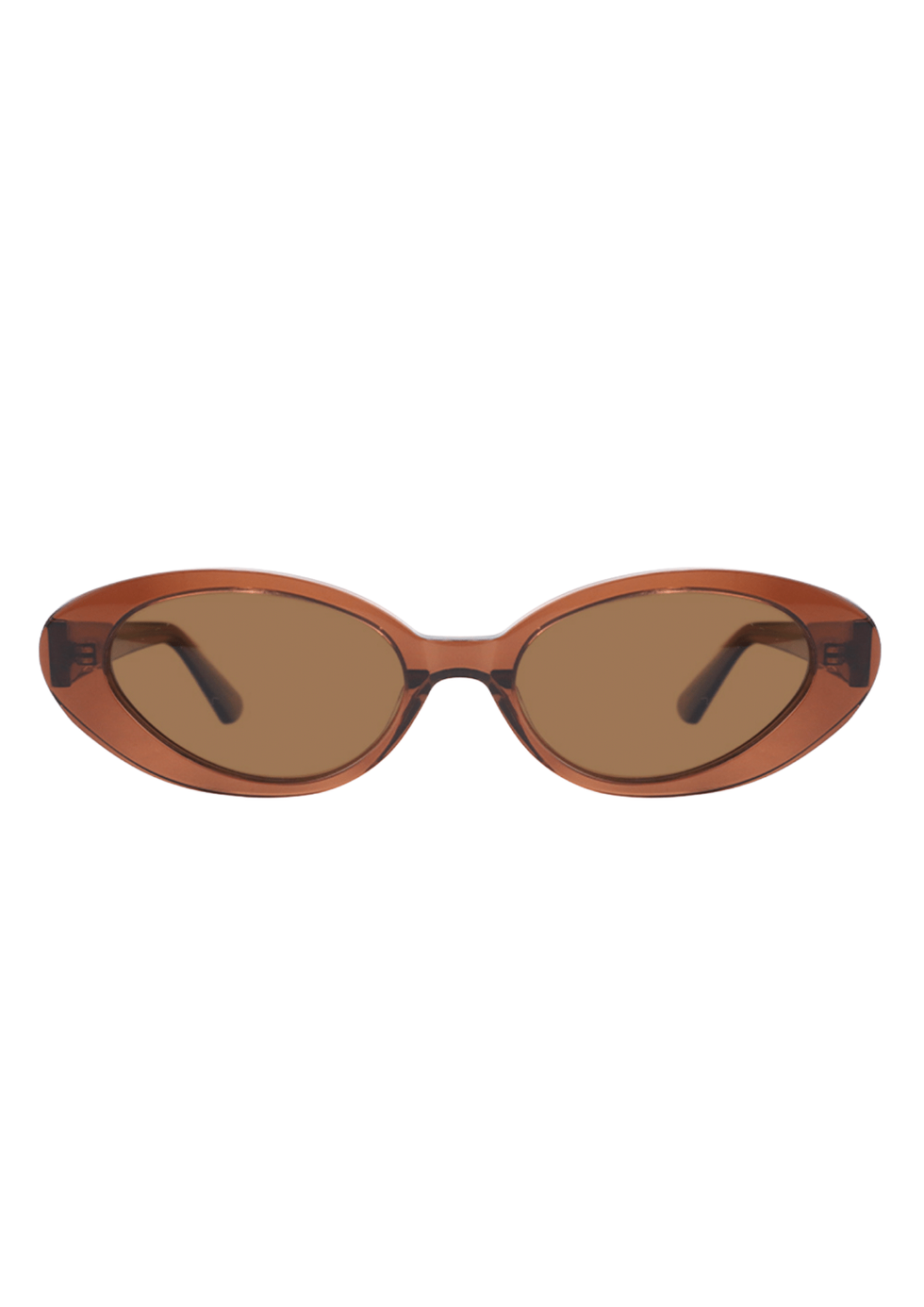 Welcome to The Weekender, Coveteur's travel series where seasoned globetrotters share their insider guides to top destinations across the world. Read on for the best spots to eat, stay, and enjoy.
I didn't fully grasp how beautiful California was until I left it. Growing up on the central coast in Santa Barbara county, my small town backdrop was rolling golden hillsides, highway strawberry stands, and the crisp Pacific Ocean. After moving to New York City, the salty smell of the sea was traded in for whiffs of the subway and sidewalk food carts, and weekends spent at the beach or camping in national forests were replaced by museums and restaurants. Since relocating seven years ago, each visit back to California feels like a slight nudge to stay longer and appreciate it deeper.
On my most recent trip home, I headed north for one of the more scenic parts of the central coast—the Big Sur coastline. It's a stretch of land that, despite its growing popularity, still manages to retain an unspoiled and wonderfully wild feeling. Just beyond its limits lies several small towns like Carmel, Cambria, and Monterey, where you can enjoy a spontaneous afternoon filled with farm tours, wine tastings, and aquarium visits. If this paints a picture of how you might like to spend your next weekend, read ahead for how to make the most out of this picturesque pocket of the central coast.
Where to Stay
Carmel Valley Ranch
It's easy to see the appeal of a property like Carmel Valley Ranch—this scenic hotel is situated on 500 sprawling acres and tucked in the foothills of the rugged Santa Lucia Mountains. All of the rooms here are suites and mine came with a fireplace, private deck, and views that made me feel like I was waking up in a treehouse each morning. While I'm typically the sort of traveler who heads out for the day to explore a new city, I found myself slowing down and taking in the property's diverse grounds. I set off on the ranch's Horseshoe Trail hike, which ascended to a hilltop yoga platform under shady oaks draped with lace lichen. Further along was the Hilltop Corral that houses alpacas, Swiss saanen goats, highland cows, and other farm animals, some of which you can feed by hand. There are also the vineyards (did I mention they make their own wine?) and rows of lavender fields, plus an organic garden to pluck herbs from. I enjoyed a slower pace of life in the property's infinity hot tub that overlooks the valley (an amenity every hotel should have, I now realize) and Spa Aiyana, where I worked with a therapist on a custom blend of essential oils for their Ranch Alchemy Massage. This is the kind of place where you actually leave restored, relaxed, and rejuvenated—a notion that epitomizes the central coast.
Alila Ventana Big Sur
After resting up in Carmel for a couple of nights, I headed for the Big Sur coastline to Alila Ventana Big Sur. This hotel has sat squarely at the top of my bucket list for several years and the on-property experience exceeded my expectations. The adults-only resort has 59 secluded suites and is cradled by 100-year-old redwood trees and meadows that stretch out to the sea. The buildings are constructed from sun-bleached cedar and are situated along winding paths lined with rows of lavender, chaparral, and wild flowers. One such path opens up into a canopy of redwoods and becomes a short hike that guests can take to get to the property's restaurant, The Sur House (the dirt trail is designed with small lights that illuminate in the evening, which makes for an exceptionally magical stroll back to your room after a long meal).
All of this is only skimming the surface with regards to the breathtaking quality of this hotel. Spend your day meditating by towering trees while in the infinity hot tub (as you know, my favorite) or head for the Japanese hot baths that are heated to 104 degrees year-round. If you're feeling especially inspired, book one of their experiences that can range from falconry and astrology readings to macrame lessons and a beekeeping class. As for the end of the day, coming home to a rustic suite that included a porch hammock, wood-burning fireplace, and record player made leaving the property the next morning nearly impossible (and planning my next visit a top priority).
Where to Do
Drive Along the Pacific Coast Highway
I might be stating the obvious here, but the Pacific Coast Highway (PCH) is an attraction on its own. Driving along this idyllic stretch of coastline with the breaking waves of the Pacific on one side and jagged mountain peaks on the other is the stuff of road trip lore. My best advice is to drive safely and be prepared to pull off at the lookouts that grab your attention—you'll be delighted to discover that many of them have trails that lead directly out to the water, which is a perfect way to settle your stomach from the windy road and experience breathtaking views. Also, resist the urge to stop at the Brixton Bridge (you know the one, from Big Little Lies). It was the one spot that felt overrun with tourists and besides, driving on it offers a more authentic experience.
Visit the Elephant Seals
One of my favorite day trips as a kid was visiting Hearst Castle in San Simeon. I didn't have the bandwidth to fit that into this trip, but I couldn't recommend it more if you're in the area. Something I suggest even more is heading just north to Piedras Blancas Elephant Seals Beach. The northern elephant seal is the second largest in the world and you can see dozens of them at this location for free. They began coming here in 1990 and are now a beloved attraction by locals and tourists alike (if you have no idea what I'm talking about, here's their webcam to pique your interest). Every time I visit, I find myself here for longer than expected, marveling at these exceptionally large and slightly ugly creatures that have staked their claim on this stretch of seemingly arbitrary sand.
Forage (Responsibly)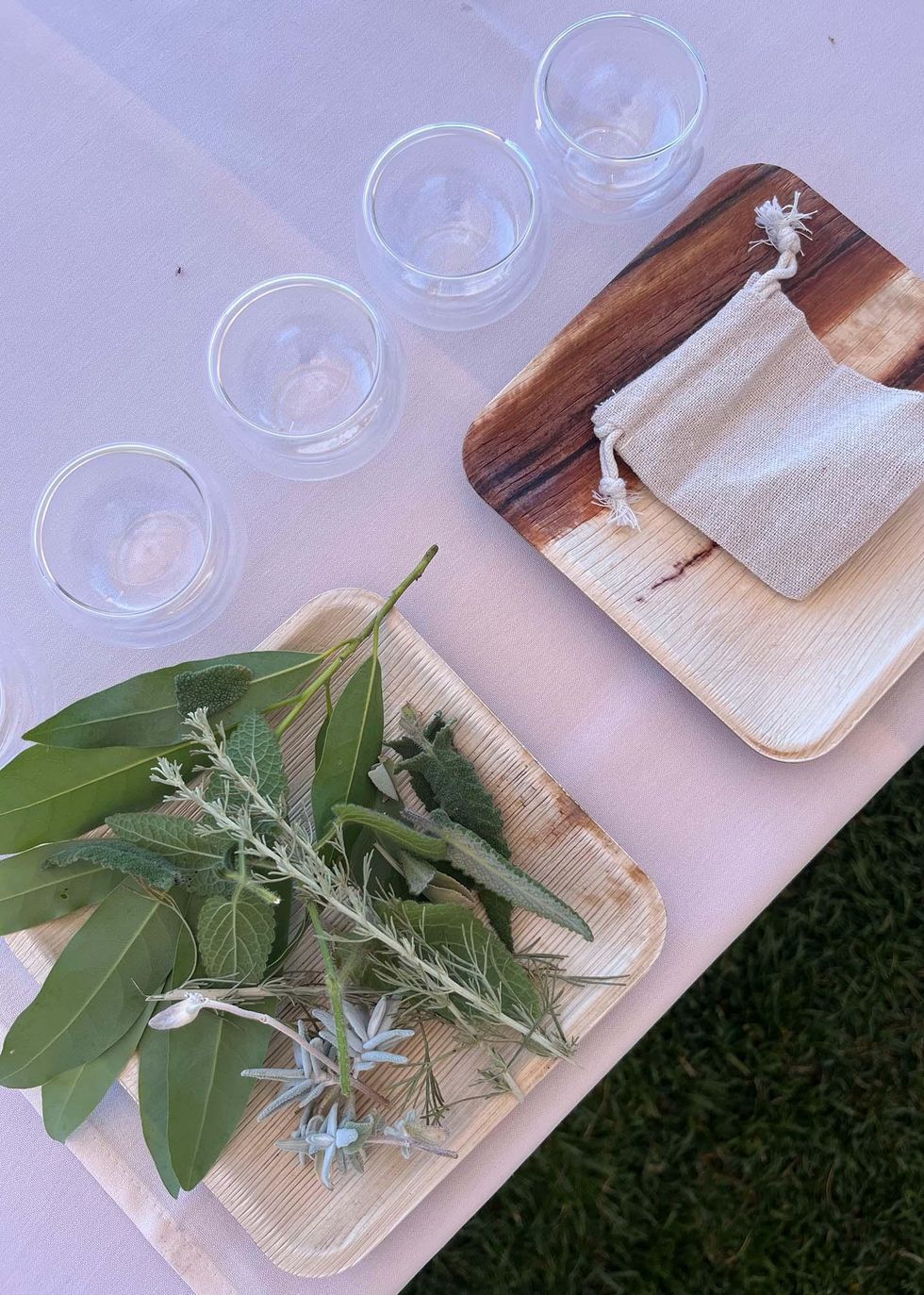 One of the activities I booked while at Alila Ventana Big Sur was with Nan Cole, the property's resident forager who has a treasure trove of knowledge and insights about the region's wild plants. My experience, which all guests can book if staying on the property, began with an overview of Big Sur's ecoregion and ecology. I learned about the seven plant communities (coastal scrub, chaparral, and redwood forest to name a few) and we chatted about the rules and etiquette of foraging and how to be mindful in the process (as in, only gather what you need and use the grazing method by taking a few leaves from each plant so it can grow back). We explored the property's various medicinal and edible plants as well, like hummingbird sage and hedge nettle and returned with our findings to make tea.
Buy a Book at the Henry Miller Library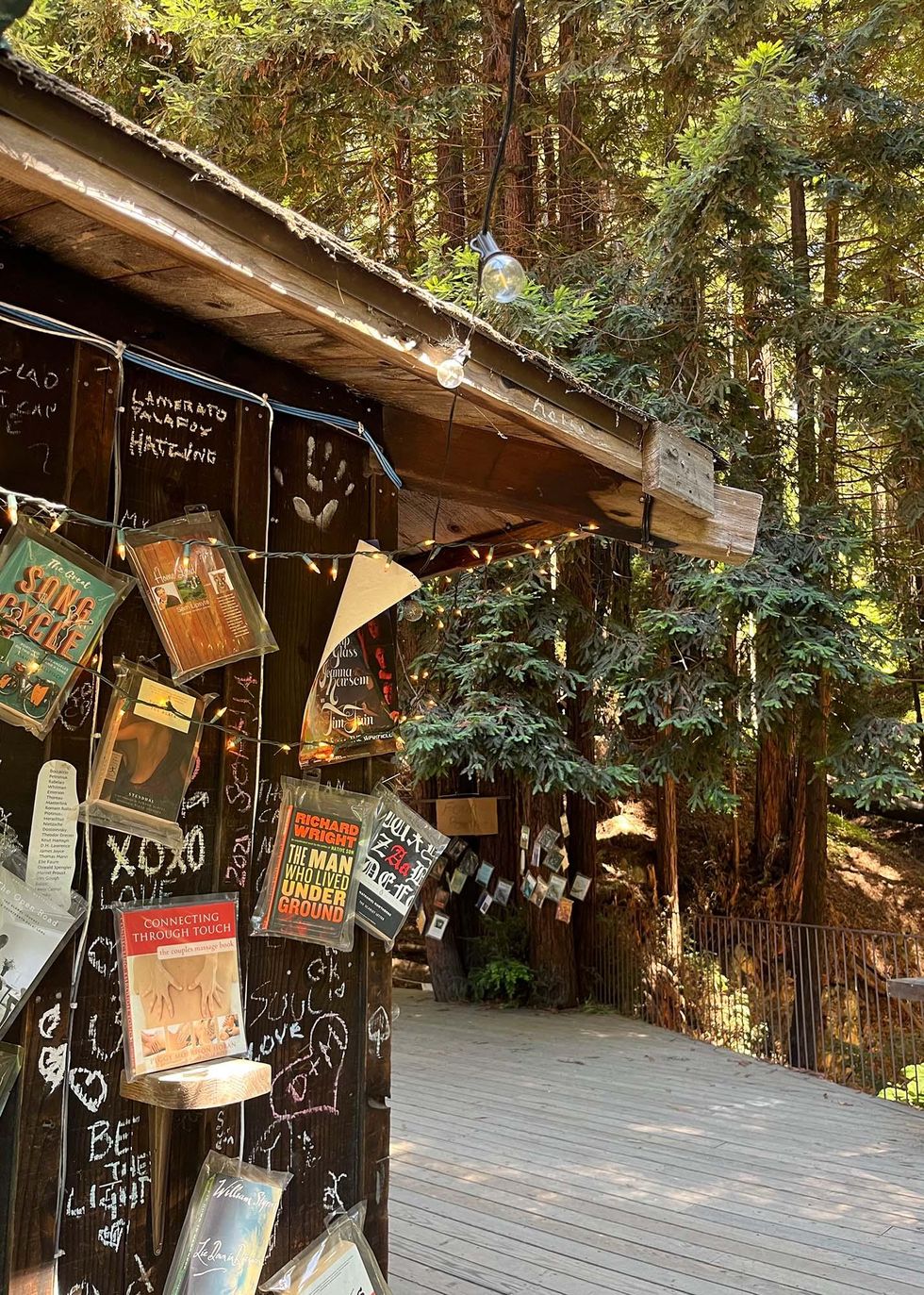 Everyone has that secret spot that holds a special place in their heart for one reason or another. For me, it's always been the Henry Miller Library. Thanks to Instagram, it's not all that secret anymore, but nonetheless a must-stop destination on any Big Sur visit. More of a bookstore than a library, this memorial to the great author was founded by his close friend Emil White after Miller's death and now serves as a place for artists, readers, and travelers alike. It's the kind of place that's hard to put into words that all I'll say is don't miss it.
Go Stargazing
If you're like me and live in a big city where bright lights make stargazing a futile endeavor, rest assured that's not the case on the central coast. Alila Ventana Big Sur has an astronomy experience at 9 p.m. on Sundays, Tuesdays, and Thursdays, and guests can navigate constellations with the guidance of their astronomy team. I was able to catch a session during my stay and it was a deeply relaxing way to wrap up the evening.
Spot Sharks and Sea Turtles at the Aquarium
Another fond memory from my childhood that's just as good now as it was then is the Monterey Bay Aquarium. I made a return visit on this trip and arrived just in time to catch their once-a-day feeding in the Open Sea exhibit. At this nonprofit aquarium, you can gaze in awe and wonder at the giant pacific octopus, an underwater kelp forest of sardines, leopard sharks, and wolf eels, the wave hello to the playful southern sea otters.
Taste the Local Wine
During my stay at Carmel Valley Ranch, I indulged in a wine and cheese tasting at their Market & Creamery, with cheese from their own goats, honey that's made steps away in an apiary, and their Swing Pinot Noir Reserve (among other wines curated by their food and beverage manager Harlan Spiva). Beyond the ranch, you're spoiled for choice when it comes to wine tasting in this area, but some of my favorite tasting rooms are in Carmel-by-the Sea, which is a 15-minute drive away.
Bask in the Sunset
As self-explanatory as this might be, there's something distinctly unique about getting to watch the sun dip below the horizon line when you're facing west. Enjoy this special slice of heaven and take the time to relish in it each evening. My favorite moment for this was at dinner at The Sur House when the golden hillsides turned crimson red and the sky and sea blurred into a bright, hazy line.
Have a Spa Day
Central coast spa days hit different, thanks to beautiful treatment room views and locally-sourced ingredients. On top of the essential oil massage I mentioned earlier at Carmel Valley Ranch, I also booked a jade hot-stone massage at Spa Alila. The stone's texture was meant to resemble the smooth cobblestones found along the California shore.
Where to Eat & Drink
The Cafe On Bridge Street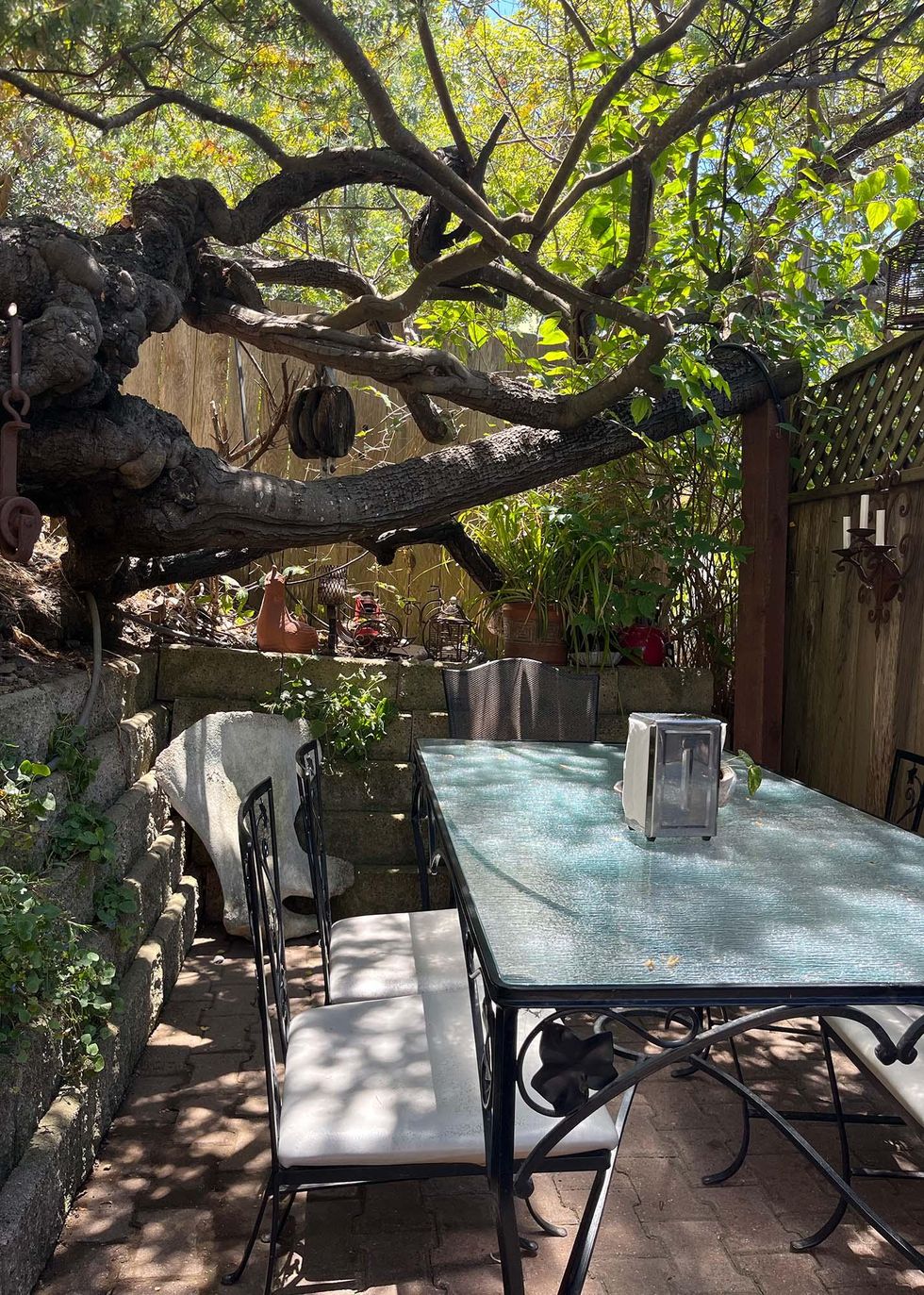 On my way to Carmel Valley Ranch, I made a pit stop at The Cafe on Bridge Street in Cambria for a quick lunch. It's housed inside a historic farmhouse and the owner and chef Guy Souther sources fresh, local ingredients to make what was one of the best turkey and avocado sandwiches I've had in years (ever?!). Take your meal in the back garden for an especially tranquil experience.
Valley Kitchen
At Carmel Valley Ranch's on-site restaurant Valley Kitchen, Chef Nelson Torres brings the property's freshly-sourced ingredients to life with a vibrant menu that celebrates the bounty of the land. The roasted romanesco, Dungeness crab toast, and braised beef short rib were among my favorite bites, as was the chicken breast served with orange glazed carrots and salsa verde.
Alta Bakery
Before heading to the aquarium, I stopped at Alta Bakery in Monterey for a quick breakfast. It's located at the Historic Cooper Molera Adobe, which dates back to 1827. Everything here tastes thoughtful and artisanal, like the G-Grain pancake with blueberry compote and maple butter or the Obligatory Avocado Toast with radish, pickled green strawberries, and garden flora on seeded rye. I ordered the blueberry muffin and a housemade chai, which were both winning picks.
The Sur House
It's tough to beat an oceanview restaurant, and The Sur House at Alila Ventana Big Sur takes this sentiment to new heights with its spacious seating plan nestled in the mountainside with unobstructed views of the Pacific. The menu serves Big Sur-inspired dishes and includes fresh ingredients from their organic garden (what's not to love about that?). My favorite bites included the Spanish Octopus served with white beans and piquillo peppers, as well as the Garganelli Pasta with wild mushrooms and black truffle vinigiarette. They also serve a cocktail called The Marine Layer, which is Gray Whale Gin, lavender, citrus, Prosecco, and a lavender smoke bubble that you get to "pop" yourself (fodder for us science geeks).
Shop California Central Coast Packing Essentials:
Paloma Basket
Alpha ZV-E10 Vlog Camera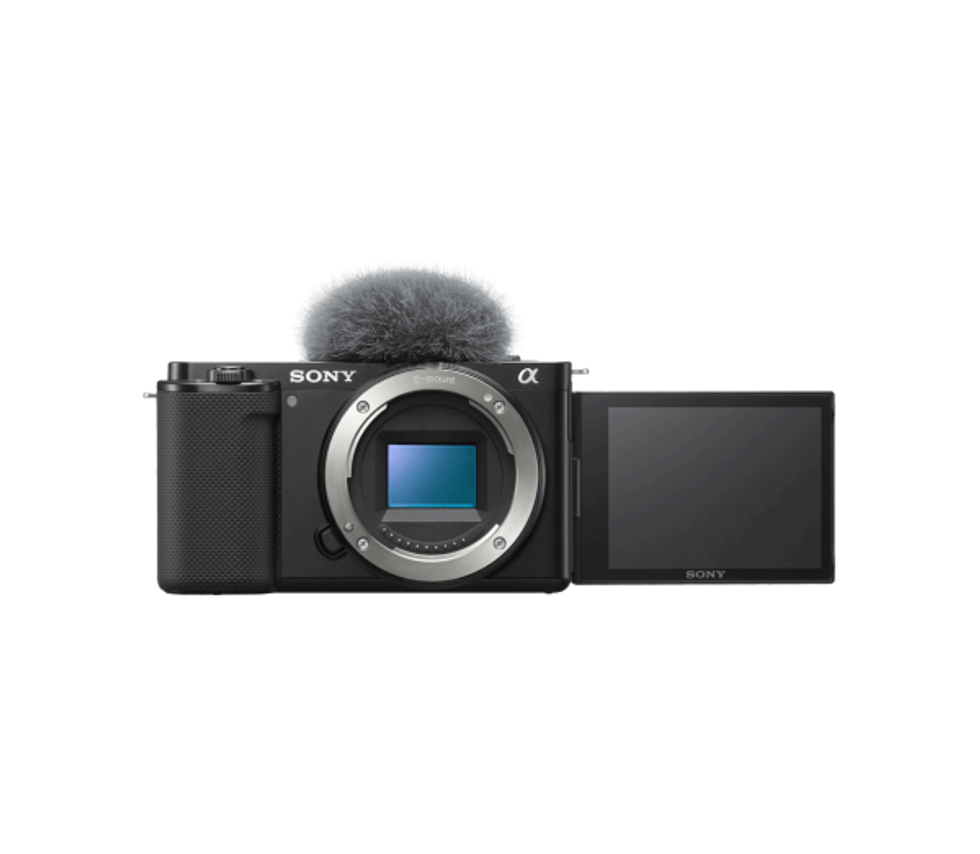 Pico Front-tie Cotton Top
Ios Shorts
Stanza Dress
Jacques Sweater
Ames Shorts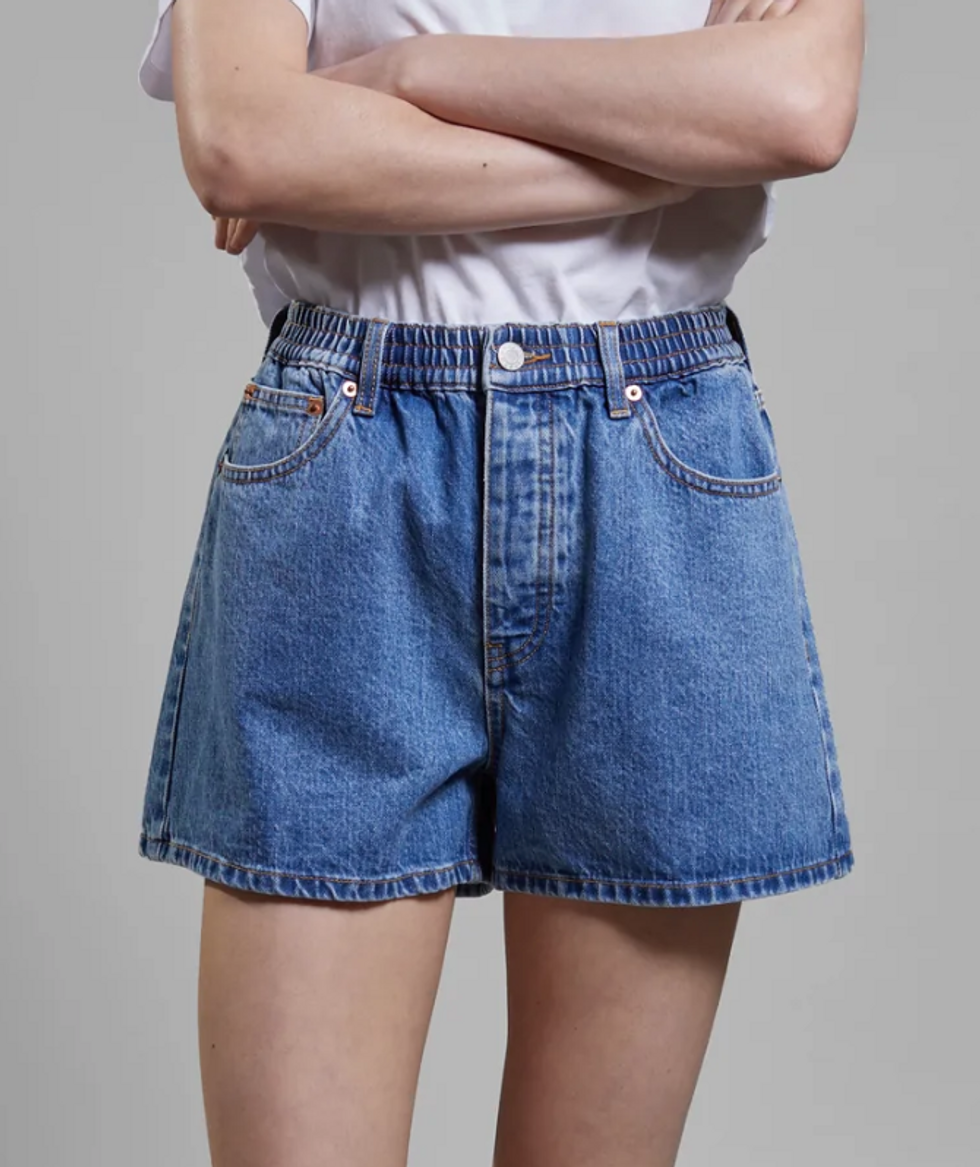 Ernest
Emerson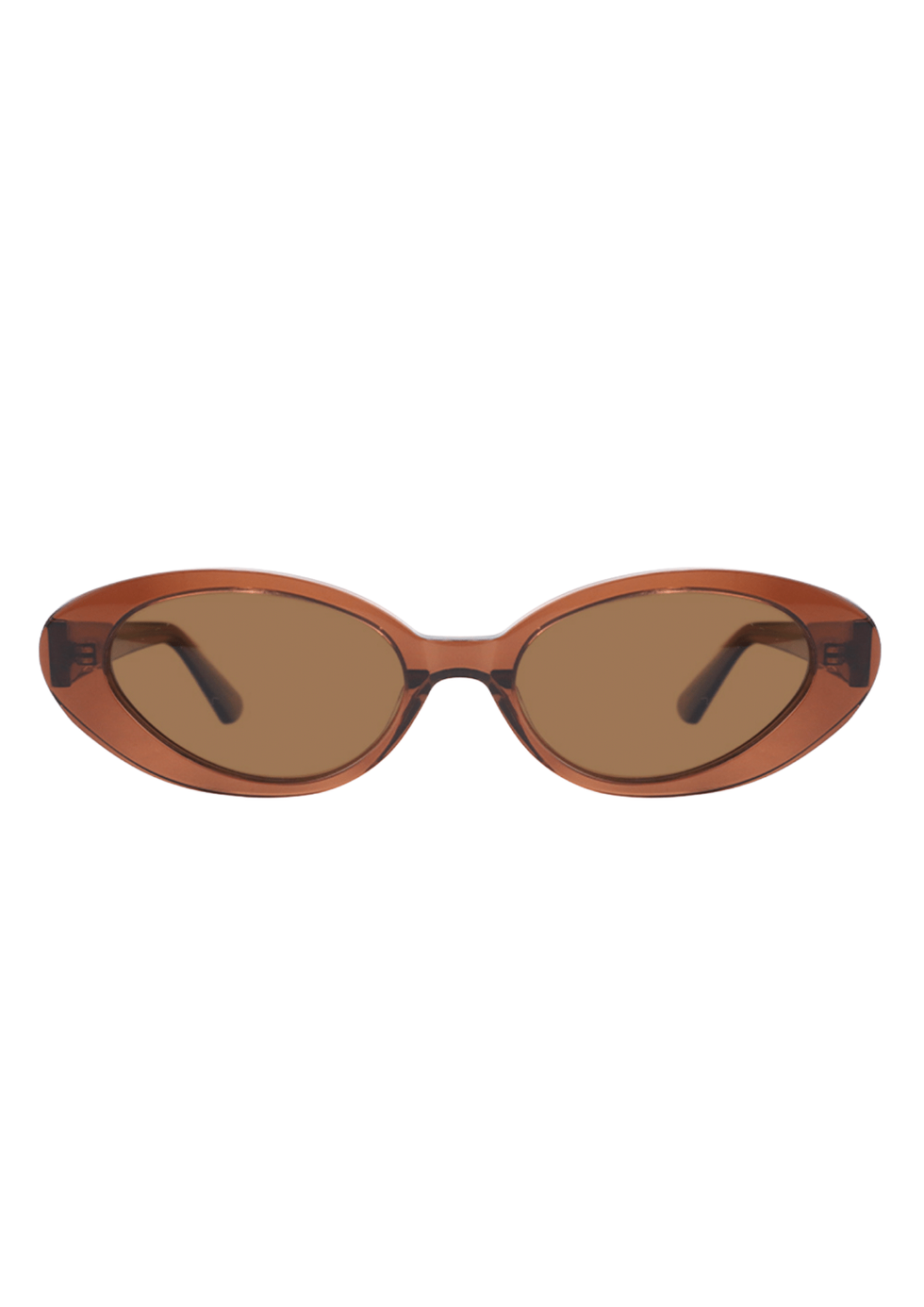 Want more stories like this?
The Weekender: A Guide to Playa Del Carmen, Mexico

Bordighera Is a Hidden Gem Along the Italian Riviera

Get Lost Along the Winding Streets of Naples, Italy