Southwest's operation continues to meltdown as other airlines recover from major Christmas storm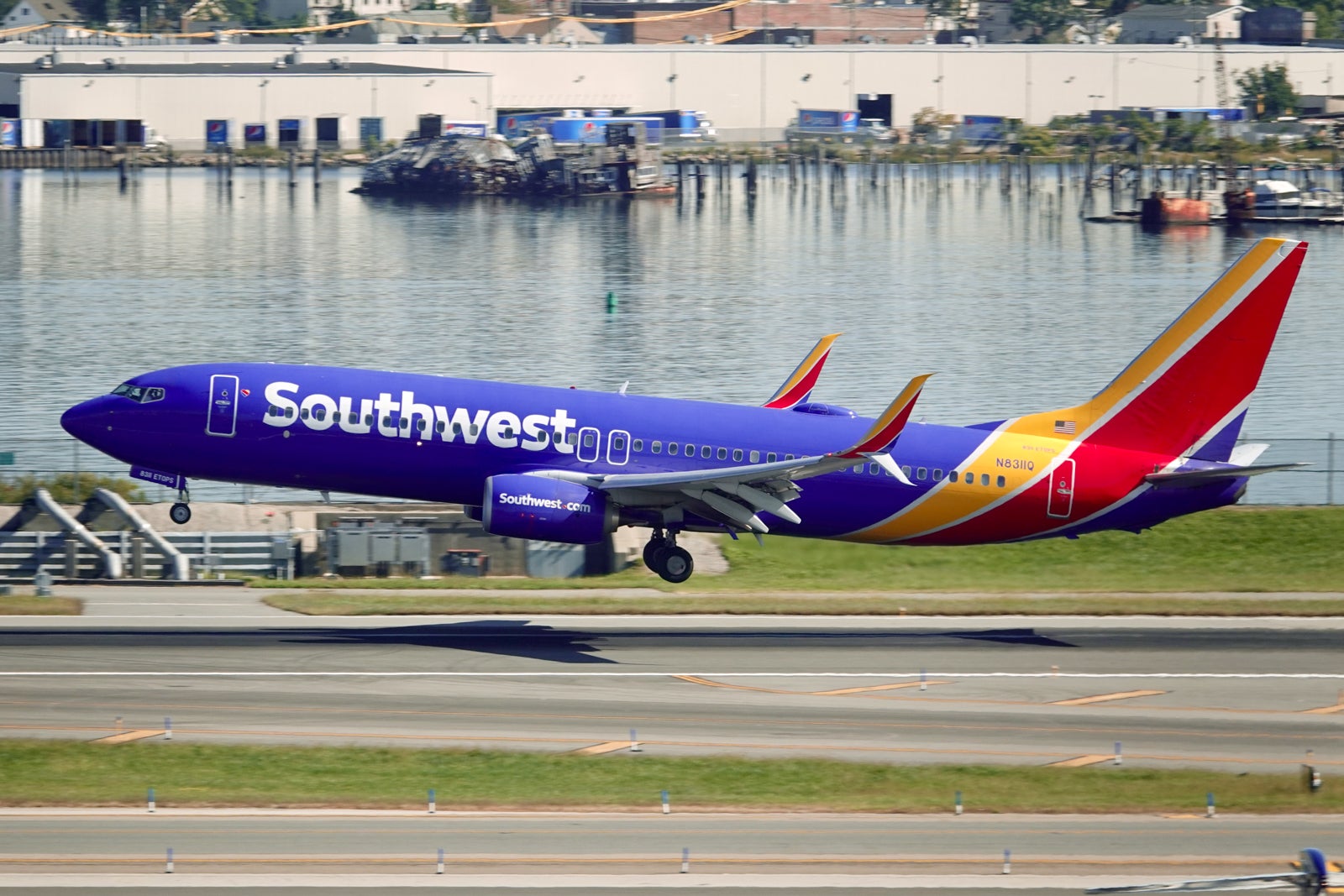 It was a Christmas holiday travel season that many flyers will likely want to forget.
Nearly 20,000 flights have been canceled since the Monday before Christmas (Dec. 19), disrupting hundreds of thousands of travelers who might've been looking to head home for the holidays or visit loved ones across the world for Christmas.
While some of these flyers faced lengthy delays, others were left stranded for days, possibly missing the holiday entirely and causing them to abandon trips altogether.
It all began when a vicious winter storm rolled across much of the United States on Christmas week, sending temperatures plunging in some cities to numbers not seen in three decades. Combined with fierce winds that wreaked havoc on East Coast airports and widespread snow inland — more than five feet in some parts of the Great Lakes — it was a recipe for disaster in the nation's skies.
Want more airline-specific news? Sign up for TPG's free biweekly Aviation newsletter.
Airlines were walloped by the storm, with every big U.S. carrier suffering major disruptions from what some weather watchers have described as a once-in-a-generation winter storm.
While the skies have since cleared, most airlines are inching toward recovering their operations with one major exception: Southwest Airlines.
The nation's largest domestic carrier continues to suffer from what could be the largest operational meltdown in Southwest's history.
On Monday, Dec. 26 alone, Southwest canceled a staggering 2,900 flights according to flight-tracking service FlightAware.
Flight delayed or canceled? Here are the best credit cards with trip delay reimbursement 
Aside from throwing a wrench in the plans for travelers planning to fly with the low-cost giant, it also meant Southwest accounted for nearly three-quarters of all U.S. flights canceled on the day after Christmas. And, in a particularly bleak milestone for Southwest, it also delayed about another 700 flights Monday – or about 16% of its entire schedule for the day. Combined, that meant more than 85% of Southwest's Monday flights were either canceled or delayed, by FlightAware's calculation.
And it won't be better through Friday. By 11 p.m. ET on Monday night, the carrier had already preemptively canceled more than 2,400 flights for Tuesday and over 2,300 for Wednesday – part of an effort to reset its operation.
Southwest plans to operate about 1,500 flights per day, or roughly a third of its scheduled flights, through Friday, according to an internal memo seen by TPG and confirmed as legitimate and accurate by the airline.
After days of delays and cancellations, the airline apologized on Monday in a posted statement, with executives saying that they're doing everything they can to get back on track.
The volume of cancellations has even overwhelmed Southwest's phone lines, which — if you can get through — have hours-long waits.
Some travel experts are warning against traveling with Southwest in the upcoming days and weeks, as the fallout from the meltdown has yet to be determined.
"For now, I urge you to defer all travel on Southwest in the days (and possibly, weeks) ahead," wrote Joe Brancatelli wrote in an email warning to subscribers of his "Joe Sent Me" travel newsletter. "With so many of its planes out of position, such a backlog of displaced travelers and crews unable to successfully get their assignments, it will take Southwest weeks to unkink its issues. Its published schedule now must be considered unreliable given the depth and breadth of its operational problems."
For its part, the U.S. Department of Transportation will investigate Southwest's "unacceptable rate of cancellations and delays," the agency said in a statement, though no immediate policy changes are currently expected.
Affected travelers are entitled to a refund for any canceled or significantly delayed flight, and Southwest says that it will "honor reasonable requests for reimbursement for meals, hotel, and alternate transportation," for disrupted flights between Dec. 24, 2022, and Jan. 2, 2023.
So, what went wrong at Southwest? And what can travelers expect in the days ahead – both on Southwest and other airlines – as they try to get to their destinations following a rocky Christmas week?
Why did Southwest have so many cancellations?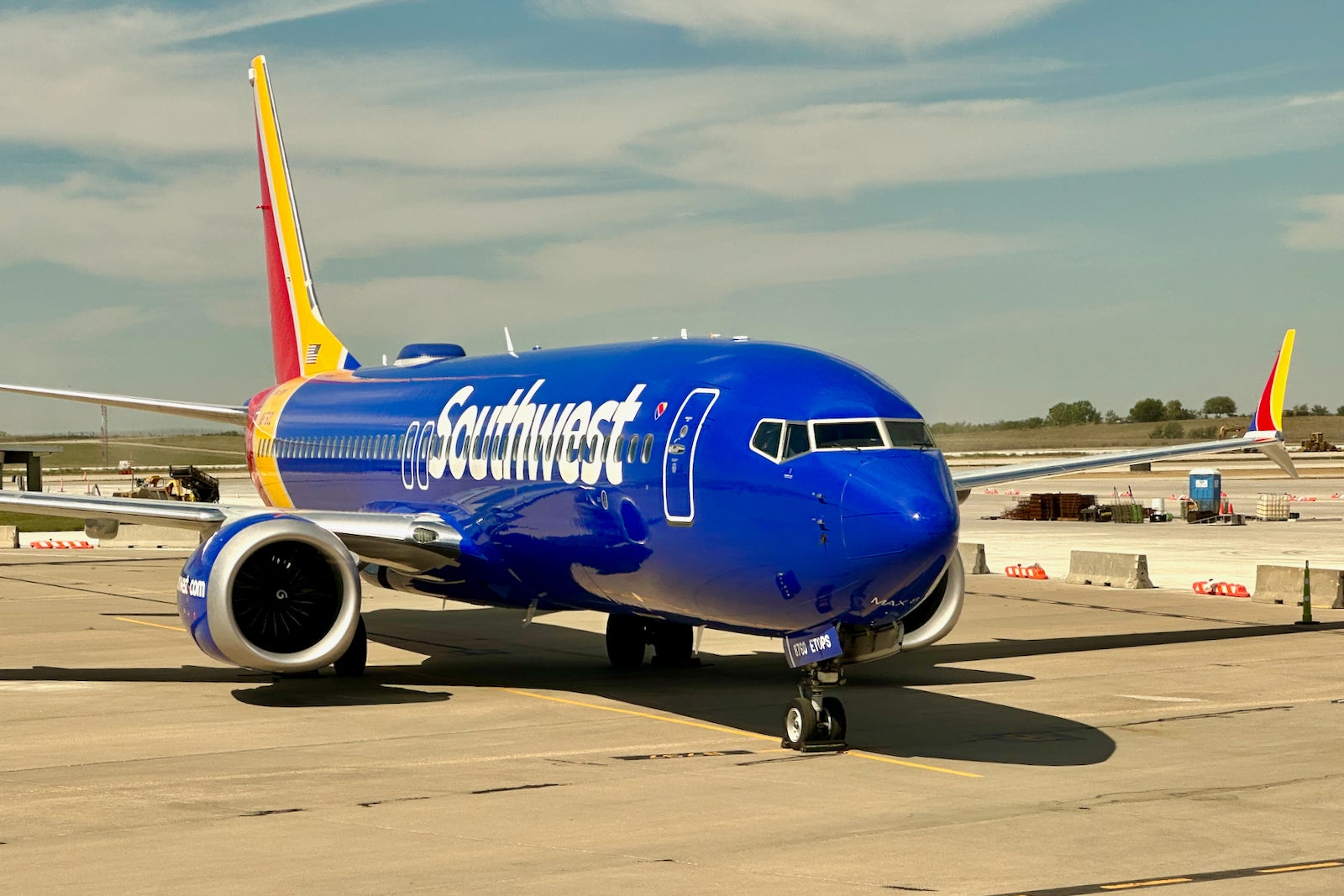 Like all U.S. airlines, Southwest faced some especially bad weather during the week before Christmas, with the worst of the storm affecting some of the carrier's busiest bases in Chicago and Denver.
Some of the weather was unexpected, including fog in San Diego and worse conditions in Denver than originally expected, according to a CNBC report.
But, Mother Nature didn't specifically try to snarl Southwest's operations — all major U.S. airlines were up against the same conditions.
It was the recovery that Southwest seemingly botched. Staffing and technology problems combined to send the carrier on a downward spiral.
In Denver, The Denver Post noted that "an unusually high number of absences among ramp agents" hurt Southwest's operations there as the storm first began to affect the city. Though conditions have since improved in Denver, the carrier's operations there remained poor for most of Christmas week.
With schedules deteriorating so quickly amid the winter storm, Southwest's crew scheduling struggled to keep up with the quick changes needed to keep crews and planes in place. CNBC's report notes that pilots and flight attendants said they had a hard time reaching the airline's scheduling department for new assignments, further bogging the carrier down.
That comes against the backdrop of Southwest's notoriously old-school technology, which even the company appeared to acknowledge in its statement on Monday, saying that "these operational conditions forced daily changes to our flight schedule at a volume and magnitude that still has the tools our teams use to recover the airline operating at capacity."
While the skies may have cleared, Southwest hasn't had its crews in the right places to operate scheduled flights. The airline typically sends crews on a journey throughout the country on any given day, and one lengthy delay or cancellation can create a ripple effect throughout the entire network.
Multiply that by tens of thousands of employees and outdated technology, and Southwest is in what many are describing as a "full-blow meltdown."
What should travelers expect leading up to New Year's?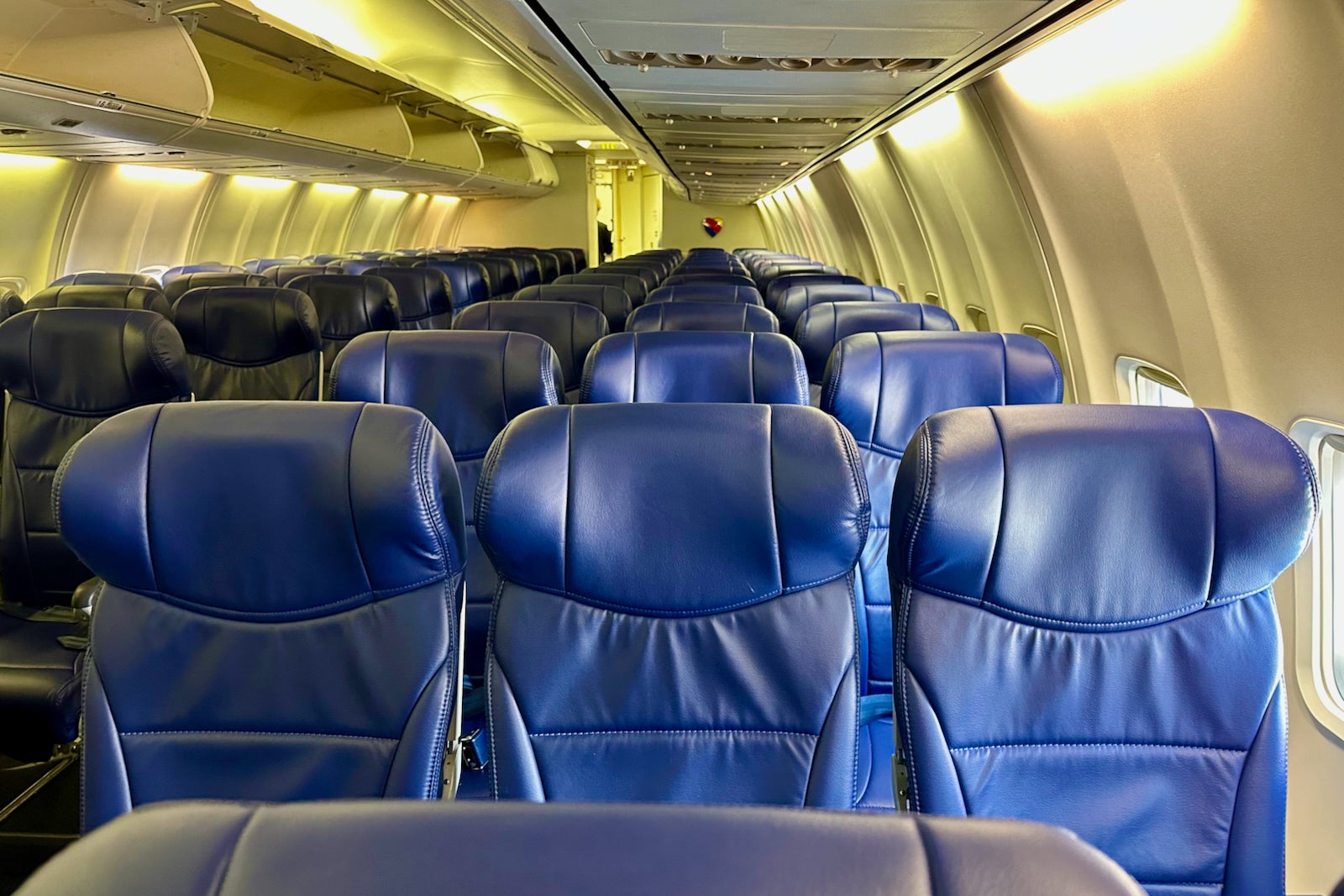 As mentioned, Southwest plans to operate about 1,500 flights per day, or roughly a third of its scheduled flights, through Friday, according to the internal memo seen by TPG.
The airline won't be rebooking disrupted customers onto flights before Friday as it works to reset its network and crew scheduling. It's too early to tell how Southwest's plan will hold up and whether it'll cause further disruptions for New Year's travel.
While all eyes may be on Southwest's recovery, most other airlines appear to be close to righting their ships.
The wildcard – as it often is this time of year – is Mother Nature. If she doesn't have any more winter weather jokers up her sleeve, holiday flyers may see relatively smooth sailing in the run-up to New Year's.
As of Tuesday, it appears that the airlines may indeed catch a break. Forecasts show only what appear to be modest weather threats to travel in the days leading up to New Year's Day.
Tips for navigating operational meltdowns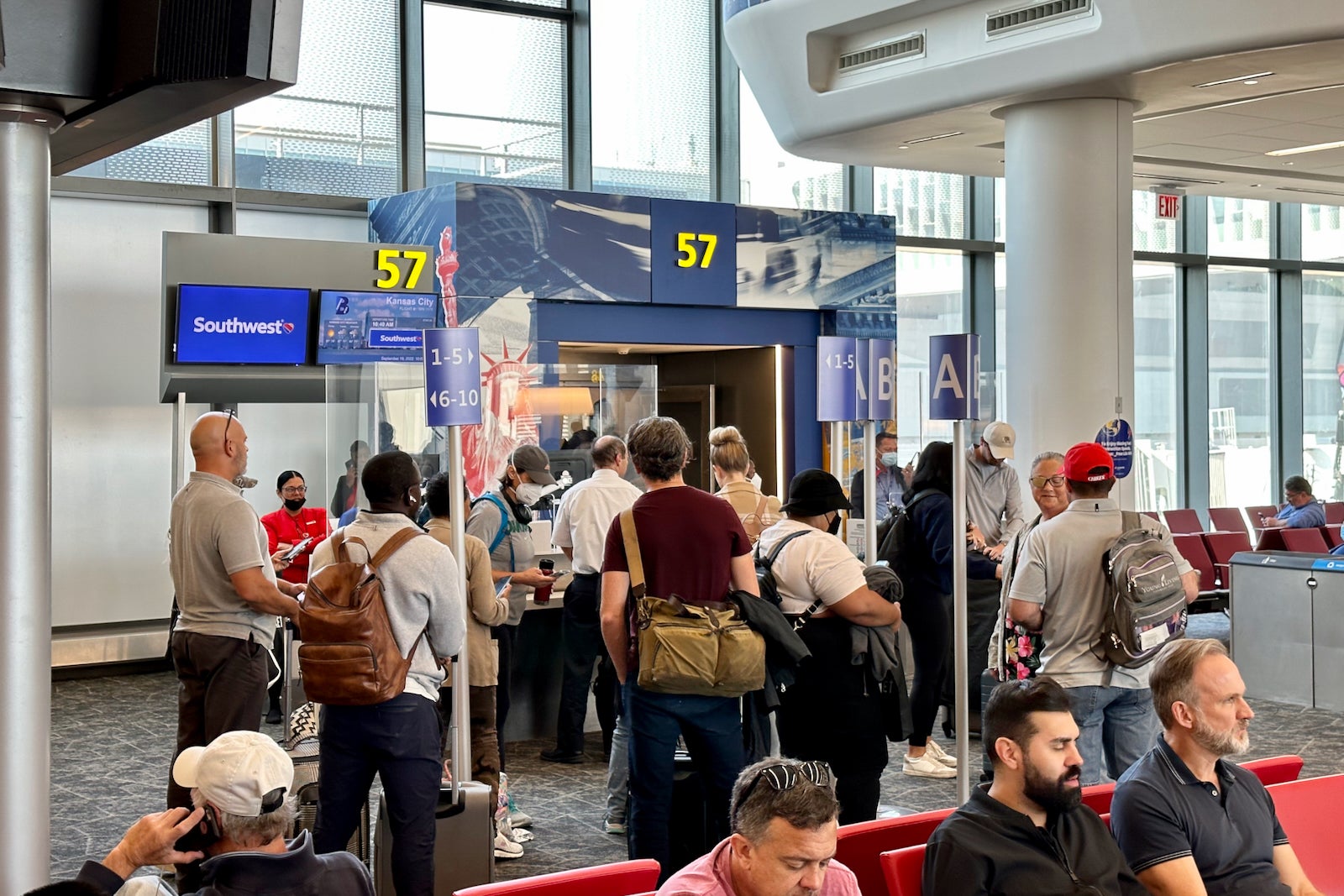 Unfortunately, this isn't the first time we've seen a major operational meltdown this year. In fact, Southwest faced a (smaller) one in October 2021, and much of our advice for handling irregular operations still holds.
That said, there are some particular things worth noting that may help you navigate this latest disruption.
Don't check bags
This one may not be possible, but if you can, avoid checking bags. This latest round of meltdowns has strained most airline baggage handling systems, leading to multi-hour (if not longer) waits to retrieve checked bags after canceled flights.
Even if you may eventually make it to your destination, your checked bag may take days — if not weeks — to show up.
If you must check a bag, we'd recommend placing an Apple AirTag in your luggage and keeping all your valuables in your carry-on.
Fly nonstop
With so many canceled and disrupted flights, you should definitely try avoiding a connection. Even if your first flight operates as scheduled, there's no telling what will happen to the next flight.
If you get started at your point of origin, you can always go home to cut your losses. When you're already on the road, finding a place to stay in some other city that's not your destination may be challenging.
Check your credit card benefits
Several of TPG's top recommended travel credit cards include trip disruption and cancellation insurance.
Be sure to charge all airfare expenses to these cards and read up on your benefits before travel. If your flight does get canceled, alert your credit card company and take advantage of your benefits.
Book another airline
Southwest doesn't have any interline ticketing agreements with other carriers, meaning that you can't get rebooked on another airline if your flight gets canceled.
If you must get to your destination, consider booking a flight with a different airline. You'll possibly be on the hook for a walk-up fare, but points and miles may be able to help you offset some of the cost.
Remember that you're always entitled to a refund (not credit) for any flight that's canceled to, from or within the U.S. — regardless of the reason.
Throw in the towel
If you can avoid traveling right now, consider postponing your trip. It's clear that Southwest's operation is going to take days, if not a week or more, to fully recover.
Even if you can eventually get to your destination, there's no telling that you'll be able to get home as scheduled.
Bottom line
When all is said and done, it's possible that Christmas 2022 may be remembered as one of the worst operational meltdowns that the U.S. aviation industry has ever faced.
While most carriers are on the road to recovery, the worst may be yet to come for Southwest.
After canceling and delaying thousands of flights in the days before Christmas, the Dallas-based carrier has scrapped nearly two-thirds of its schedule through Friday.
Additionally, the airline is going to stop proactively rebooking customers through Friday, as it works to reset its operation.
It's still too early to tell what long-term damage this will do to Southwest, but one thing is for certain: there are hundreds of thousands of travelers whose holidays were ruined this year due to this meltdown.
Additional reporting by David Slotnick and Ben Mutzabaugh.