Marriott's profits soar, but trouble could be lurking around the corner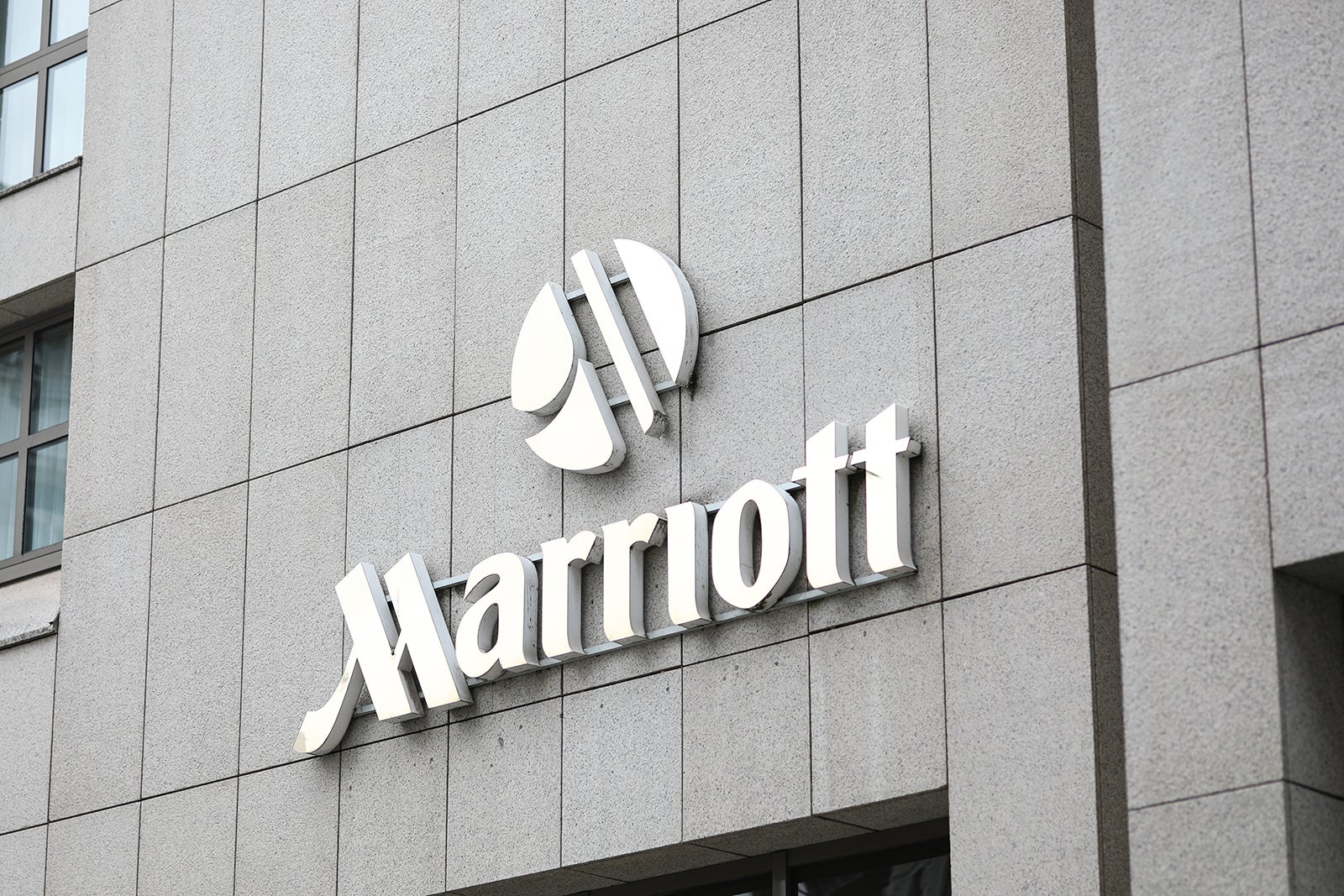 There are about 630 million reasons to celebrate at Marriott International's headquarters this week, but even the company's top executives note how quickly the company's good financial fortune could change.
Marriott, the world's largest hotel company, reported a $630 million third quarter profit Thursday and reported its overall global performance — even with China still under an array of pandemic travel restrictions — had fully recovered from the pandemic.
It's obviously very good news for the company behind brands that range from Residence Inn and TownePlace Suites all the way up to Ritz-Carlton and St. Regis. After all, Hyatt only squeaked out a $28 million profit for the same timeline. Hilton, Marriott's chief competitor, reported a $346 million third quarter profit late last month.
But even the momentum of profitability across the industry isn't enough to dissuade economic realists: Layoffs and hiring freezes continue to grip Silicon Valley and tech industry darlings like Amazon, Twitter and Lyft. Economists widely expect a recession to grip the global economy in the coming months.
While Marriott's top executives remain highly optimistic about the company's performance and outlook for 2023, they admitted Thursday that economic conditions could quickly alter the company's recovery momentum.
"Given rapidly rising interest rates and growing concerns about a possible global recession, we are closely monitoring consumer and macroeconomic trends," Marriott CEO Anthony Capuano said on an investor call. "There is no doubt that the hospitality industry is impacted by economic cycles, and with transient booking windows averaging only about three weeks, trends could change relatively quickly."
It is among the more somber economic takes the company provided in recent months. The stock market clearly noticed, as Marriott's stock price was down nearly 4% Thursday afternoon despite the strong third quarter financial showing.
But Capuano reiterated the company isn't yet seeing any signs of a slowdown in travel demand and spending on rooms at Marriott-affiliated hotels.
"We have yet to see signs of a slowdown in global lodging demand. In fact, we've seen just the opposite," he said. "Booking trends remain very healthy. Given sustained high levels of employment, consumer trends prioritizing experiences versus goods, pent-up travel demand and a high level of consumer savings, travel spending has been incredibly resilient."
Soaring hotel rates
Higher hotel rates continue to fuel Marriott's performance recovery. Global occupancy rates for the company averaged 69% in the third quarter, but daily rates were 10% higher than during the same period in 2019. It gets even more impressive when you break things apart by region or type of customer.
Average group booking rates for stays this year were 17% higher than the same kind of bookings made in 2019.
In the U.S. and Canada, average daily rates were 15% more expensive from July through September of this year than the same time in 2019.
Overall performance across all types of hotels, from luxury to extended stay, and in all types of markets, from small towns to the biggest U.S. and Canadian cities, was "more fully recovered" for the first time, said Leeny Oberg, Marriott's chief financial officer. Marriott's leadership team also reported more than full recoveries for hotels in Europe, the Middle East, Africa, the Caribbean and Latin America.
Asia Pacific, led by China, continues to lag, but there is optimism surrounding the reopening of Japan.
"There obviously continues to be a fair amount of uncertainty about the possible recession given the Fed's continued rise in rates and economic headwinds that do continue to grow," Oberg said. "But I think we've got some things in our business that really do lead us to confidence about 2023, although we are not predicting, per se, a recession."
Tailwinds from loyalty and credit cards
Marriott's top leaders might be hedging against the possibility of an economic slowdown next year, but they remained bullish on the company's Bonvoy loyalty program as well as credit card spending.
Marriott Bonvoy had grown to 173 million members by the end of the third quarter, and the company is working to keep those members happy with options to book directly. The long-delayed Ritz-Carlton Yacht finally hit the seas last month, and Capuano said roughly two-thirds of reservations are coming through direct bookings. Bonvoy members comprise more than half the bookings of the Ritz-Carlton Yacht.
There was also a record level of new Marriott co-branded credit cardholders entering the system. Marriott introduced two mid-tier credit cards in September, the Marriott Bonvoy Bevy American Express Card and the Marriott Bonvoy Boundless Bountiful Card from Chase — "which should help drive strong growth going forward," Capuano added
Marriott's credit card fees are up 20% so far this year from a year ago. That kind of trend offers a nice safety net amid all the chatter of economic uncertainty.
"Obviously, when you look at compared to [2019], those credit card fees have grown meaningfully more than hotel-related fees because of COVID and the steady growth in cardholders and credit card spend each and every year as we've moved through 2019," Oberg said. "We are looking at growth of non-[hotel performance] fees in 2023, both from credit cardholders as well as spend."
Marriott's pending dive into affordability
Capuano provided a little added context on Marriott's recent announcement it was working to acquire Mexico-based City Express, an affordable mix of 152 "mid-scale" hotels across the Caribbean and Latin America. The deal would not only make Marriott the largest hotel company in the region, but it would also give the company a lower-priced entry point for travelers looking to book a hotel stay.
"We are quite bullish on the moderately priced mid-scale space, which has meaningful growth potential," Capuano said.
He also confirmed the company is exploring the potential to take the City Express brand to other parts of the world, similar to how it made the more European-focused AC Hotels a global brand after first taking a stake in it in 2011.
"As with many acquisitions that we've done over the years, once we close, once we start rolling in [the Caribbean and Latin America], we will, of course, evaluate the applicability of this platform as to whether it makes sense to roll out some or all of the sub-brands under the City Express banner into other markets around the world," Capuano said.