Last-minute strategies for Marriott elite status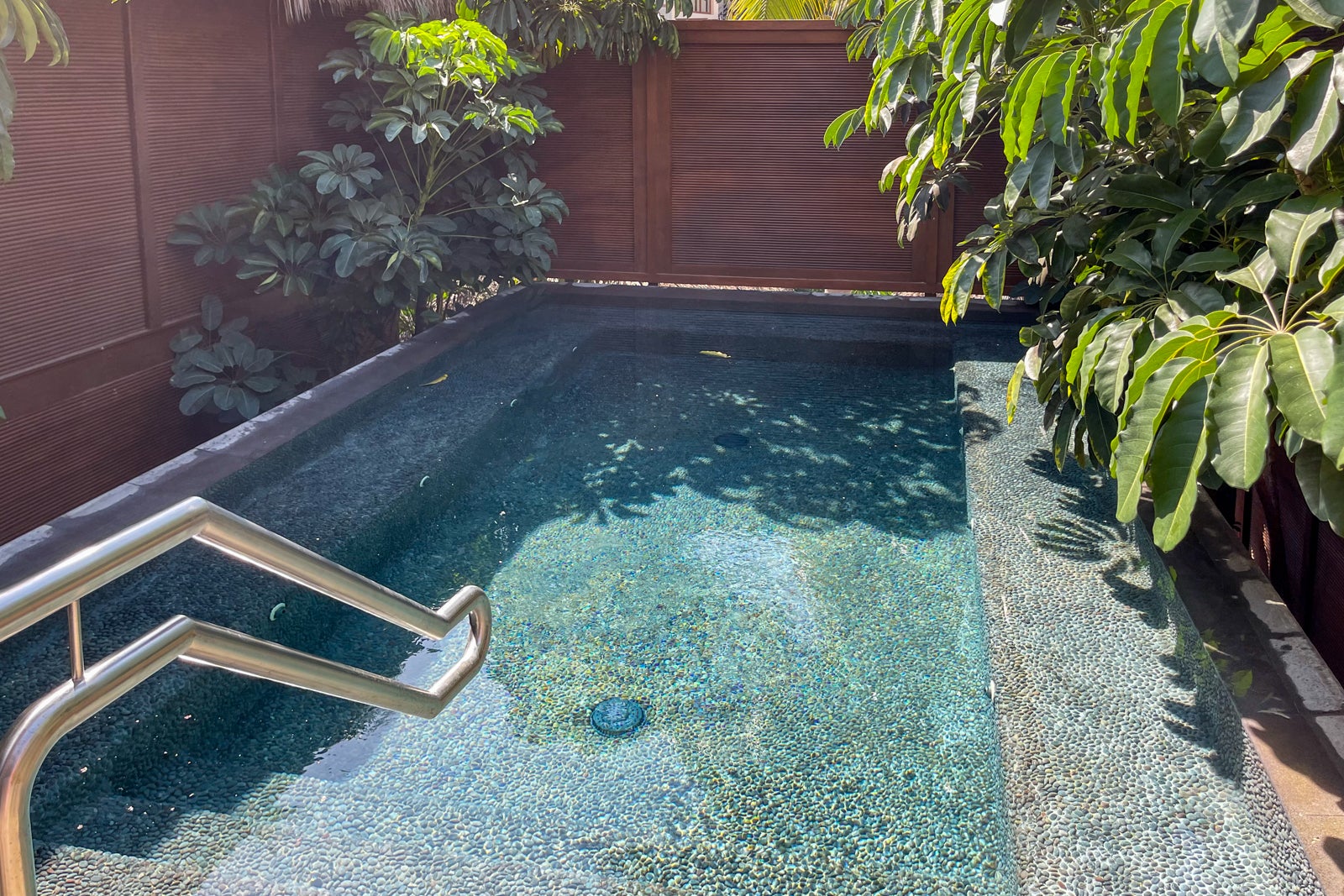 With just two months remaining until the new year, now is the time to earn Marriott elite qualifying nights for your 2023 status.
Depending on your status tier and hotel brand you're staying at, Marriott status includes a variety of perks like complimentary suite upgrades, breakfast for two daily and 4 p.m. late checkouts.
In this guide, I'll show you a few last-minute ways to earn Marriott status.
Marriott elite status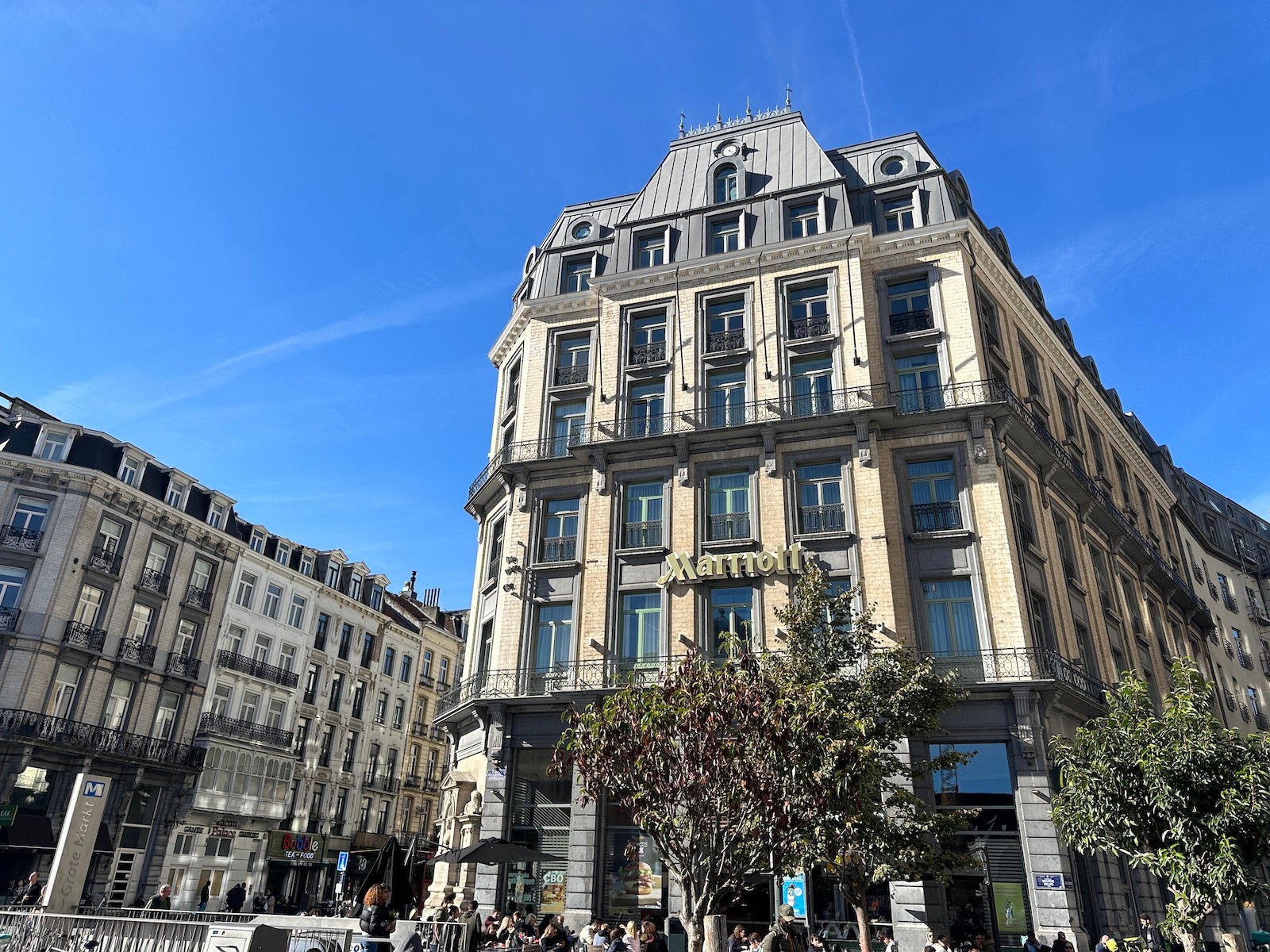 Marriott Bonvoy has five status tiers. You can earn status through elite qualifying nights, credit cards or status matches.
​​Silver Elite: 10 elite nights.
Gold Elite: 25 elite nights.
Platinum Elite: 50 elite nights.
Titanium Elite: 75 elite nights.
Ambassador Elite: 100 elite nights (plus $20,000 in annual qualifying spending).
Related: What is Marriott Bonvoy elite status worth in 2022?
Set your sails for Platinum Elite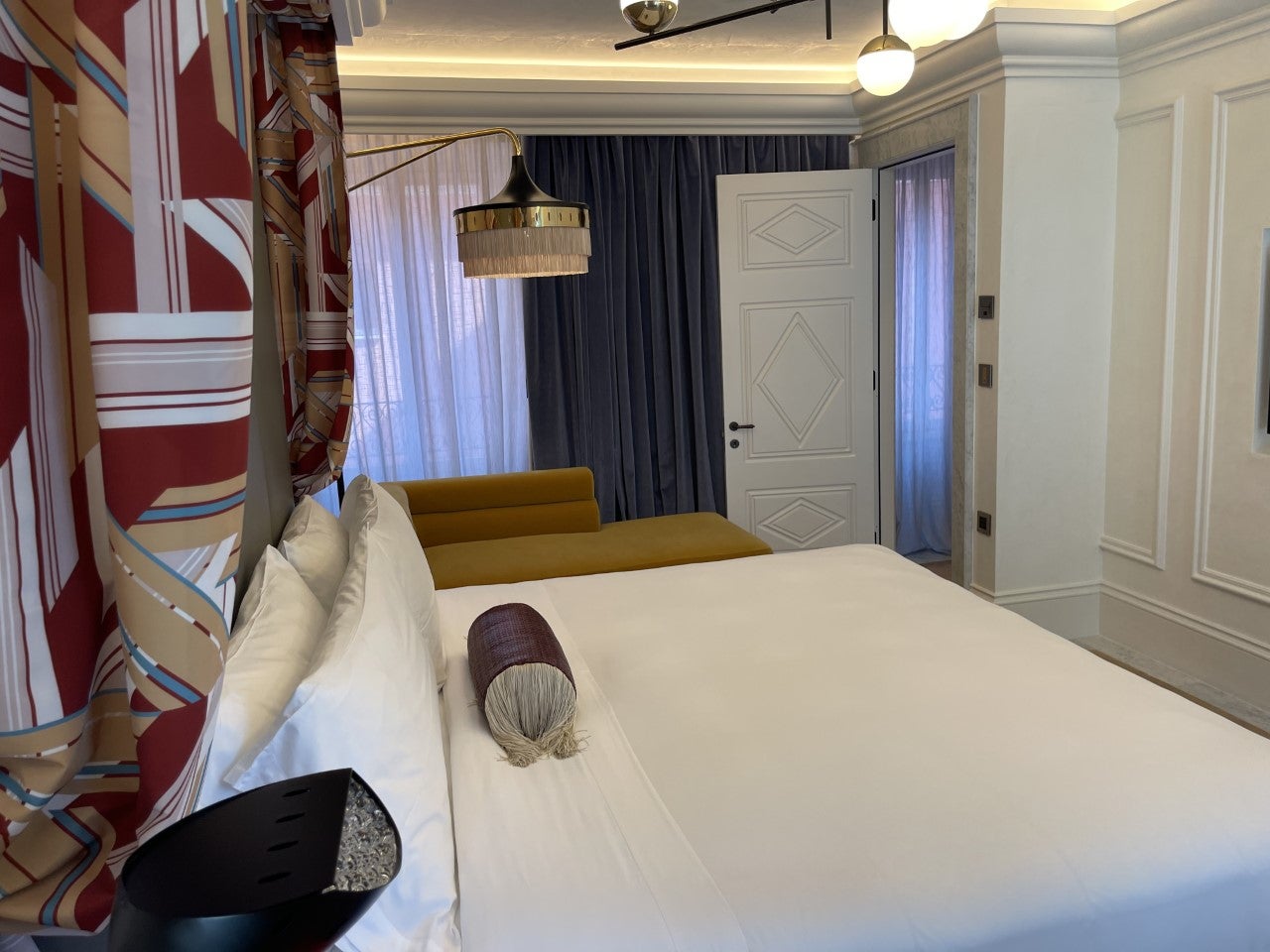 While various benefits are associated with each Marriott status tier, Platinum Elite is the tier when the most rewarding benefits start to kick in.
Platinum Elite members enjoy benefits like annual Choice Benefits (including Suite Night Awards), enhanced room upgrades (including suites at most brands) and free breakfast at select properties.
As a Platinum Elite member, you receive many of the same benefits that top-tier Ambassador Elite members receive.
The Marriott Bonvoy Brilliant™ American Express® Card comes with automatic Platinum Elite status. Additionally, the card comes with 25 annual elite qualifying nights. So, if you're shooting for Titanium Elite status, the Brilliant card can be a great way to top off your account with some extra elite nights to close the gap.
While on the subject of credit cards, let's discuss how opening a Marriott cobranded credit card can help you earn status.
Related: 3 reasons I continue to chase Marriott Platinum status year after year
Marriott credit cards to qualify for status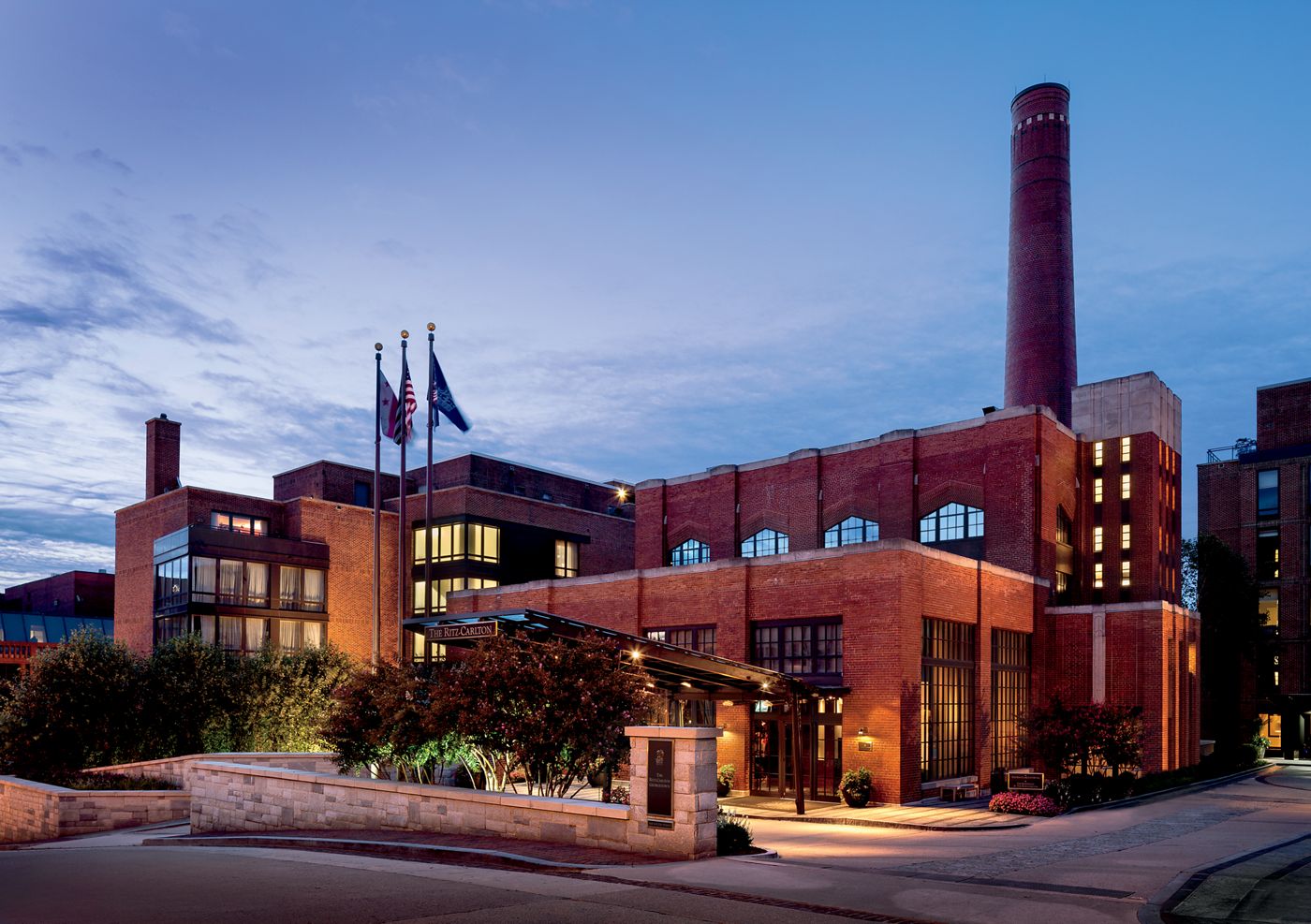 Marriott cobranded credit cards come with either 15 or 25 annual elite qualifying nights that can help you qualify for status.
In 2020, Marriott liberalized its rules allowing you to earn credit card elite nights from both a personal and business card. By holding the Brilliant card and one of Marriott's business cards, you can earn 40 elite qualifying nights. That's just 35 nights away from Titanium Elite status.
Keep in mind that you cannot receive elite nights from multiple personal credit cards. Also, you must be the primary cardholder on a business and consumer card to combine them.
Related: Marriott Bonvoy Brilliant American Express Credit Card review
Here's how many elite nights you'll earn with each Marriott cobranded card:
The information for the Marriott Bonvoy Bountiful, Ritz-Carlton, Marriott Bonvoy Premier, Marriott Bonvoy Premier Plus, Marriott Bonvoy Premier Business Plus and Marriott Bonvoy American Express cards has been collected independently by The Points Guy. The card details on this page have not been reviewed or provided by the card issuer.
Now that we've discussed how you can earn status through Marriott cobranded credit cards, let's look at some mattress runs you can do to earn Marriott status.
Related: 17 ways to earn lots of Marriott Bonvoy points 
Earn status through discount award stays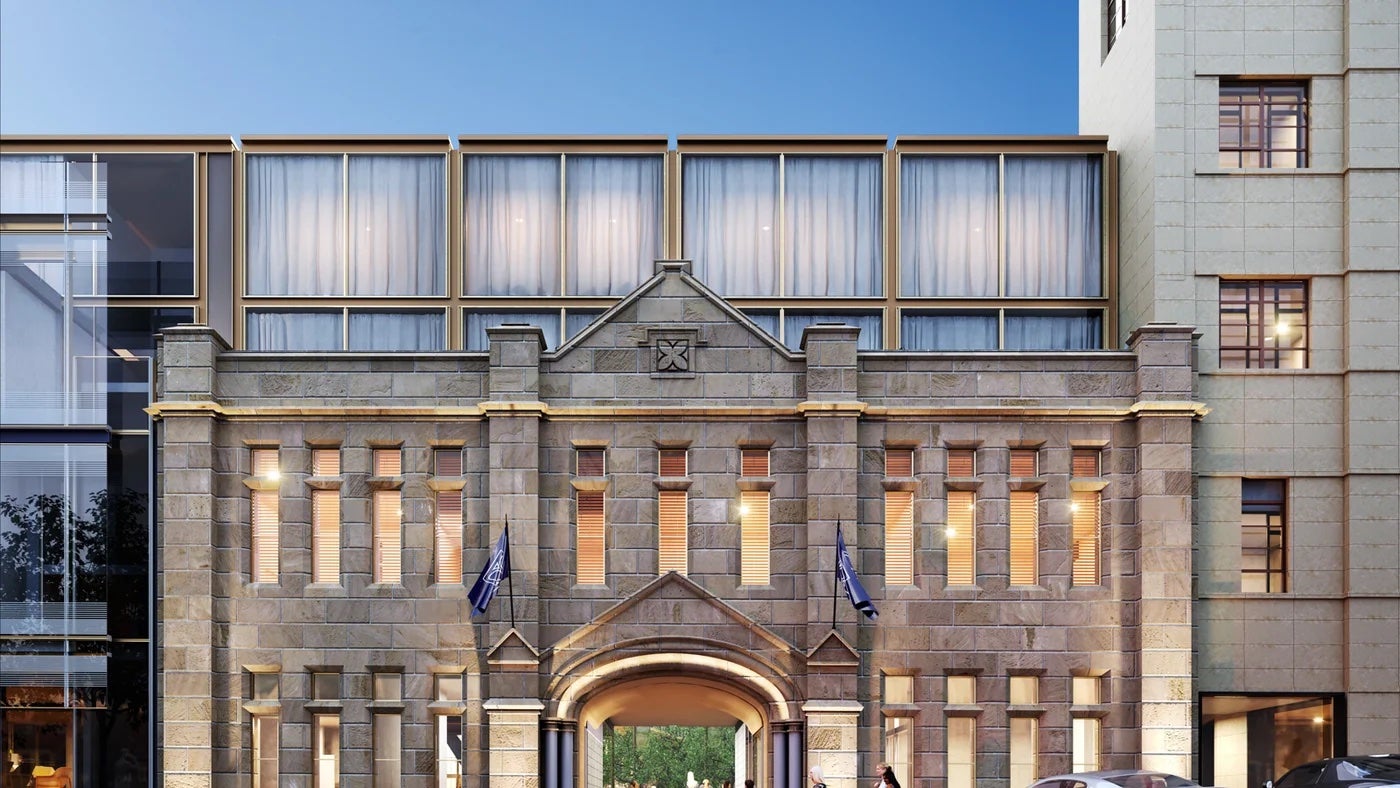 Marriott allows members to earn elite qualifying nights on award stays. Don't forget that the fifth night is free when you redeem your Marriott points for award stays.
If you have a stash of Marriott points, you can redeem them to earn elite qualifying nights. I'll show you a few aspirational stays — and some discount ones, too — that you can book on points to earn elite qualifying nights.
Just remember that using points won't get you closer to the $20,000 in qualifying spending for Ambassador Elite status unless you charge eligible incidentals to your room.
Mattress runs outside of America's major cities
When searching for a mattress run, I recommend typing your home address into the "destination" field on marriott.com. Marriott will show you all the hotels within a 50-mile radius, and you can sort them by price.
Here are the least expensive hotel options on points outside of four American cities.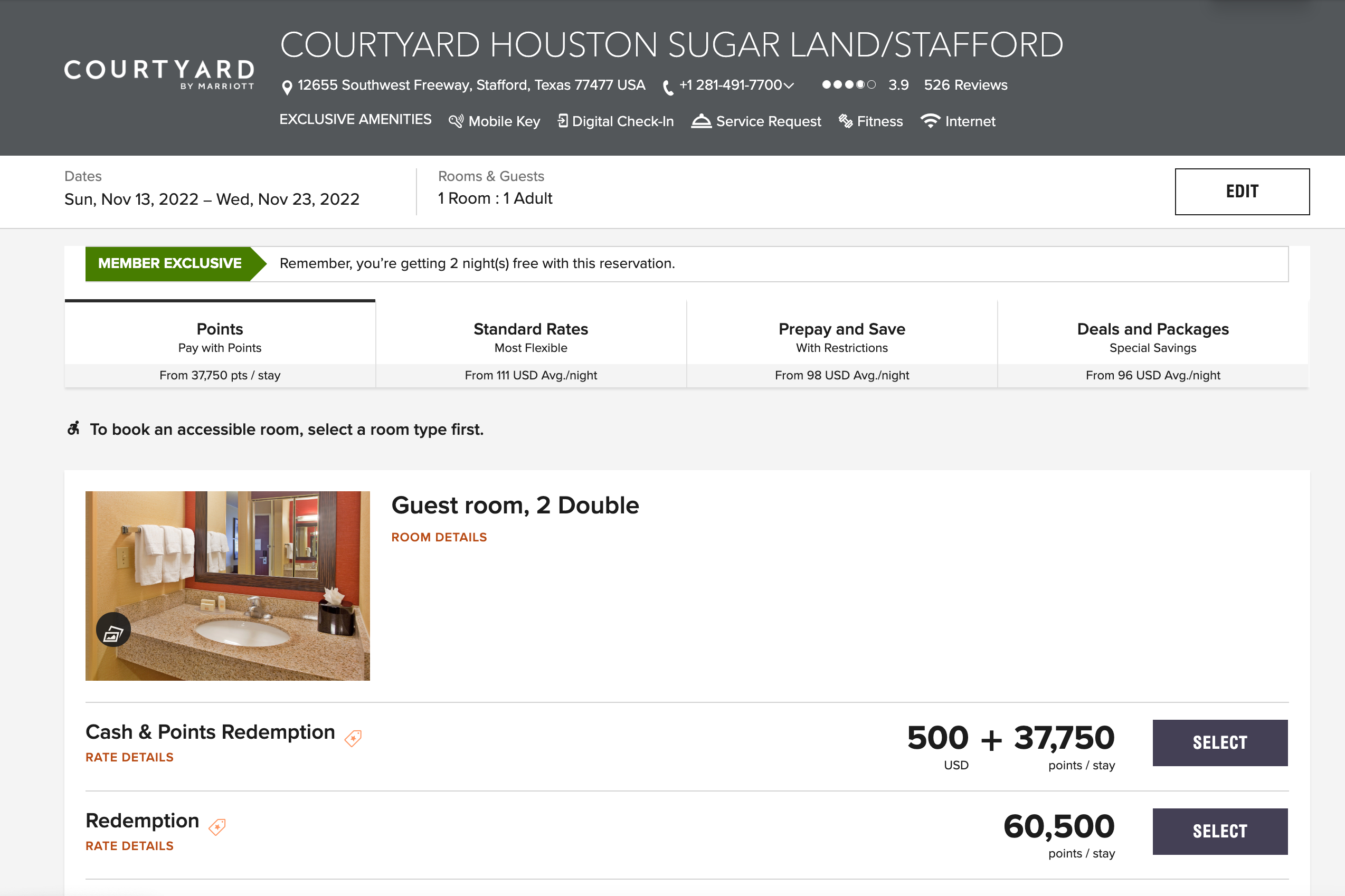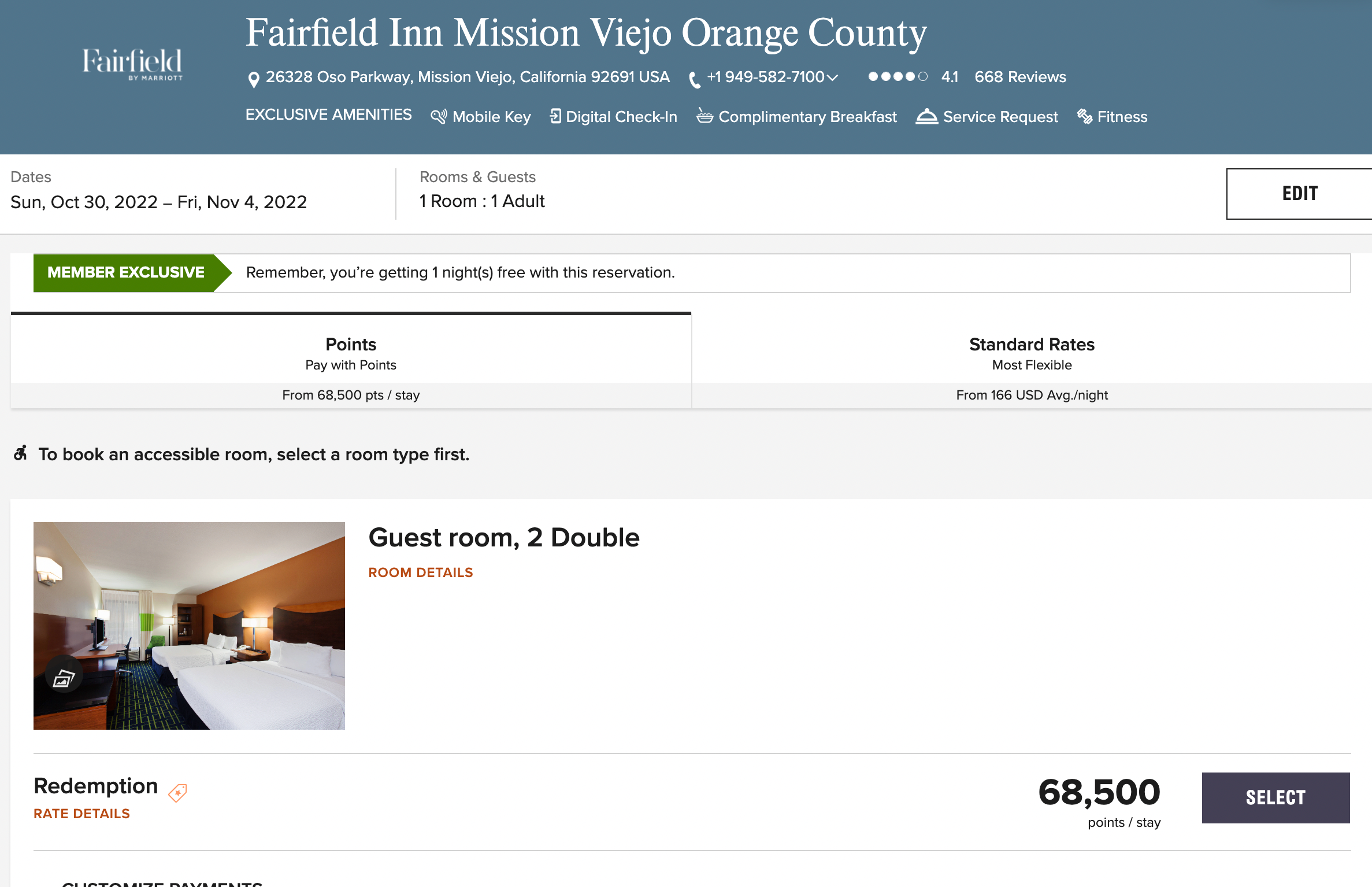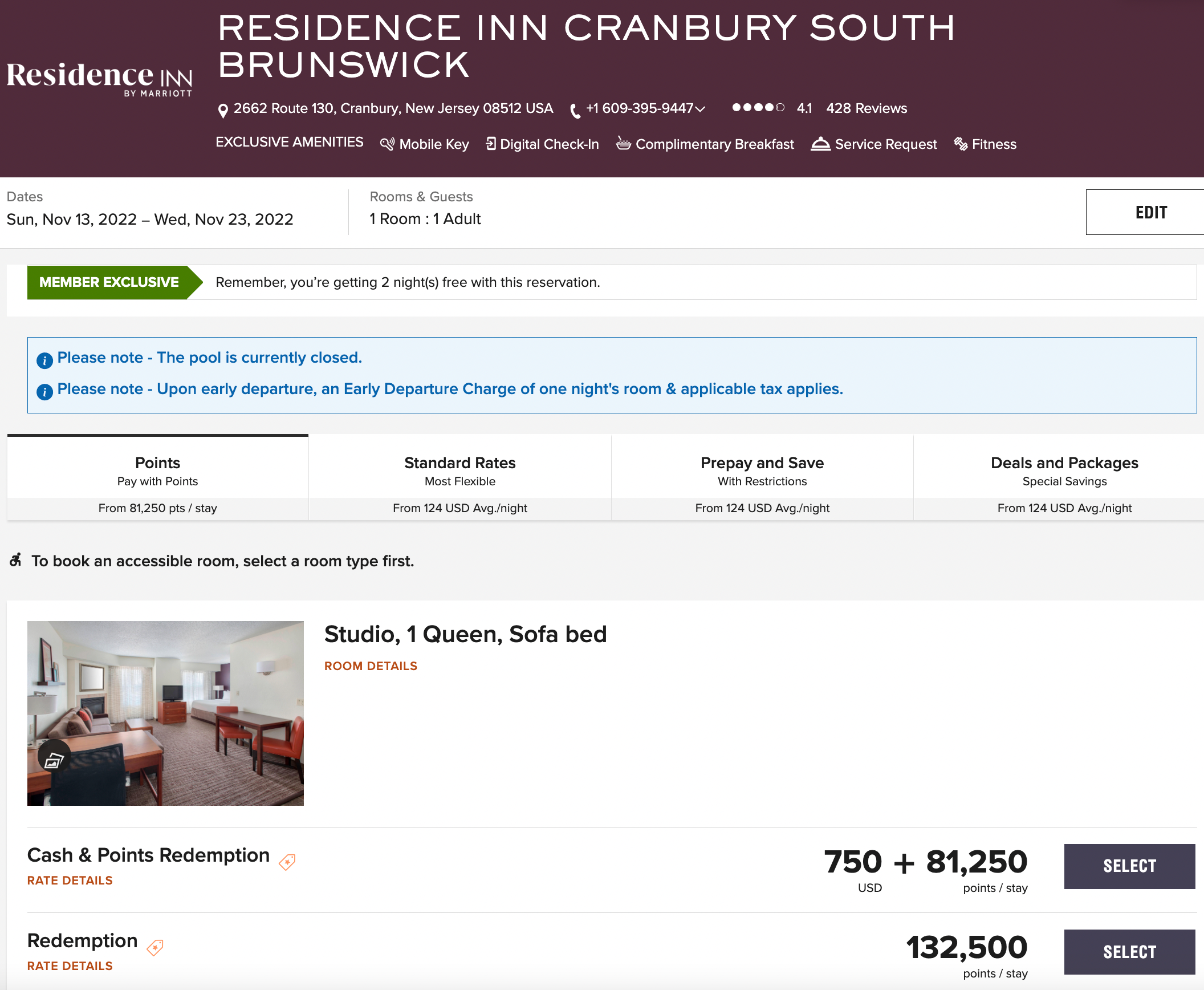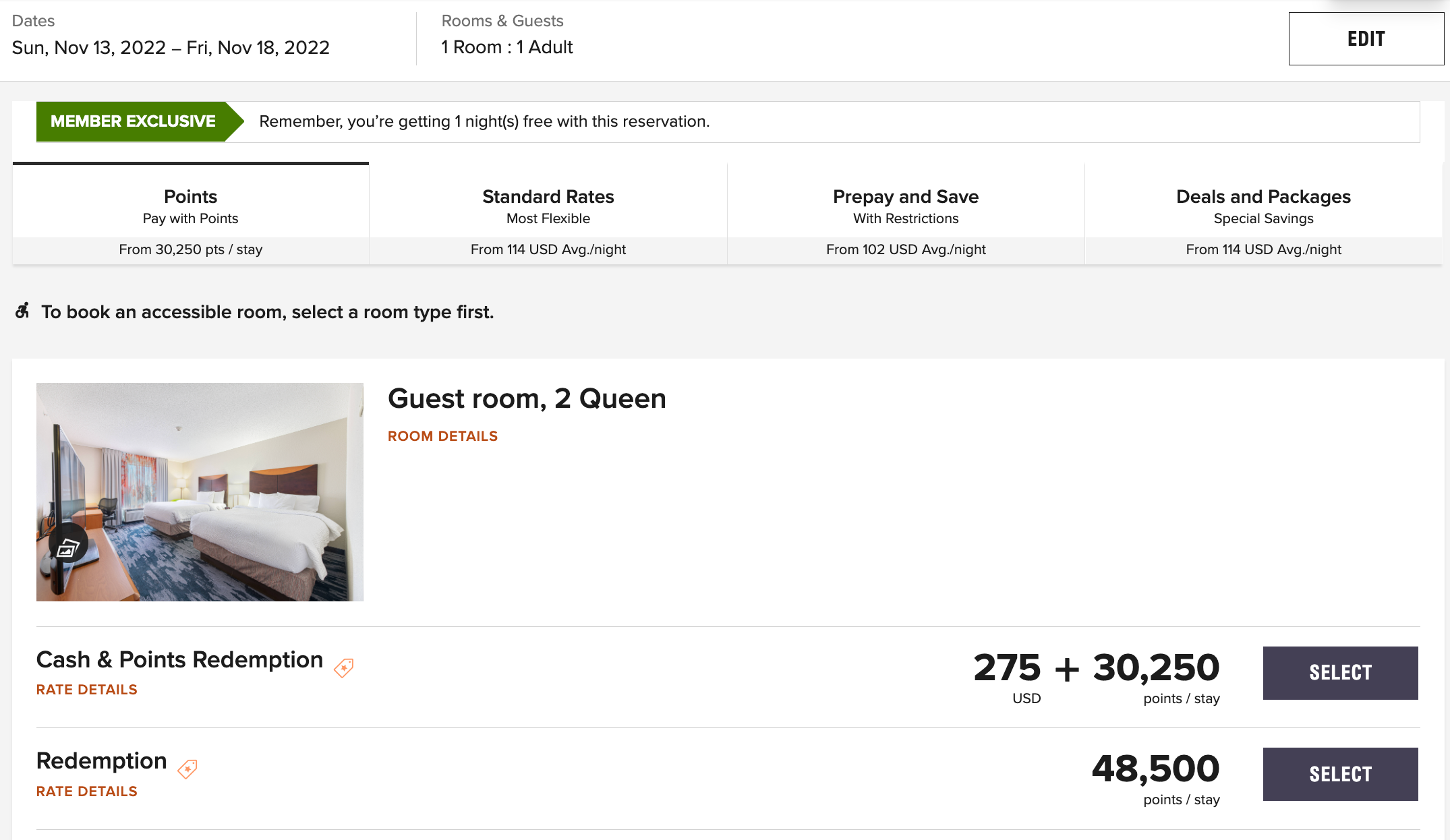 Earn status through high-value redemption vacations
While Marriott points have been slightly devalued, you can use your points to go on a vacation and book what would be a costly room when paid for with cash. Here are a few high-value vacation redemptions you can book to get some more Marriott nights before the end of the year.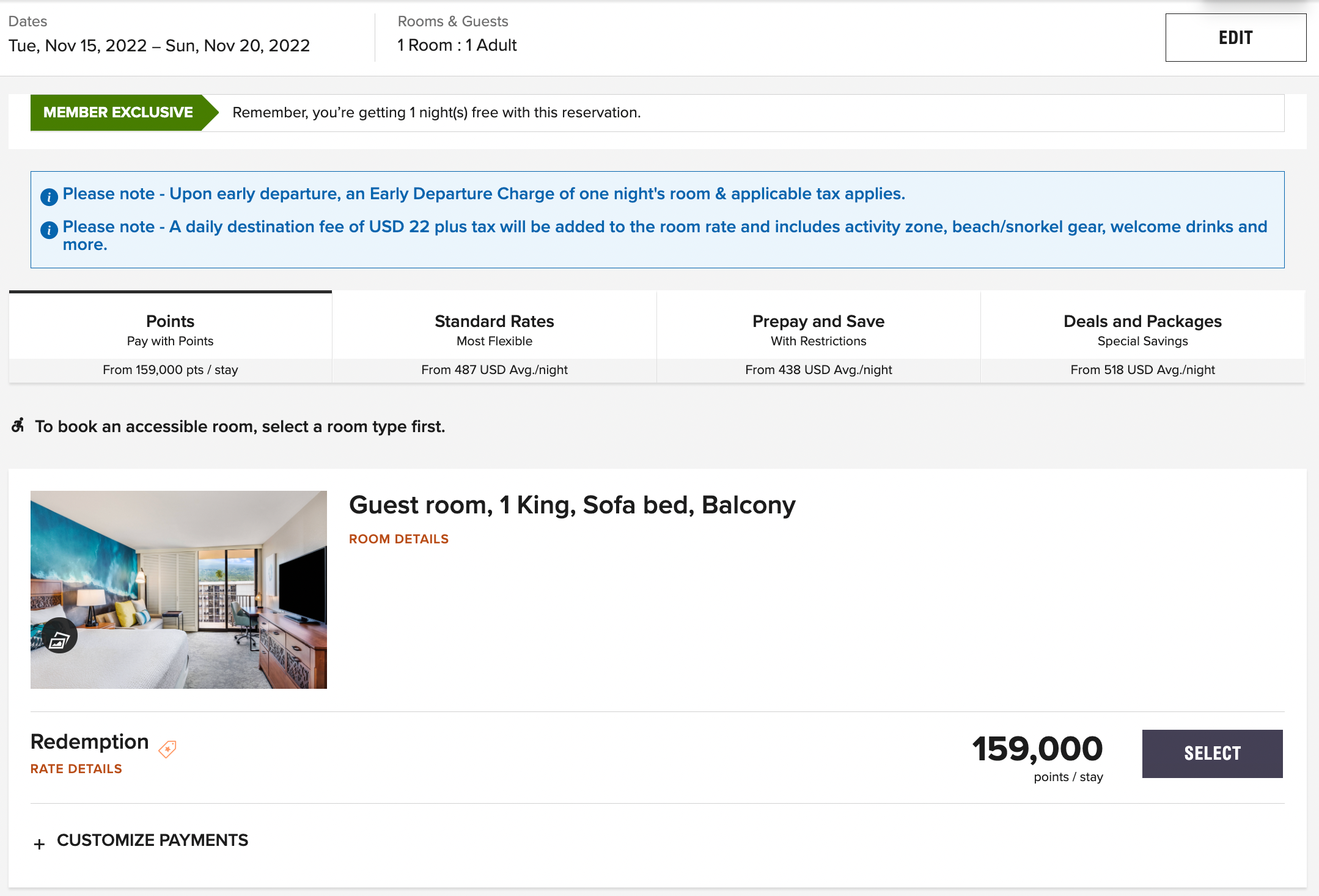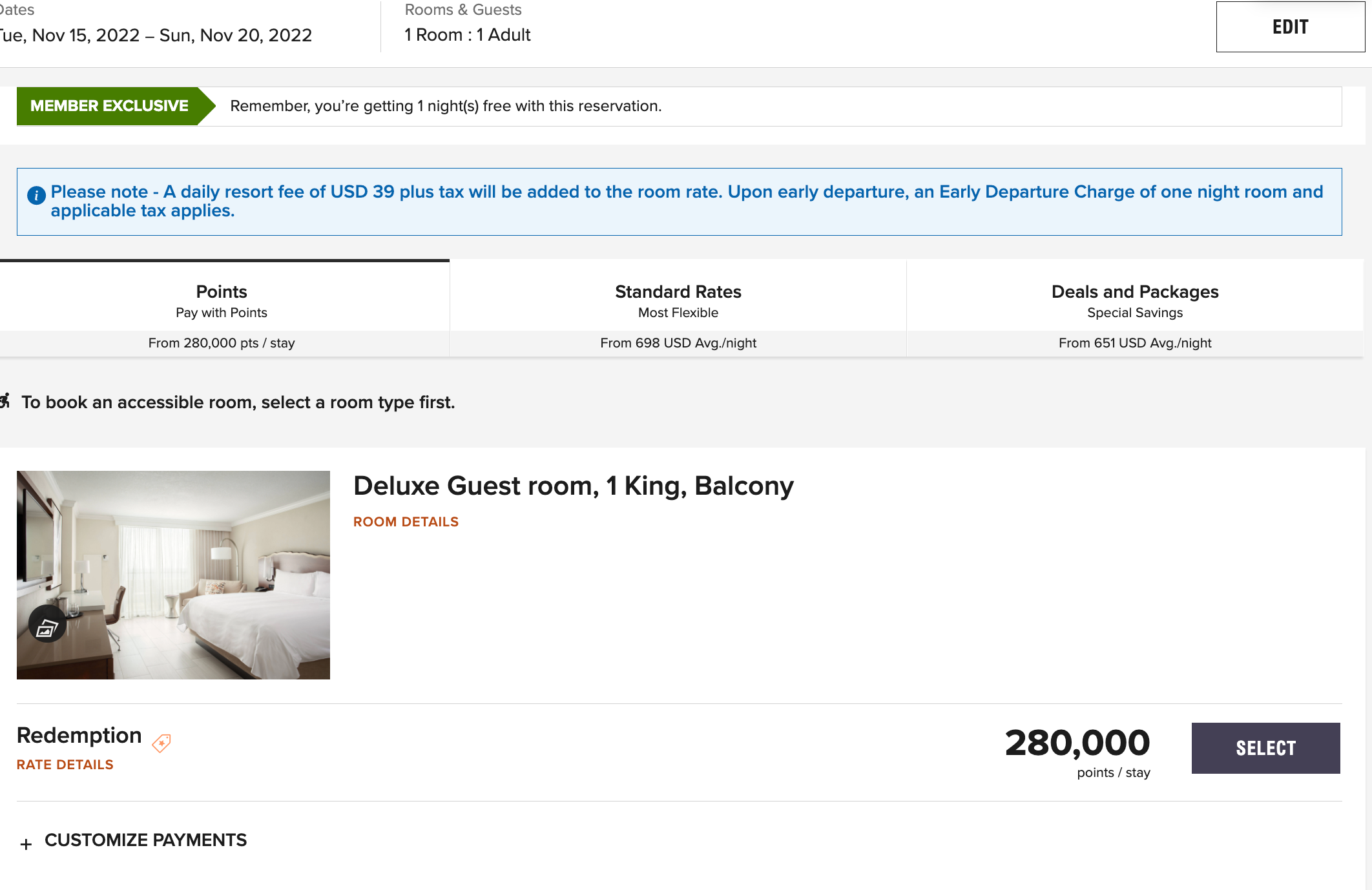 If you're short on Marriott points, you can transfer additional points from Chase Ultimate Rewards and American Express Membership Rewards, though we don't generally recommend it.
That being said, there's a 25% transfer bonus when you convert American Express Membership Rewards points to Marriott Bonvoy points through Oct. 31.
Related: Ouch: It's not just you, Marriott stays now cost more points
Earn status through cash stays
While hotel room rates have been on the rise, there are some great cash deals through the end of the year. Perhaps one of these deals will be the perfect excuse to book a stay to earn more Marriott elite qualifying nights.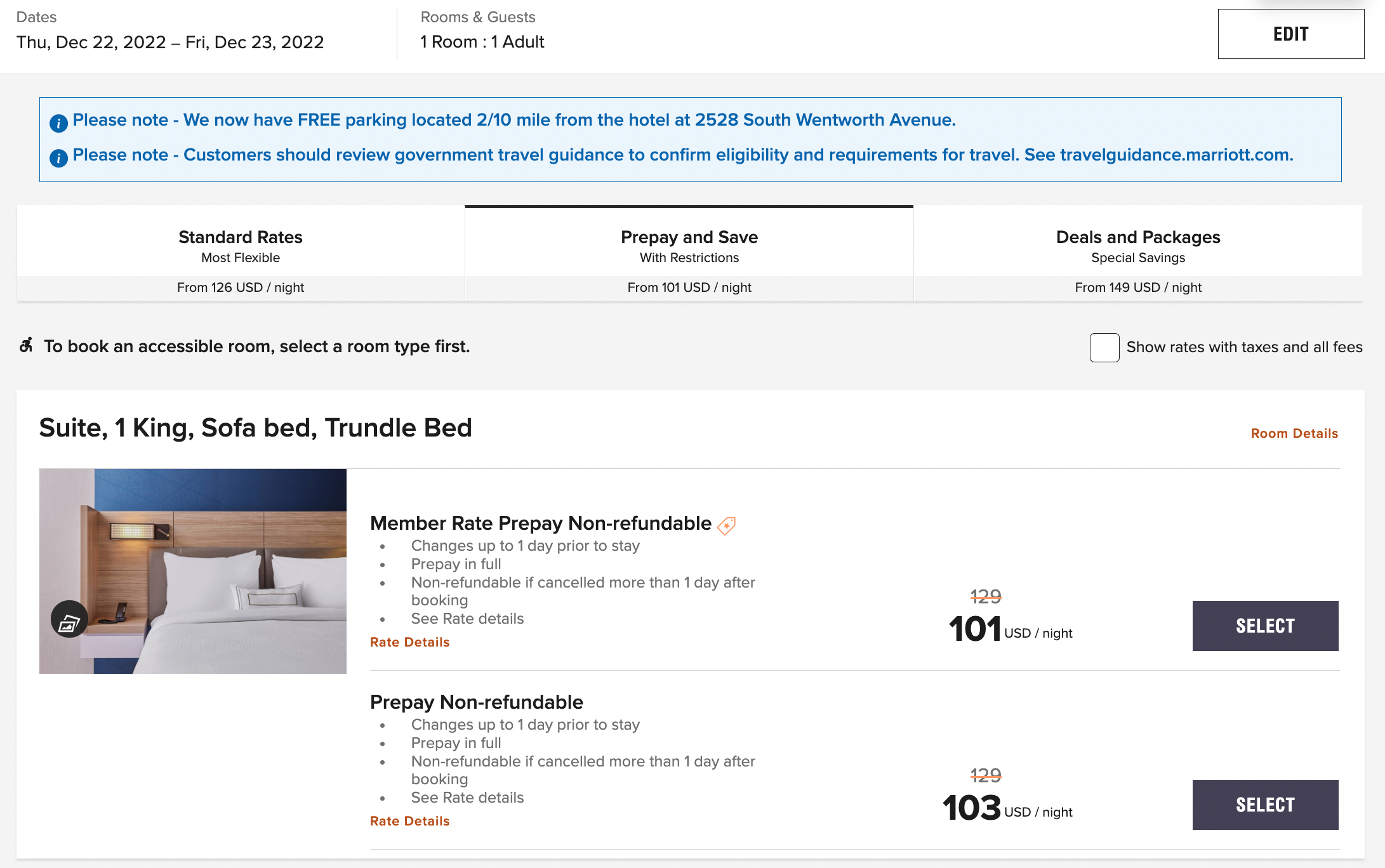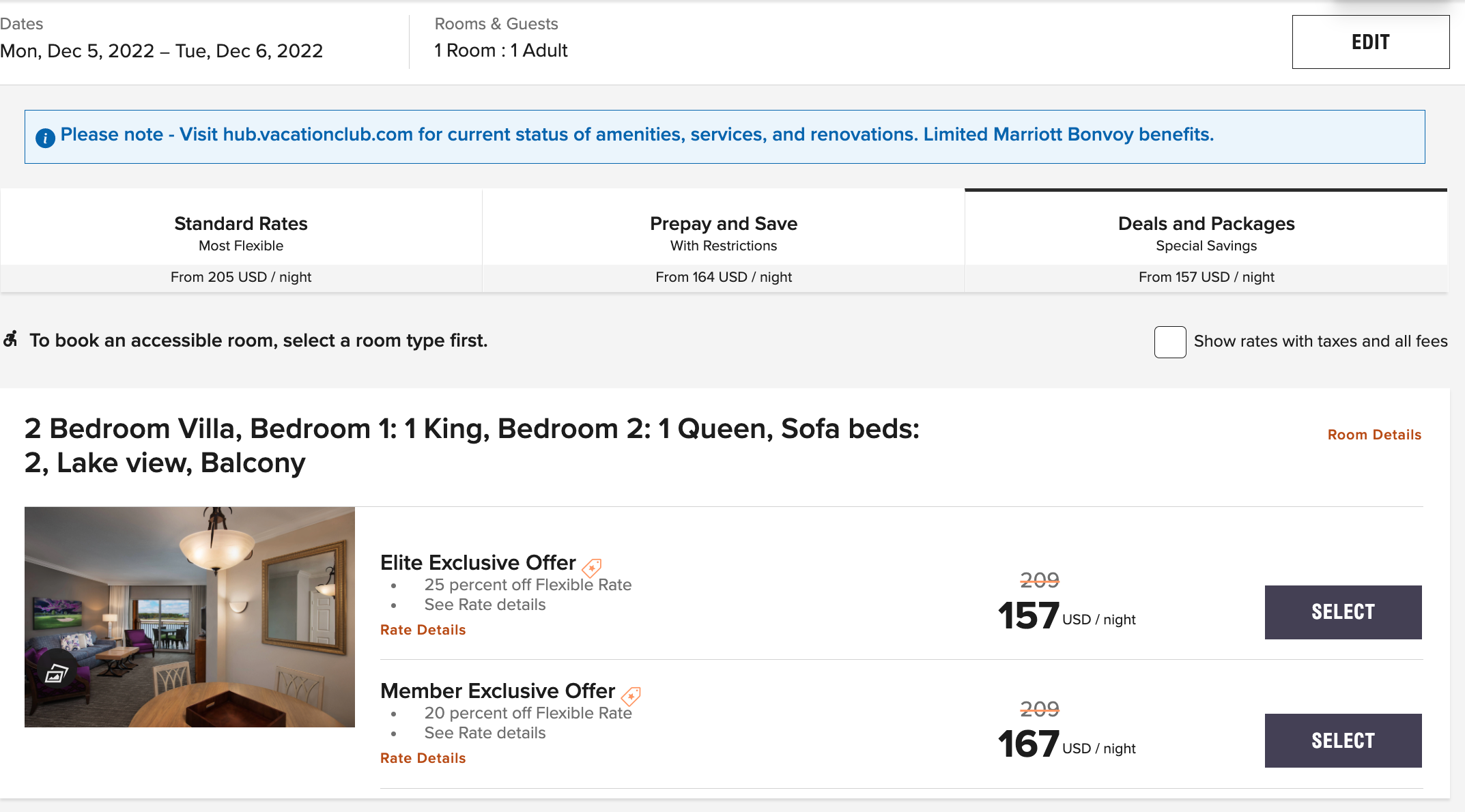 Related: Great for business or pleasure: The new JW Marriott Charlotte
Bottom line
Marriott is the largest hotel company and has some of the best hotels in the world. Its status provides benefits like suite upgrades, complimentary breakfast and a status match to United Airlines.
Now is the time to log in to your Marriott Bonvoy account and see how many elite nights you've already accrued to make a plan for the rest of the year.
By opening a credit card or booking a last-minute stay on points or cash, you stand to earn more Marriott elite qualifying nights to enjoy higher status in 2023.
Additional reporting by Ryan Patterson.