How to exchange your unwanted gift cards for something you actually want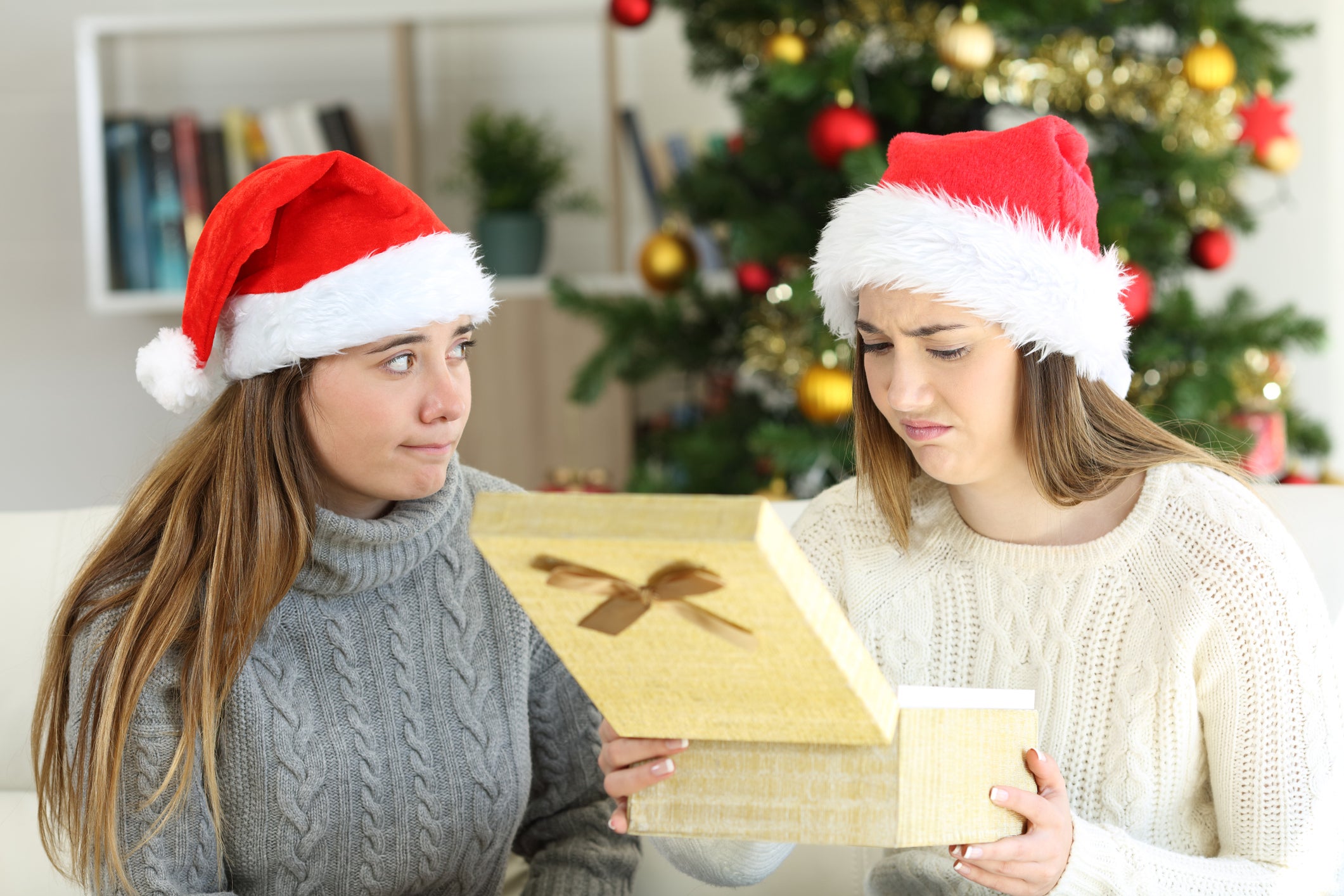 Editor's note: This post has been updated with new information.
---
If you receive gift cards during the holidays that you don't want, you could try to regift them or sell them. But unless a friend or family member wants your gift cards, it may be difficult to regift them and risky to sell them.
Luckily, there may be a better option. Specifically, you can choose from a selection of gift cards or cash when you trade unwanted gift cards through CardCash. Here's what you need to know.
What is CardCash?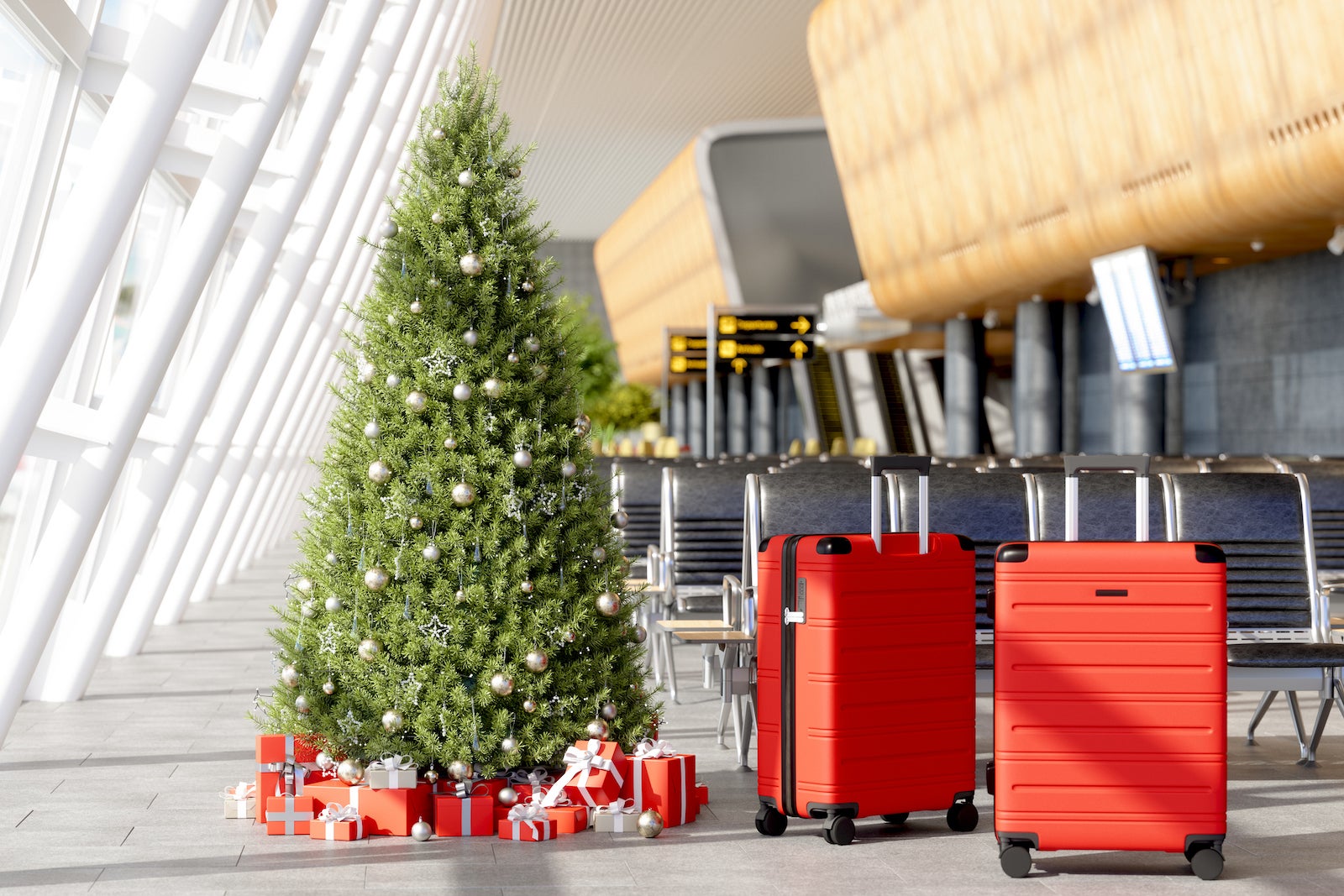 CardCash buys unwanted gift cards for less than their face value.
CardCash also sells discounted gift cards — but if you're looking to purchase those, you'll need to decide whether the discount is worth not earning the bonus points and miles you can often get when purchasing gift cards elsewhere.
So, in this article, we'll focus on how you can use CardCash to offload unwanted gift cards.
How to sell gift cards through CardCash
If you have an unwanted gift card, you can go to CardCash's selling page to see if it will make an offer for your card. Input the type of gift card you want to sell and the gift card's current balance.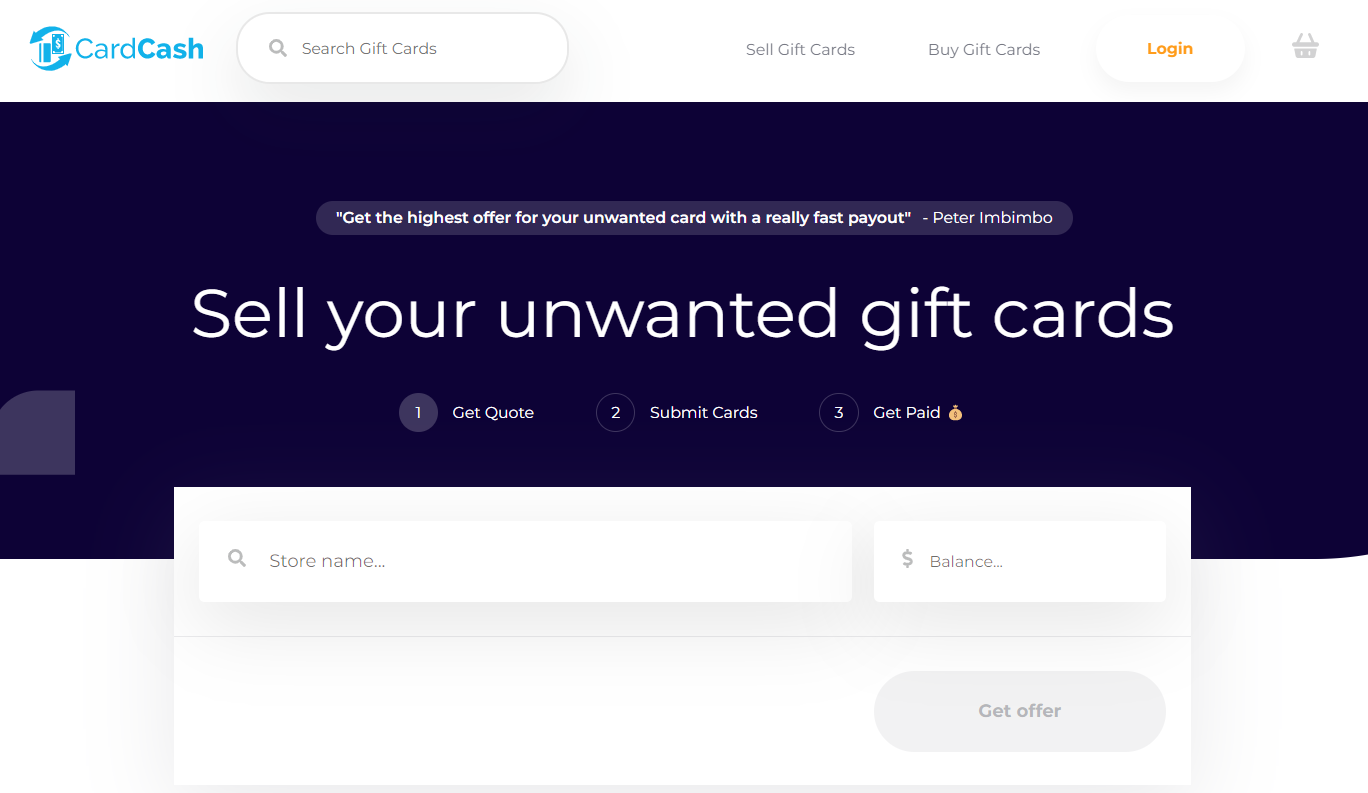 As soon as you click "Get offer," you'll see a cash offer and offers for gift cards you could receive in exchange for your unwanted gift card.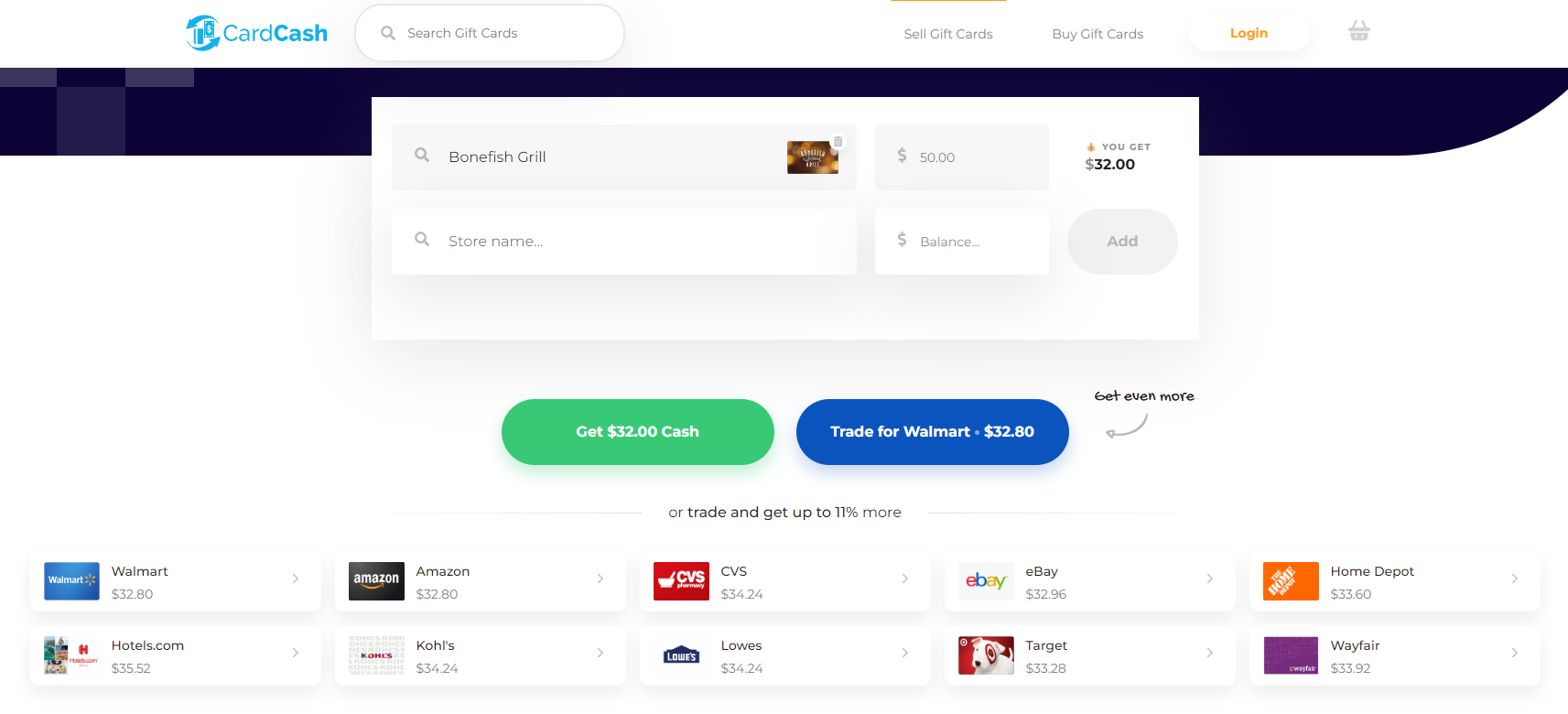 If you opt for cash, you can get a check, an automated clearinghouse deposit or a PayPal Express deposit.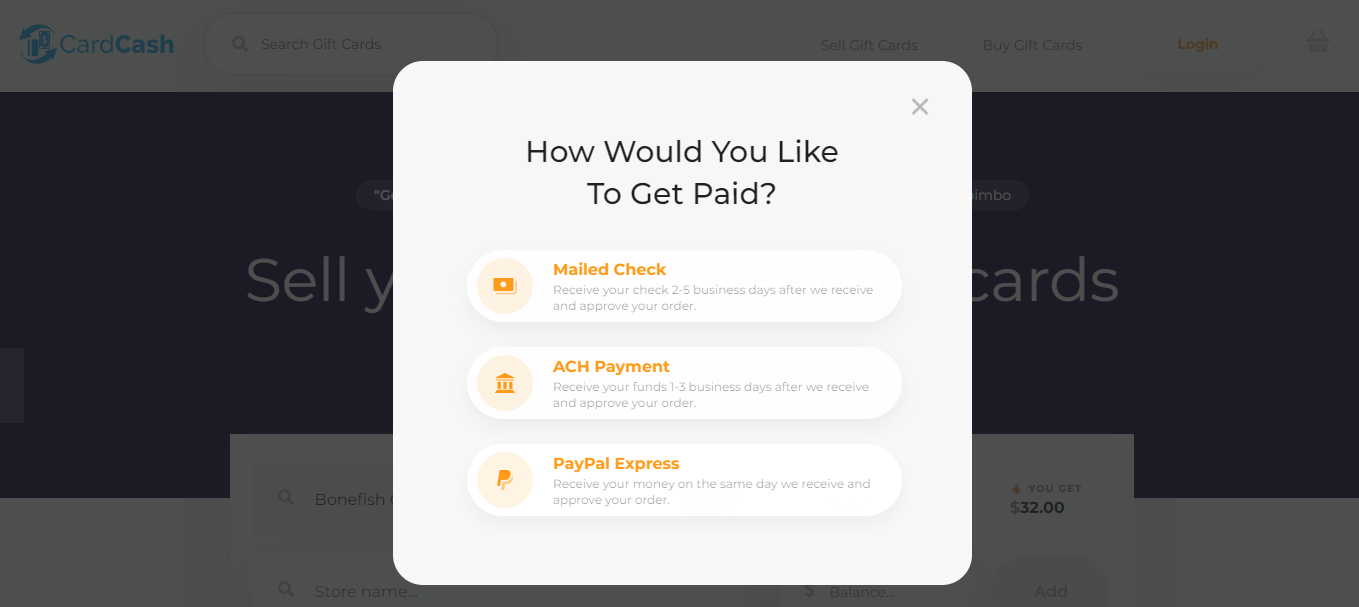 Currently, trading for a Hotels.com gift card provides the highest value — and you'll still be working toward getting a free night for every 10 nights you stay through Hotels.com Rewards if you pay with a Hotels.com gift card. So, especially if you tend to book hotels through Hotels.com, CardCash may be a good option for any unwanted holiday gift cards.
Note that you'll get different offers depending on which type of gift card you're trading. For example, the offers I received for a $50 Bonefish Grill gift card were lower than for a $50 Target gift card.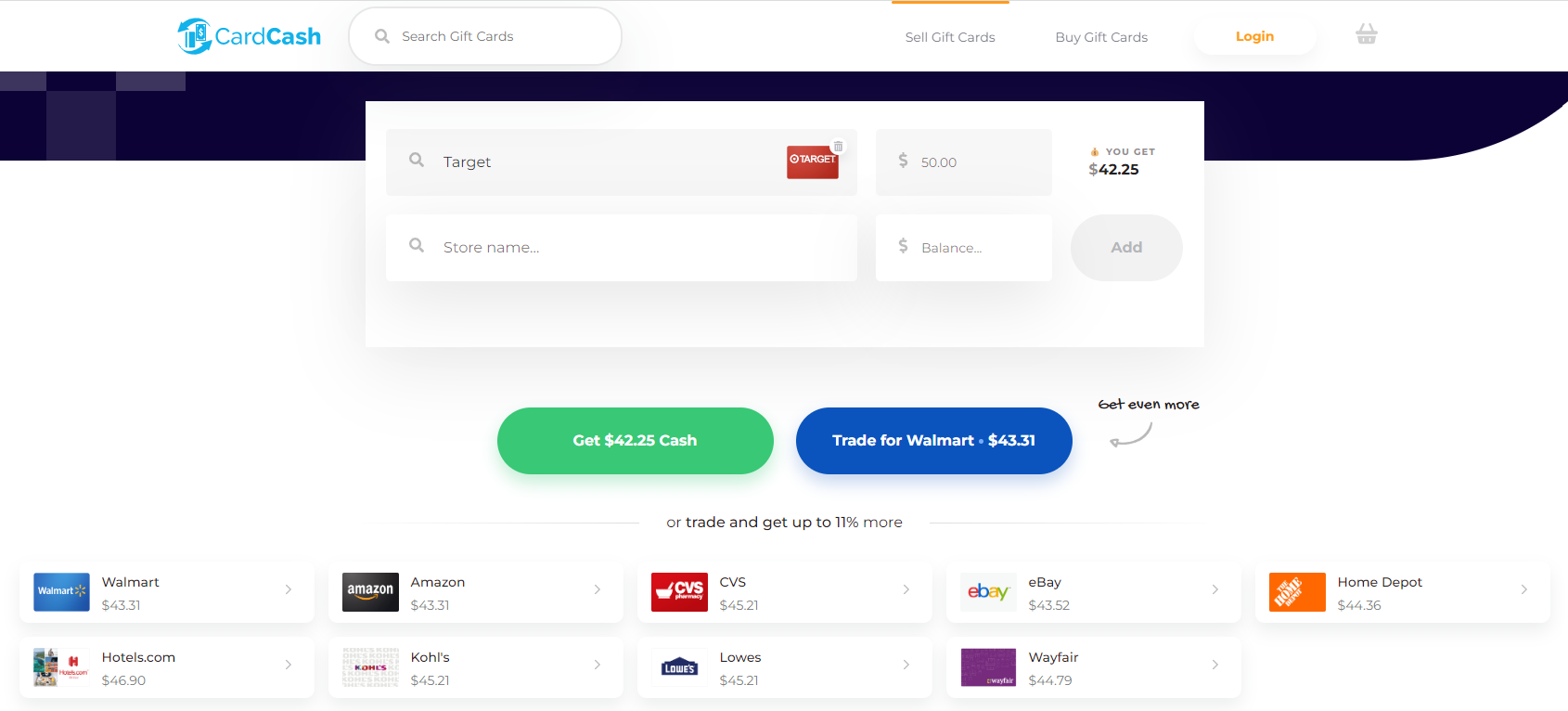 Finally, note that the offers available through CardCash for a particular gift card type and value can change based on supply. So, the offers shown in this post may no longer be available when you search.
Related: How to use points and miles to give gifts with $0 out-of-pocket cost
Bottom line
I haven't tried CashCard personally, so I can't vouch for its safety or customer experience. However, CardCash's FAQ page attempts to reassure users, and a quick search online didn't surface many negative reviews.
I'd be willing to try CardCash if I had a card I wasn't going to use. However, if you're a United loyalist, you may prefer to turn your unwanted gift cards into United miles.