Faith Xue's Favorite Pressed Powder Makes Pores Disappear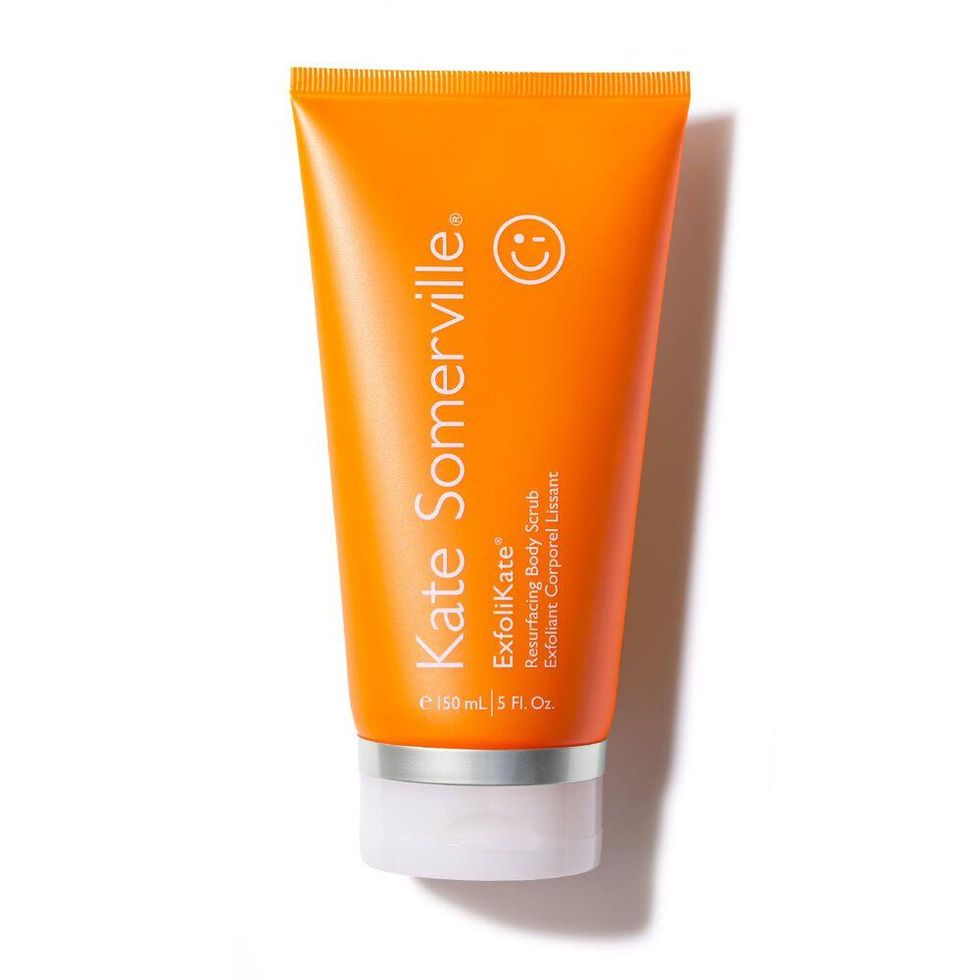 Welcome to I Swear by This, an interview series where we chat with our favorite fashion and beauty insiders about the beauty products they use down to the last drop. This week, we asked Bustle Digital Group's executive beauty director Faith Xue to share all of the products she can't get enough of.
"I'm definitely in a chaotic rush to get ready in the morning. I've accepted that that's just who I am," says Faith Xue, the executive beauty director at Bustle Digital Group, over Zoom. Her nighttime routine is more intentional. It hasn't always been this way, though. The pandemic forced her to slow down in more ways than one. "My routines—taking off my makeup, doing my skincare routine, doing my haircare routine—have become more than just, all right, let me just get this done so I look good or so I can get ready for bed. It's become more of a ritual to help me unwind from the day or to help me feel prepared for whatever I'm doing."
The products in Xue's beauty routine are meant to elevate the sensorial experience. "I'm obsessed with scent and texture," she says. "You're putting something on your face and it's literally enveloping your senses. You're smelling it, you're touching it. I think there's something really soothing about the entire process."
Below, a look at Xue's 13 beauty essentials, including a powder that'll make your pores disappear and acid toner she returns to, time and time again.
Cosmic Dew Water Cleanser
"I have a weird obsession with cleansers—I will try every cleanser under the sun. I'm a very sensorial person and I love the texture of this cleanser. It's almost like a double cleanse in one; when you first apply it, it has a thick, balmy texture but as you work it into your skin, it transforms into a gel-like consistency. It's really satisfying to rinse off, it gets all of your makeup off, and it doesn't leave behind any residue."
Skin Perfecting 2% BHA Liquid Exfoliant
"I have oily, combination skin—it's the bane of my existence. I could get a facial everyday and I'd still have blackheads. I've tried every acid toner under the sun and I always come back to this one. It's the little black dress of my skincare routine—you always have it there and you know it'll always serve its purpose. Anytime I feel like I'm getting congested or if my skin looks dull, I'll use it in the evening and when I wake up, my skin looks better. It just works every time."
Instant Angel Moisturizer
"I used to be very into acids and burning my face off, which don't get me wrong, I still like to do. But now I'm drawn towards more comforting, gentle products. This moisturizer is light but still hydrating. I know I can use it regardless of what my skin is going through at the time."
Snow Scrub Exfoliator
"I feel like physical exfoliants get a bad rap but I remember a derm once told me that some people need a physical exfoliator; a chemical one isn't enough. I'm one of those people. Even though I had acid toners in my routine, I was still dealing with congestion. So I started using this in my T-zone area twice a week. It has the texture of fresh snow—it's really gentle and it melts into your skin as you work it in."
Watermelon Glow Niacinamide Sunscreen SPF 50
"So many sunscreens are thick and goopy, especially ones that are mostly mineral, but this one is a bit lighter in consistency. It has a little bit of a scent, but it's not overpowering. And it sinks in instantly and sits so well underneath makeup."
Vital Pressed Skincare Blurring Setting Powder
"I never really used powder because I just like the way my natural skin looks, but one day, while I was on TikTok, I saw a video of someone using this powder and it was a light bulb moment for me. I thought, wait, powder is what will make my pores disappear. Not a primer. This powder gives you that instant blur effect. I use a small brush and apply it where my pores are visible, so basically just my T-zone area. It's like the Paris filter in real life."
ExfoliKate Resurfacing Body Scrub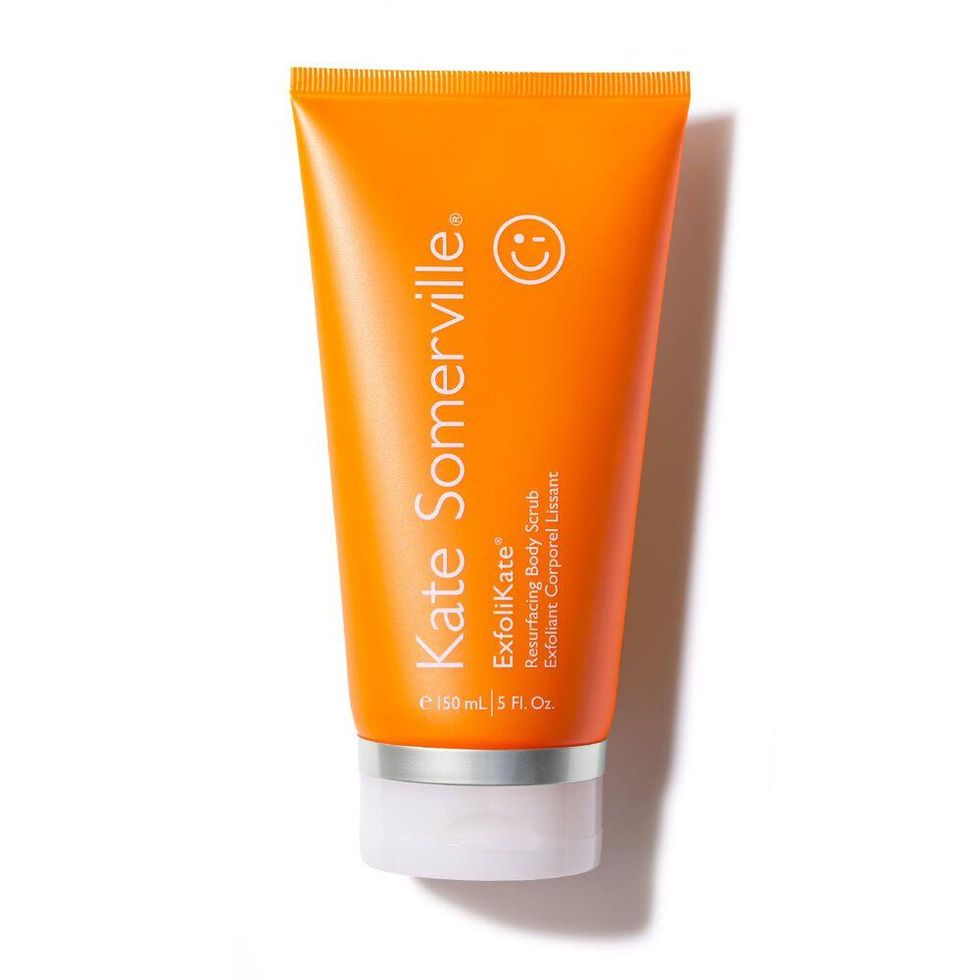 "I'm obsessed with body products—I just want to be lathered from head to toe. This body exfoliator has the perfect amount of grittiness, it smells so fresh, and it leaves your skin feeling so soft. It's formulated with acids so I let it sit on my skin for 30 seconds before I rinse it off. It's perfect if you struggle with bacne."
Super Body Hydrator
"This [lotion] has a perfect consistency. It looks and feels like a milky serum at first but as you rub it in, it becomes thicker as you rub it into your skin. I have really dry, scaly skin on my body and it drinks it up. Plus, it leaves behind a really nice sheen."
Kaya Jungle Firming Body Oil
"During the fall and winter months, I add a layer of body oil on top of my lotion. I want to feel like a slippery seal when I get into bed."
Hand and Foot Massage Cream
"My boyfriend commented on the calluses on my feet one day. So not that he shamed me into using this, but one day I thought, well maybe I should try this. Now it's become a part of my nightly routine. I rub it on my feet and if they're feeling really dry, I'll put socks on to lock in the treatment. It has a medicinal, herbal smell but I find it really soothing and comforting."
Leave-In Molecular Repair Hair Mask
"This is really great for strengthening my hair, so I'll put it on after shampooing and drying it. I think this is the reason why I still have hair on my head after bleaching it for three and a half years."
Colorist
"[Reece] is a color genius, the blonde whisperer, and a hidden gem. I really credit him for making my hair look so bright and healthy. He also keeps it real; he's not afraid to turn people away if he thinks their hair can't handle the bleach."
Free 00 Eau de Parfum
"I'm a fragrance obsessive—I probably have 30 or 40 fragrances on my credenza. My tastes have really changed over the years. I was very into heavy, smokey fragrances and now I'm into scents that are lighter and more fresh.
"This is one of my favorite fragrances right now. It's one of those scents that I spray and it instantly puts me in a better mood; it smells like a fresh vacation."
Want more stories like this?
The Hydrating Toner Maya Allen Uses to Get a Year-Round Glow
This New Launch Changed My Opinion On Clean Mascara
The Only Moisturizer That Doesn't Break Bianca Nieves' Skin Out