Delta partner award prices skyrocket: Here's what you need to know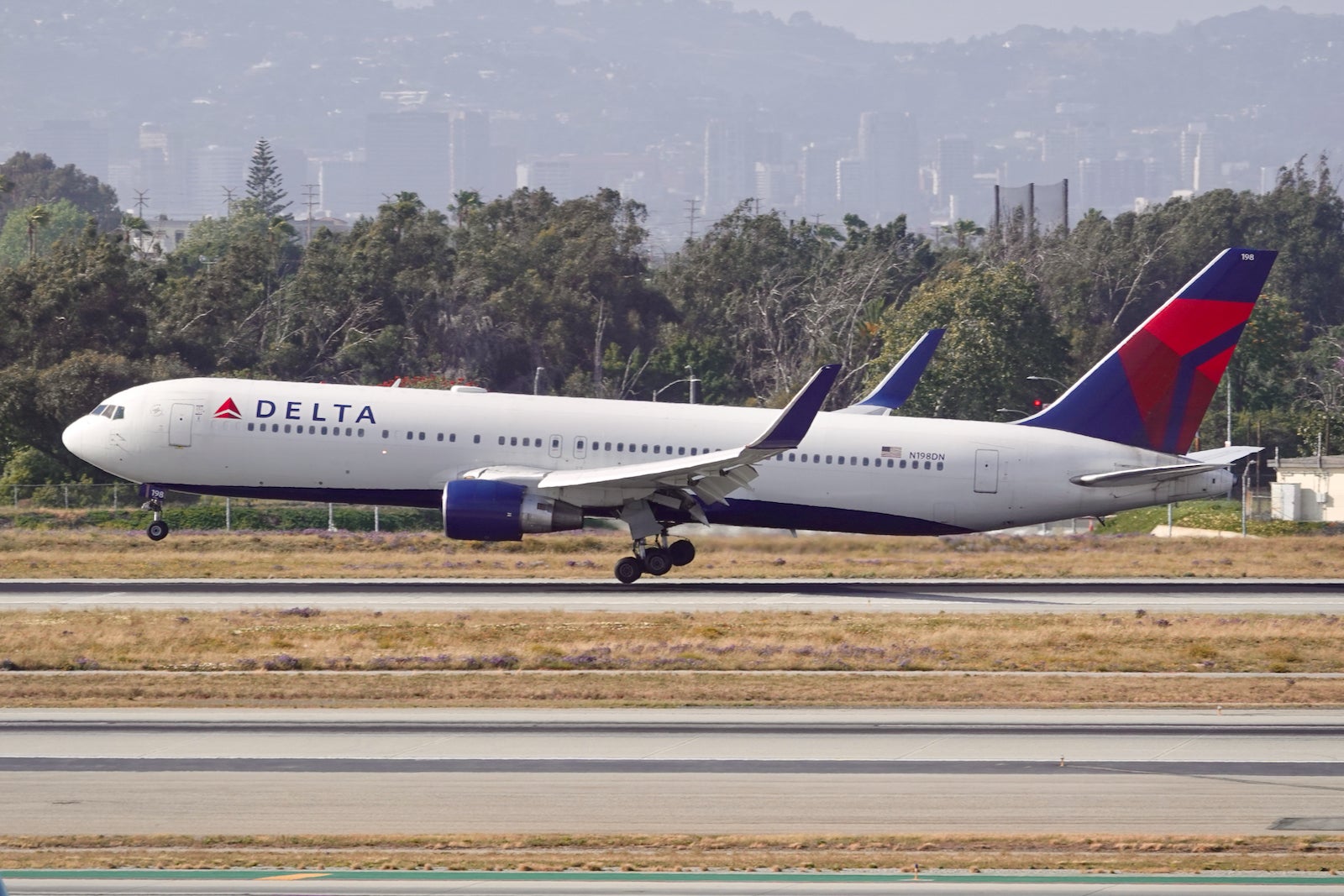 Delta's "keep climbing" motto may now apply to the price of some SkyMiles awards.
It appears that without notice, Delta Air Lines increased the price of its SkyTeam partner awards to match its own flights, as first reported by Thrifty Traveler. While this could be a technical or similar short-lived error, this follows a 2021 increase in partner award prices and the airline's decision to axe partner sweet spots earlier this year. And without a published award chart, Delta has positioned itself to not be tethered to any set pricing model.
That includes flights on popular Delta partners like Air France/KLM, Korean Air and Virgin Atlantic.
This means partner awards that may have cost 120,000 Delta SkyMiles to fly in business class are now going for as much as 330,000 miles one way. Coach fares on trips to Europe that were as low as 35,000 miles now cost 65,000 one-way. That would mean a pretty substantial devaluation if this pricing sticks around. TPG reached out to Delta for comment, but hadn't heard back by publication.
Here's what you need to know about this potential Delta SkyMiles devaluation.
SkyTeam award prices match Delta's own flights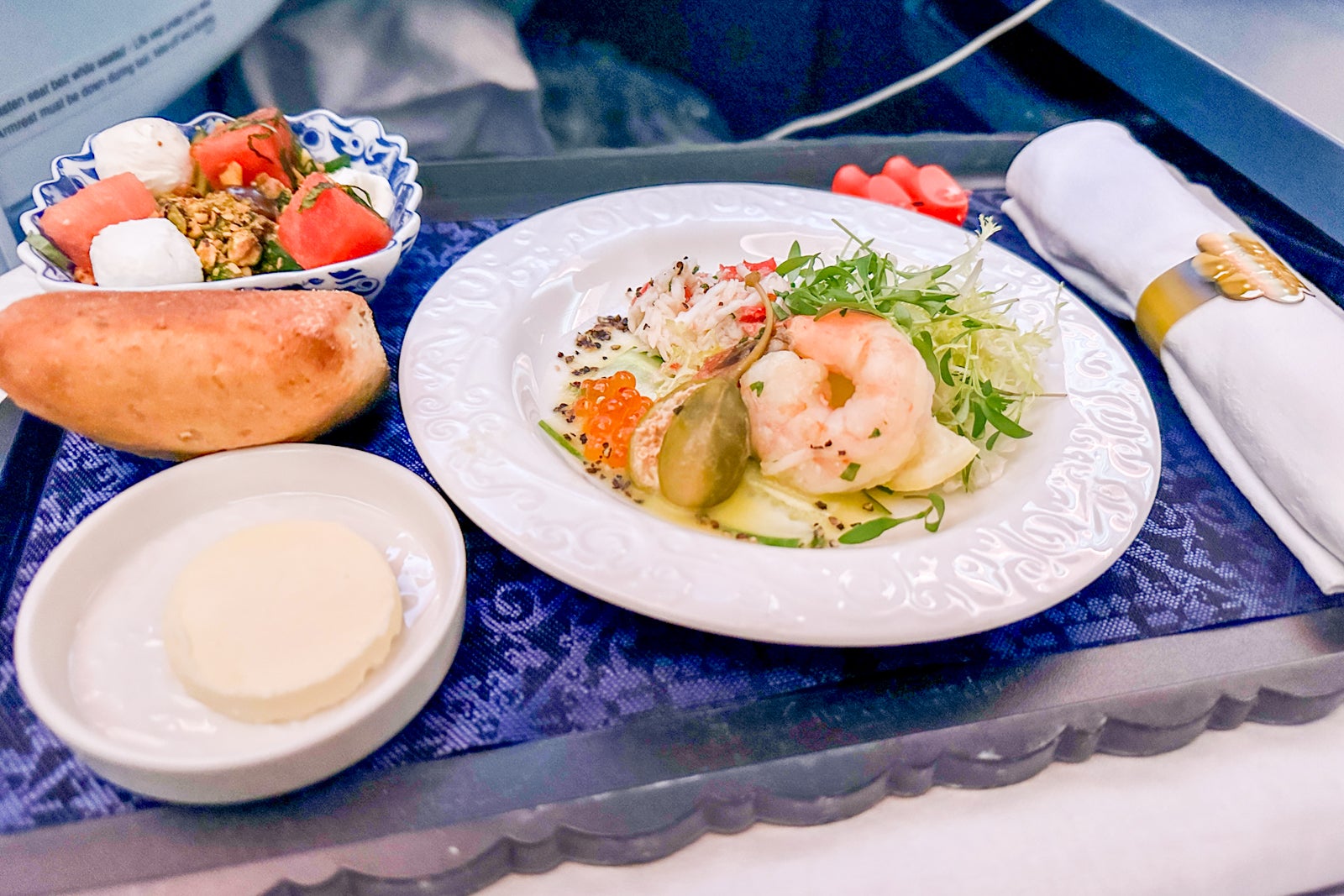 For several years, Delta has used a dynamic pricing model on its flights, which means that the award prices fluctuate, just as cash prices do. However, a bright spot was that SkyTeam award prices were more stable, resembling the airline's since-retired award charts.
Right now, however, SkyTeam partners are pricing roughly in line with flights on Delta's own-operated flights.
Let's look at a KLM-operated flight from Chicago's O'Hare International Airport (ORD) to Amsterdam Airport Schiphol (AMS).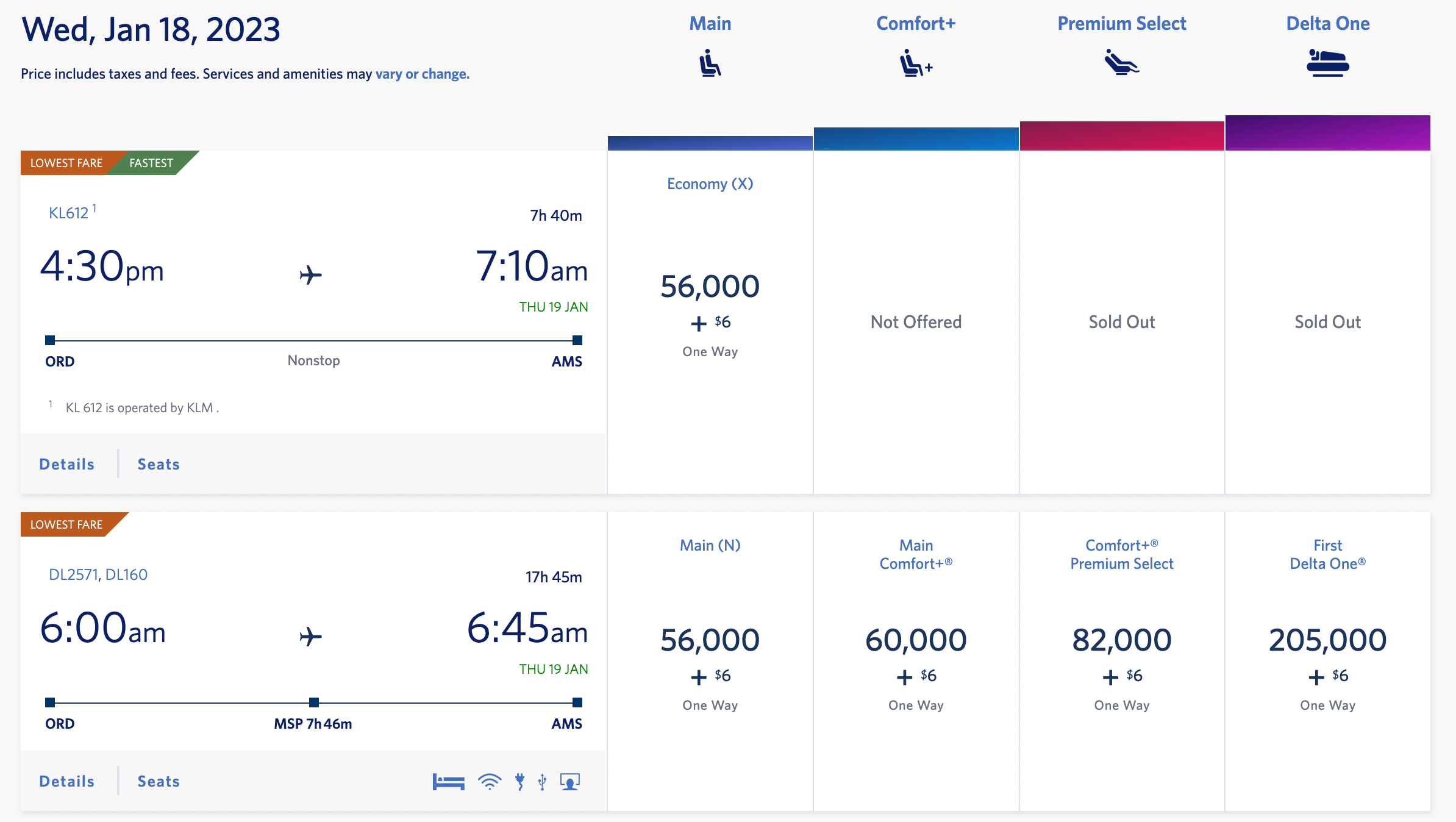 Before this seeming devaluation, this flight would have likely cost 35,000 SkyMiles in economy. Now, however, the flight is priced at 56,000 SkyMiles. Incidentally, that is the same price as the least expensive Delta flight connecting through Minneapolis-St. Paul International Airport (MSP).
The same holds on soon-to-be SkyTeam member Virgin Atlantic flights.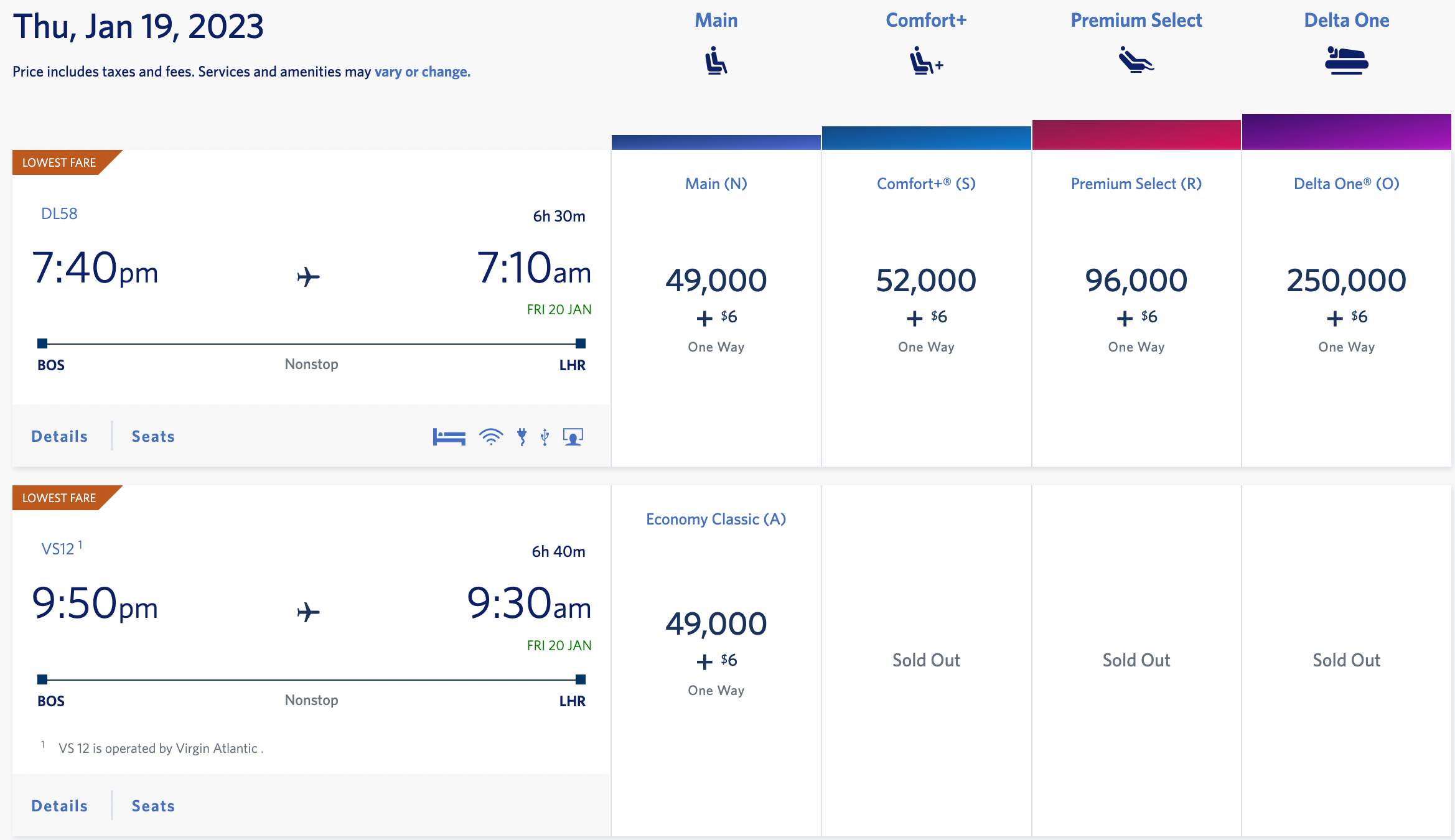 The Virgin Atlantic flight from Boston Logan International Airport (BOS) to London's Heathrow Airport (LHR) prices at the same rate as Delta's own flight.
Take a look at the popular New York to London route. The pricing is pretty shocking, both for Delta and for Virgin Atlantic-operated flights.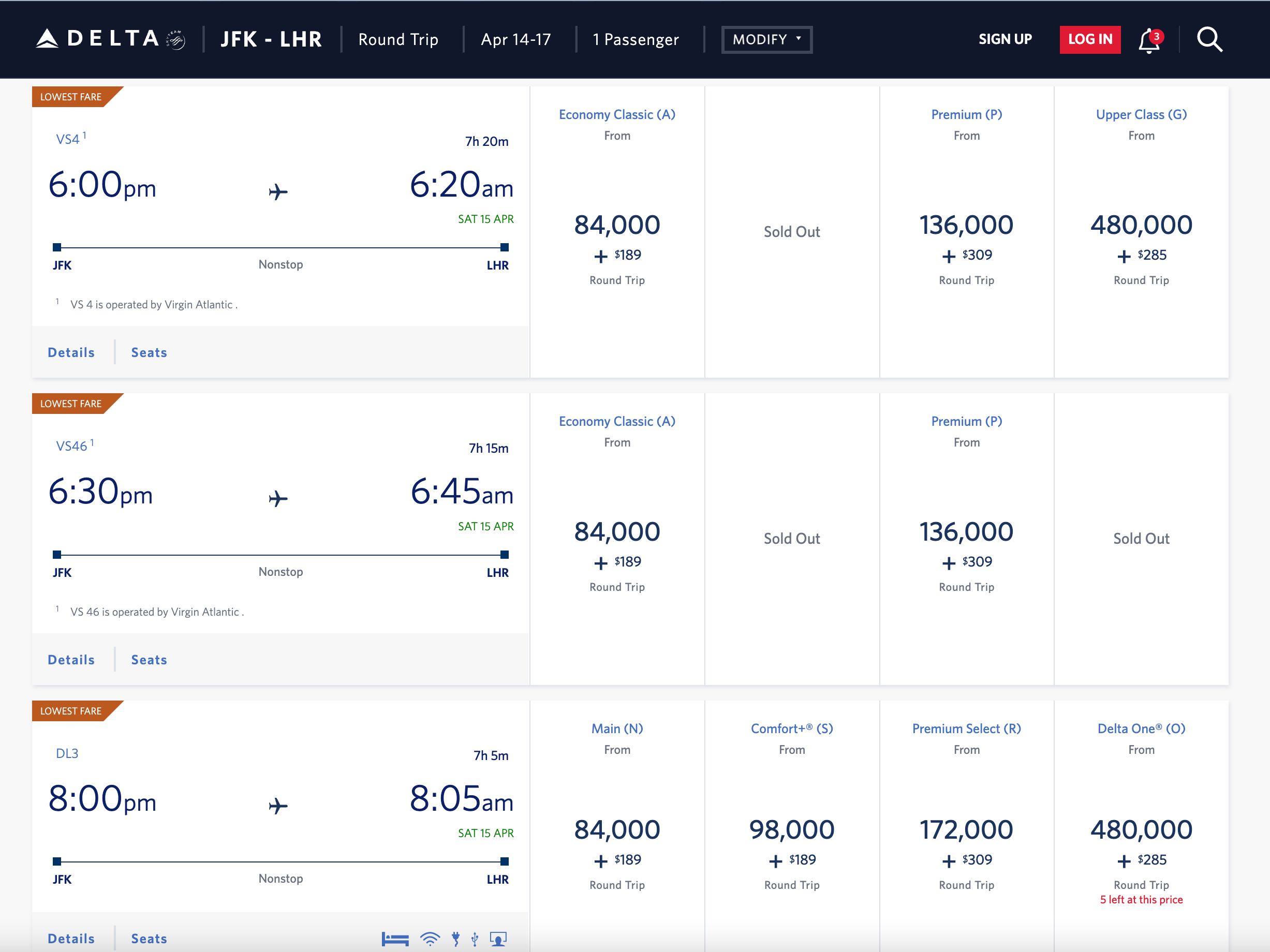 In all these cases, Delta flights are now pricing the same as partner-operated flights.
SkyTeam cities without Delta service
Notably, the award rates we checked remain unchanged on flights that don't have Delta service and are only operated by a partner airline.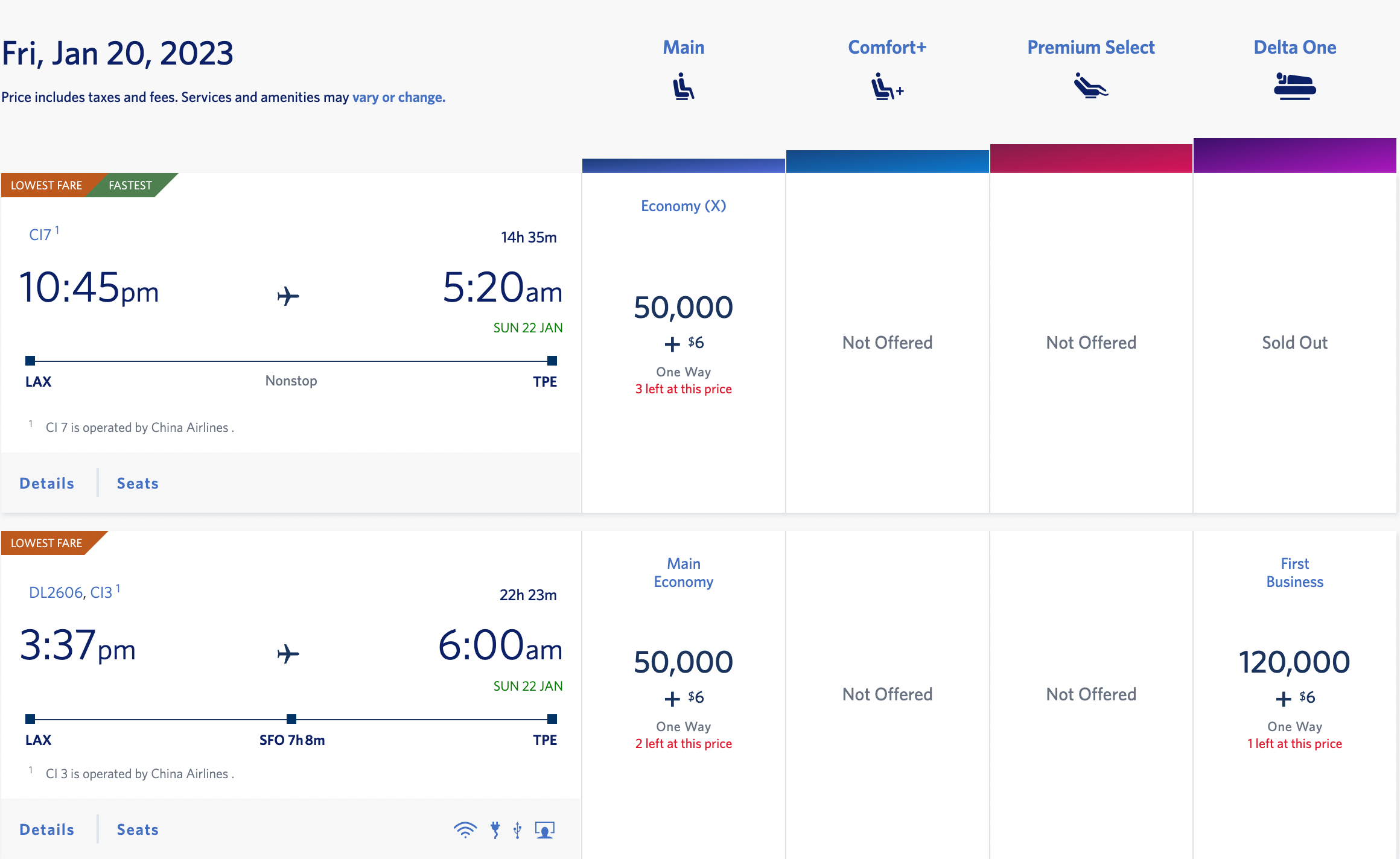 For example, Delta doesn't fly to Taipei's Taoyuan International Airport (TPE), so the award prices on China Airlines flights from the United States remain the same as they have been.
Bottom line
In our test searches, Delta Air Lines is pricing SkyTeam partner-operated awards at the same less-than-ideal award prices as on its own flights.
On the bright side, assuming this is all intentional when Delta runs SkyMiles sales, there's a possibility that partner award prices will drop, but that's mere speculation at this point.
TPG has reached out to Delta for comment. For now, it's looking like SkyMiles are worth less than before for those who liked to redeem them to fly partner airlines.