Creative Tricks to Dress for Erratic Fall Weather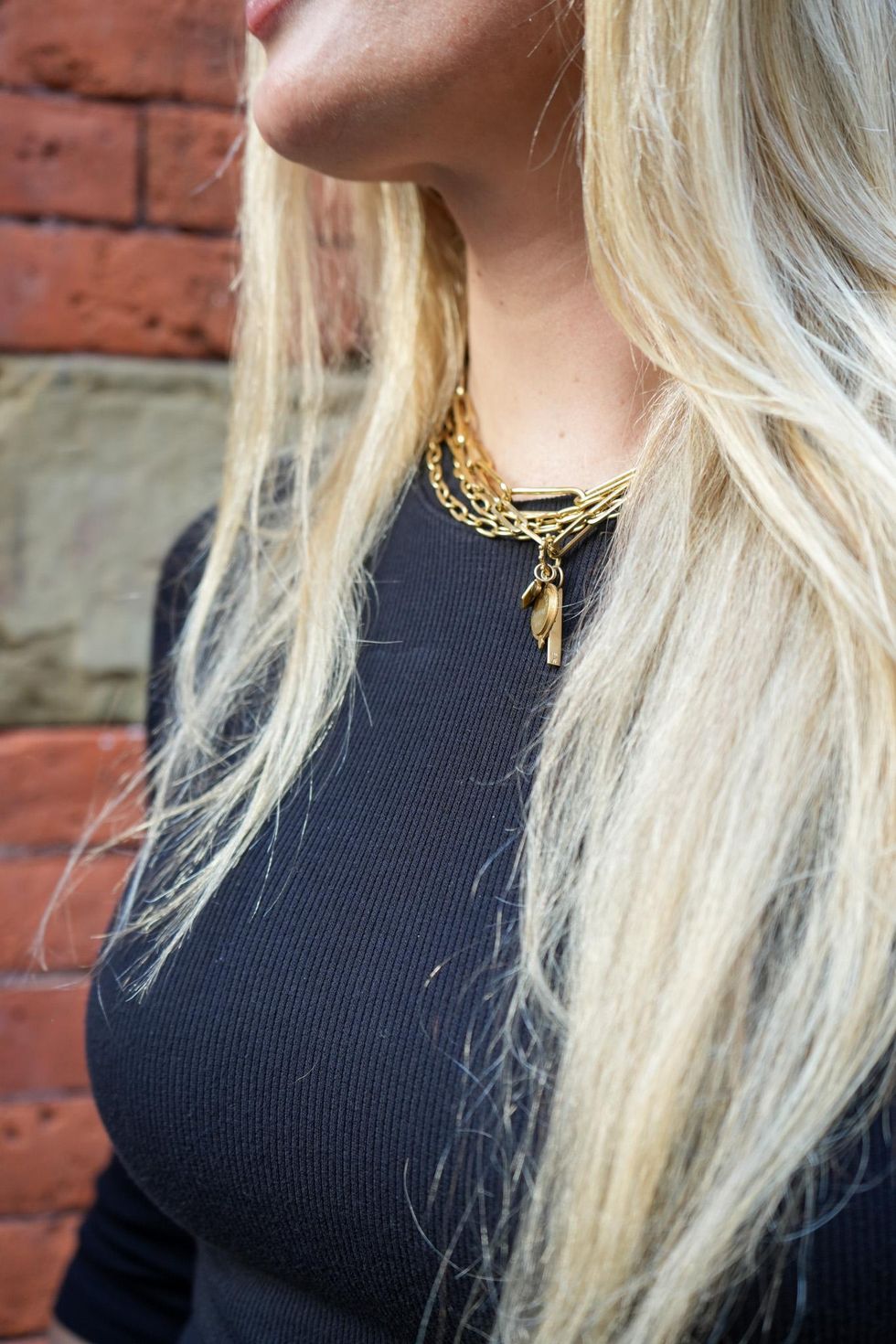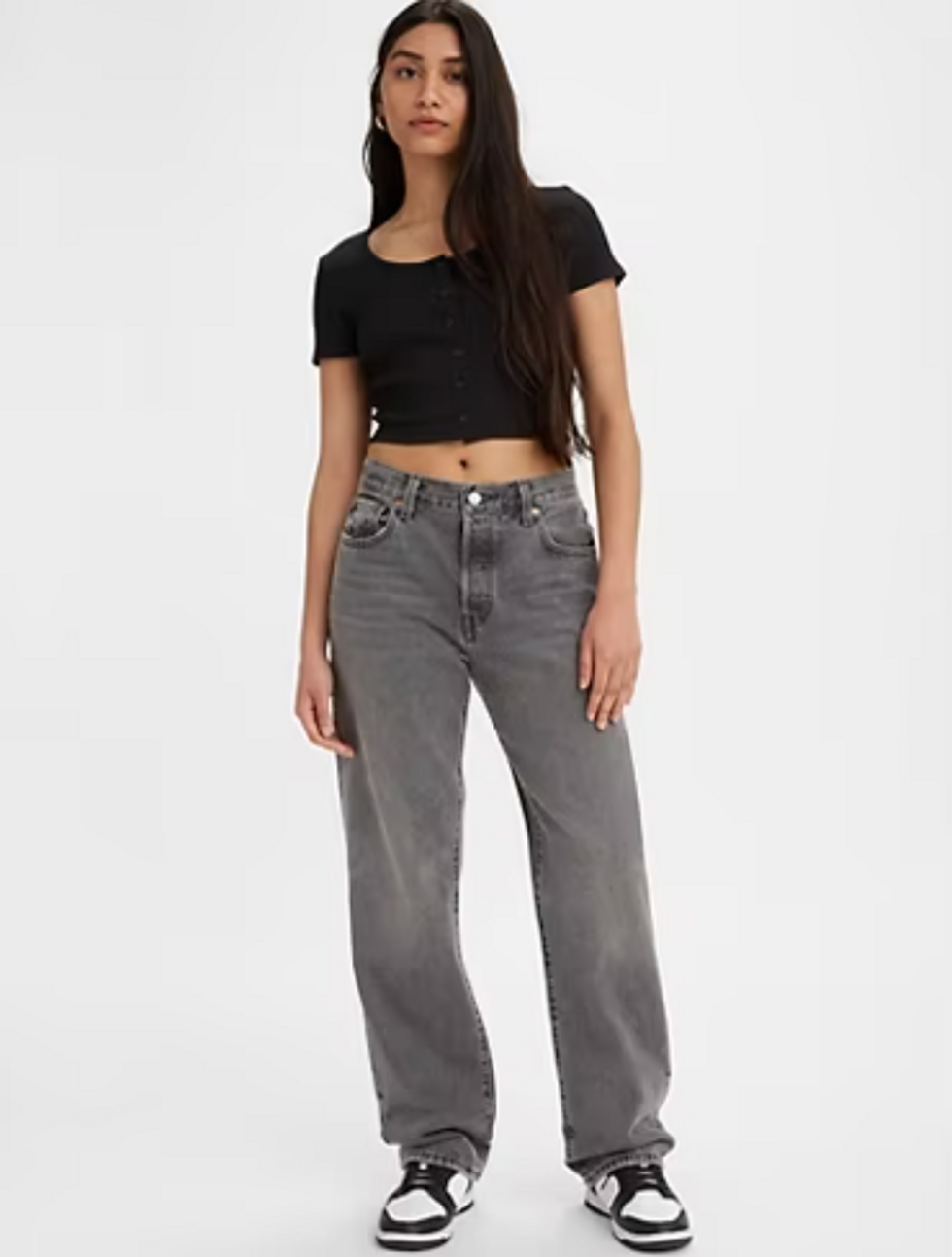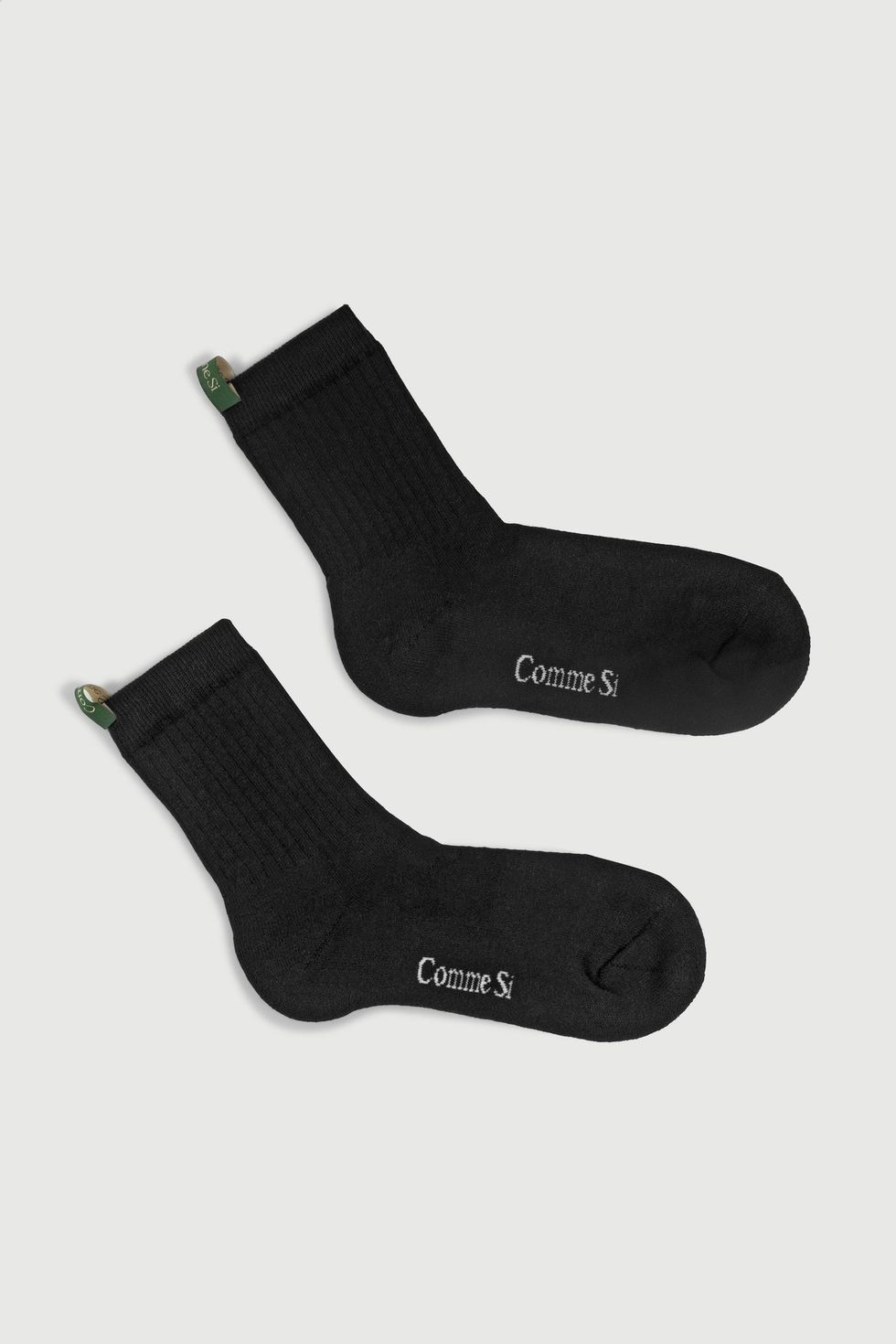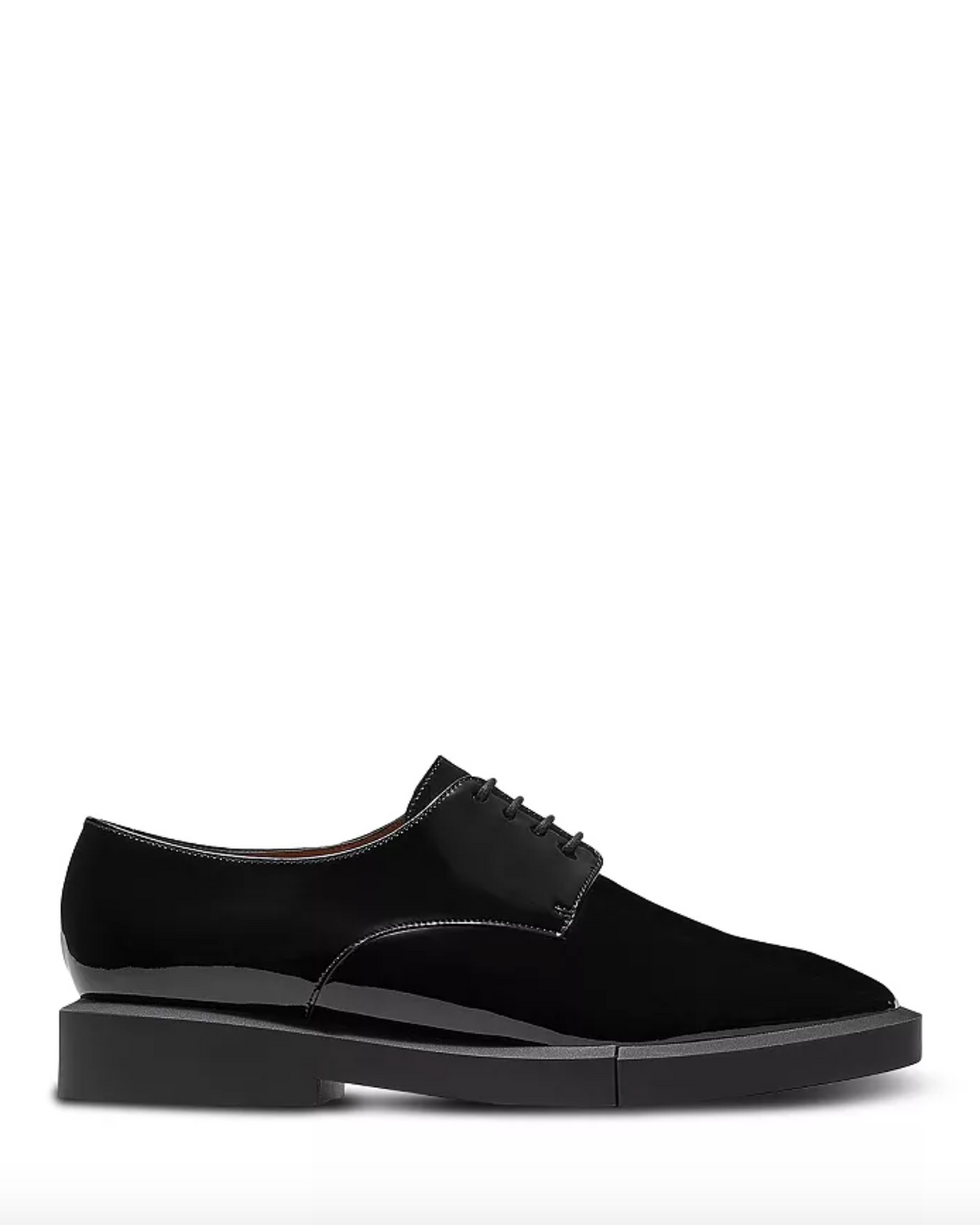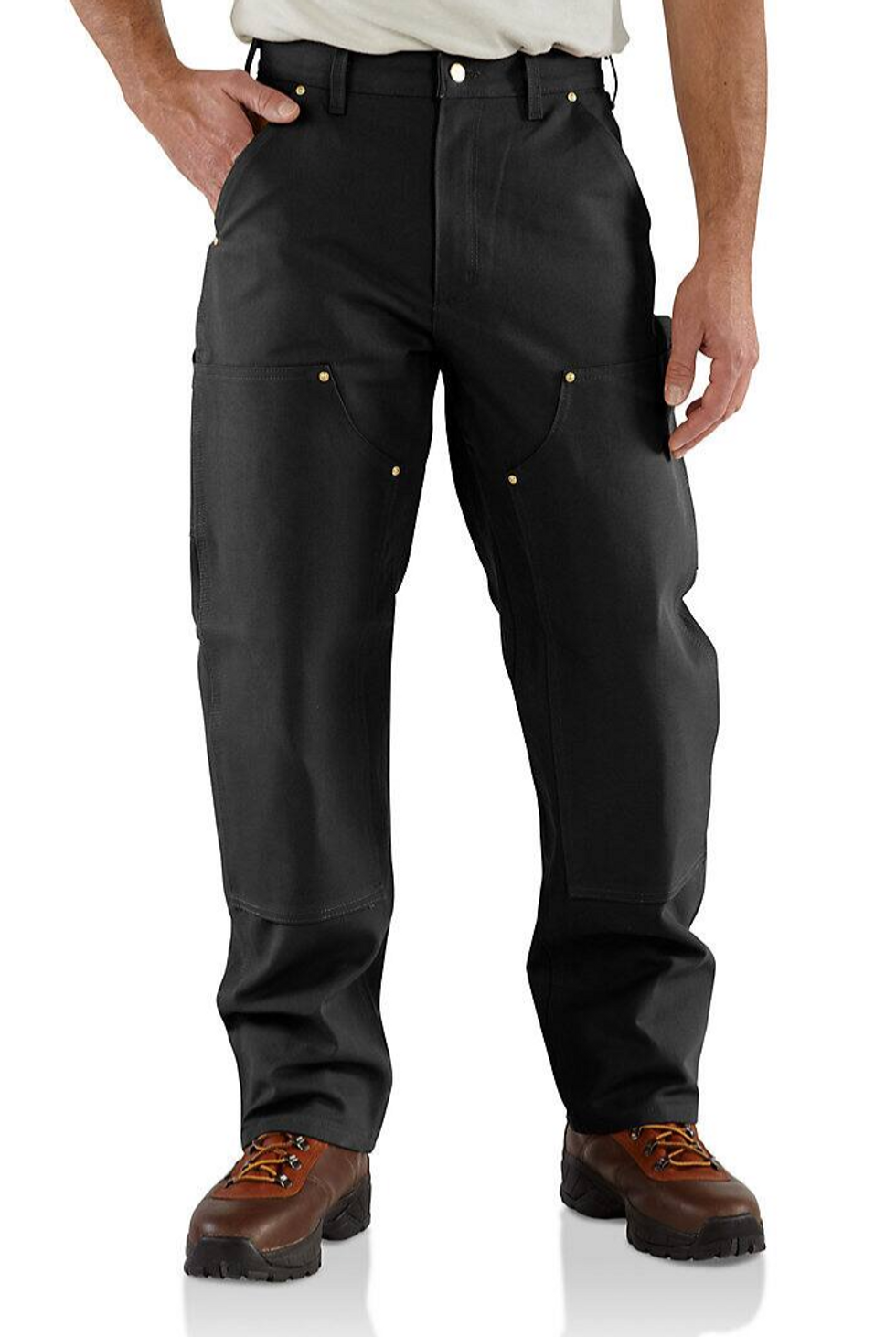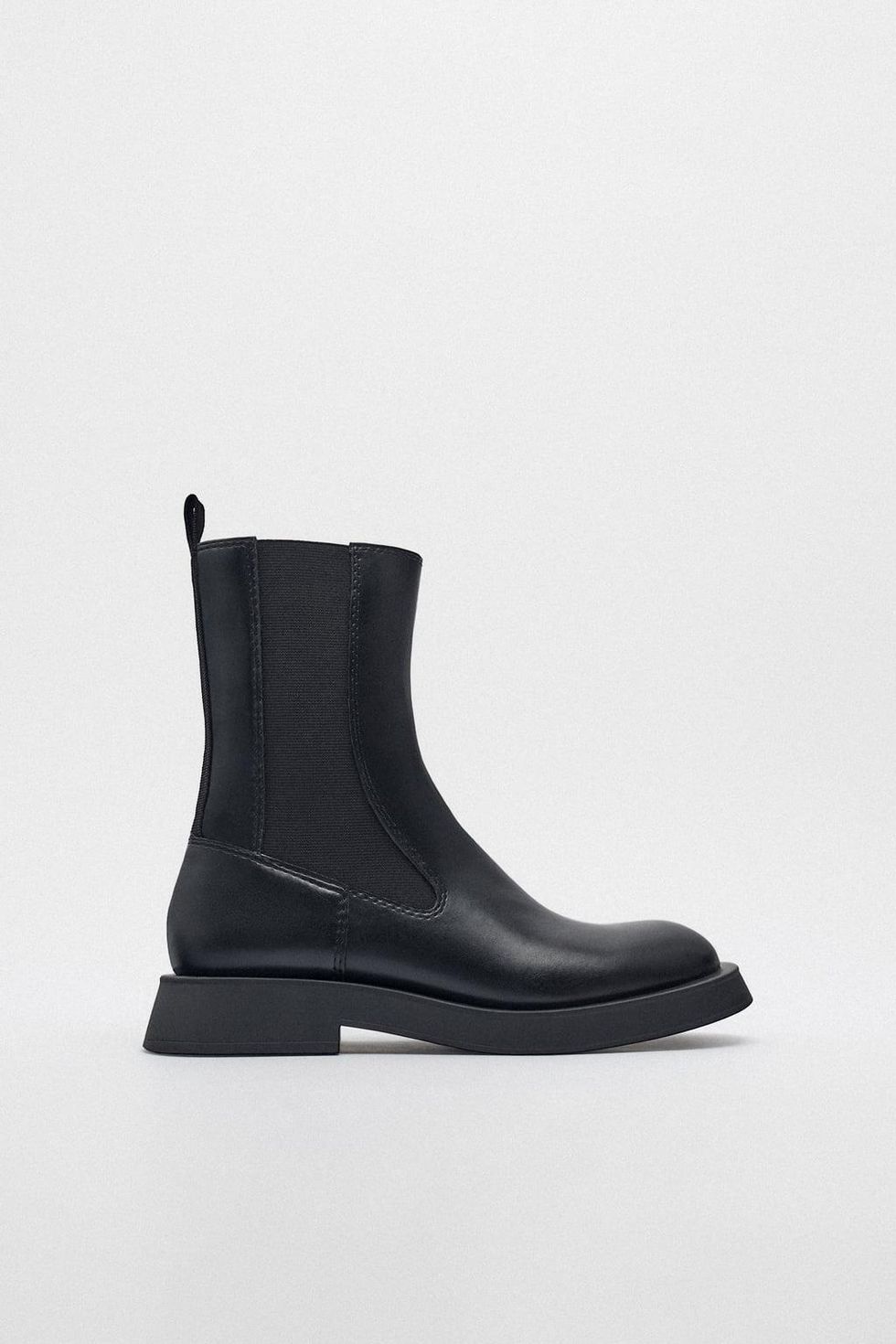 Working in a creative field, our office attire has no semblance of a corporate dress code. In fact, the more adventurous the better. In our Office Fit Check series, our staffers break down how their outfits came together for a day at work, taking into consideration everything from the weather to busy schedules to current sartorial obsessions.
New York's erratic fall weather continues, leaving its inhabitants at a bit of a sartorial deficit. So when it comes to their office-wear, our editors are getting a bit creative. This November, they're implementing crafty styling tricks to stay comfortable despite the fluctuating temperatures. Their arsenal of tools ranges from Uniqlo HEATTECH to layering with Skims loungewear to clashing seasonal garb. Continue to discover their best looks from this week in the office.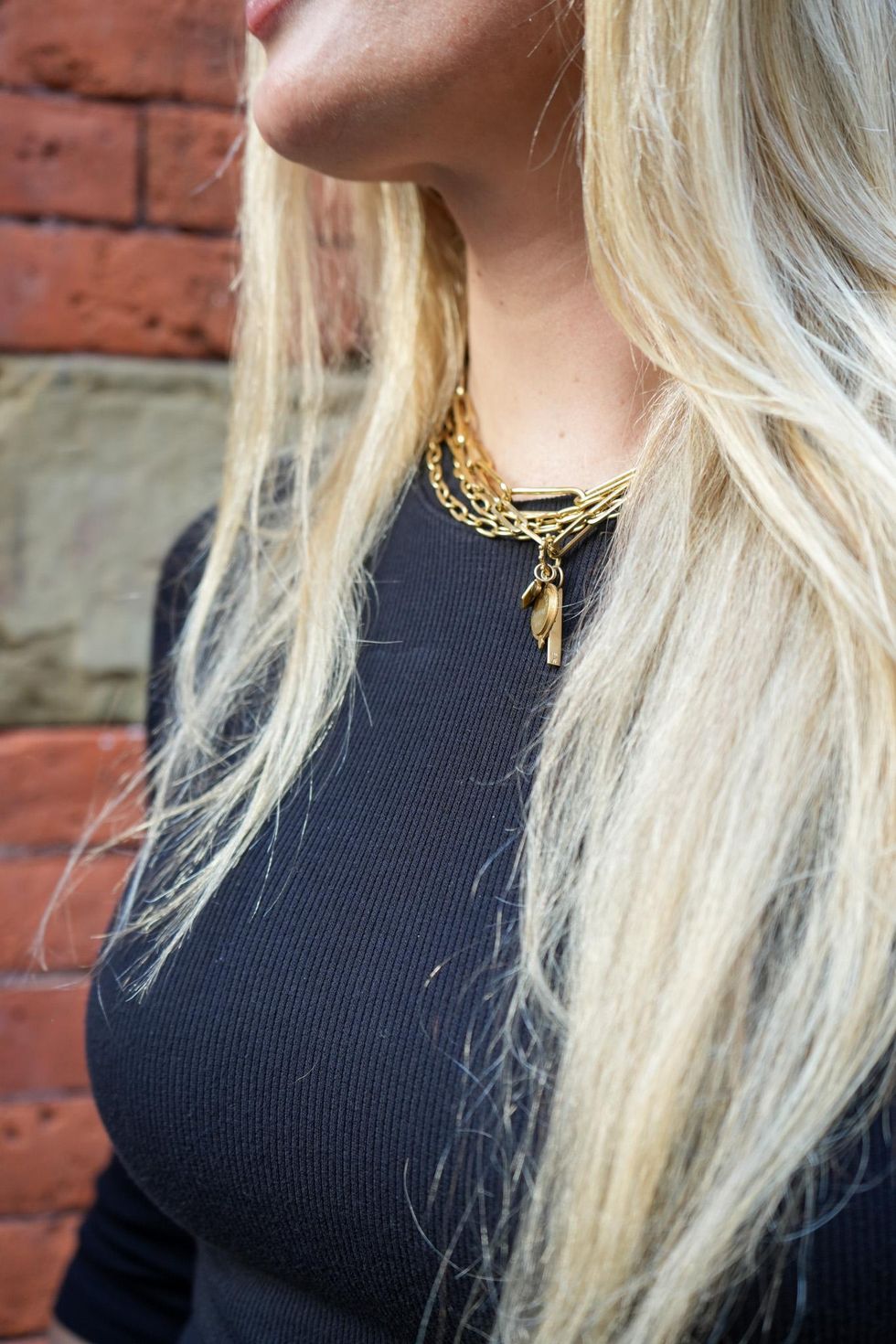 This very casual look speaks volumes to the transformational power of beautiful accessories. It was a really gloomy and rainy morning that day, so I layered on lots of gold jewelry with these easy-to-wear, vintage black Levi's in a looser '90s cut and the best—and I mean best—black ribbed HEATTECH shirt from Uniqlo. For the feet, well, nothing will ever replace my trusty Dr. Martens when it's nasty out and I need to run around NYC. They're comfortable and just get better with age (like me, obvs).
HEATTECH Seamless Ribbed Crewneck Long Sleeve T-shirt
501 '90s Original Women's Jeans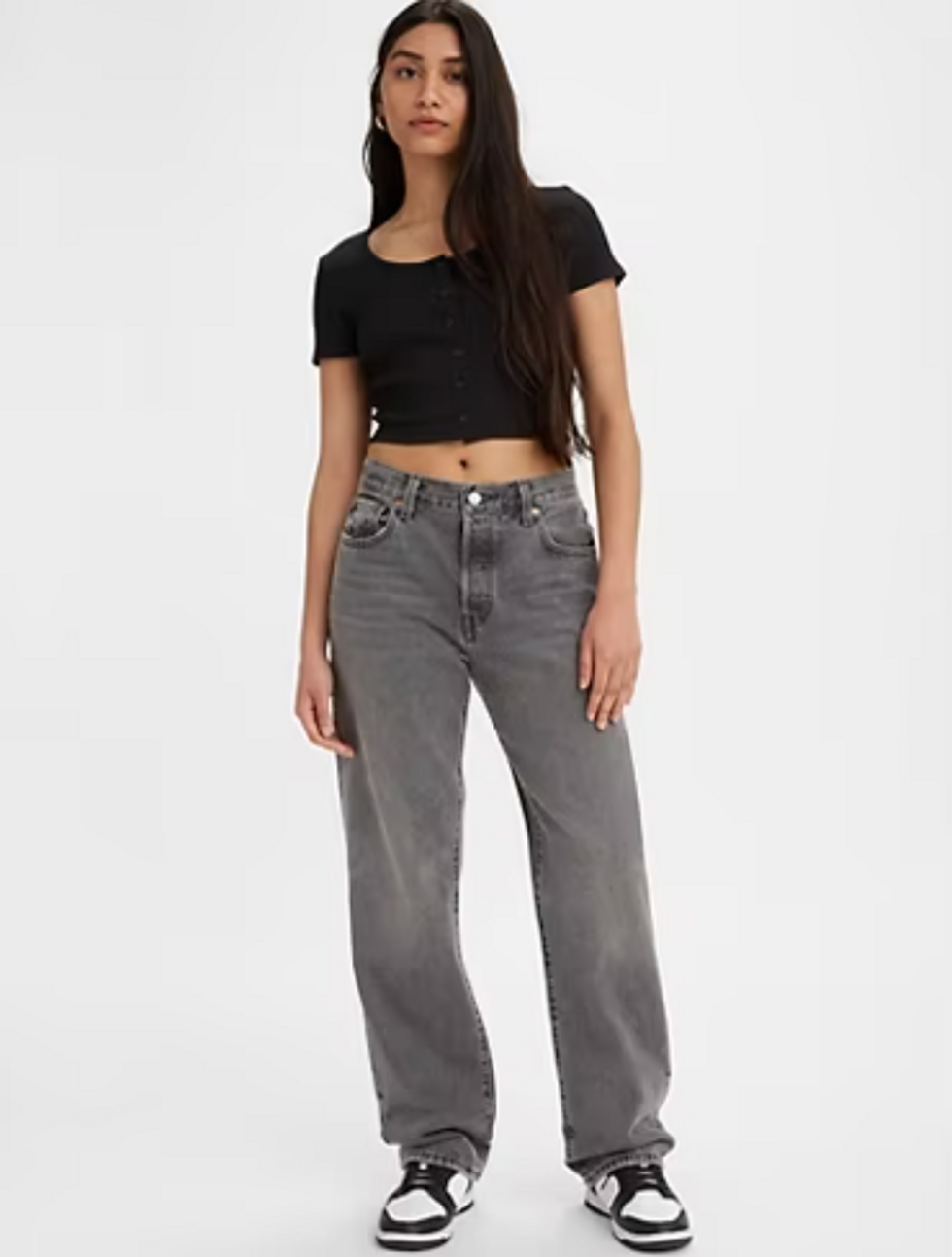 1460 Pascal Max Leather Platform Boots
Wholeness Petite Champleve Medallion
Date 18k White Gold White Roman Dial Vintage Mens Watch
Love Bracelet
Biannually, I really struggle to perform the seasonal wardrobe switch because of outfits like this. A white eyelet skirt theoretically should join the rest of my summer clothes beneath my bed come October, but thanks to some creative styling tricks, it doesn't have to. I've always been obsessed with pairing navy and black together, but this season I'm enjoying the combination set against stark white, as well, thanks to runway looks like these. The navy wool sweater (Theory that has stayed in my rotation since, I kid you not, senior year of high school) and black Clergerie flats contrast the lightweight skirt in the perfect way. (The latter I've been pairing with a pair of black trouser socks and am loving the effect.
The day was a gloomy one and I had to hop around to a few press appointments so I selected what is probably my favorite piece of outerwear this fall season. I scored this Prada bomber jacket on The RealReal this August and sat patiently waiting for crisp fall weather to make its sartorial debut.
Logo-plaque Zip-front Jacket
Turtleneck Sweater in Regal Wool
Silk Cotton Eyelet Asymmetric Balloon Skirt
The Everyday Sock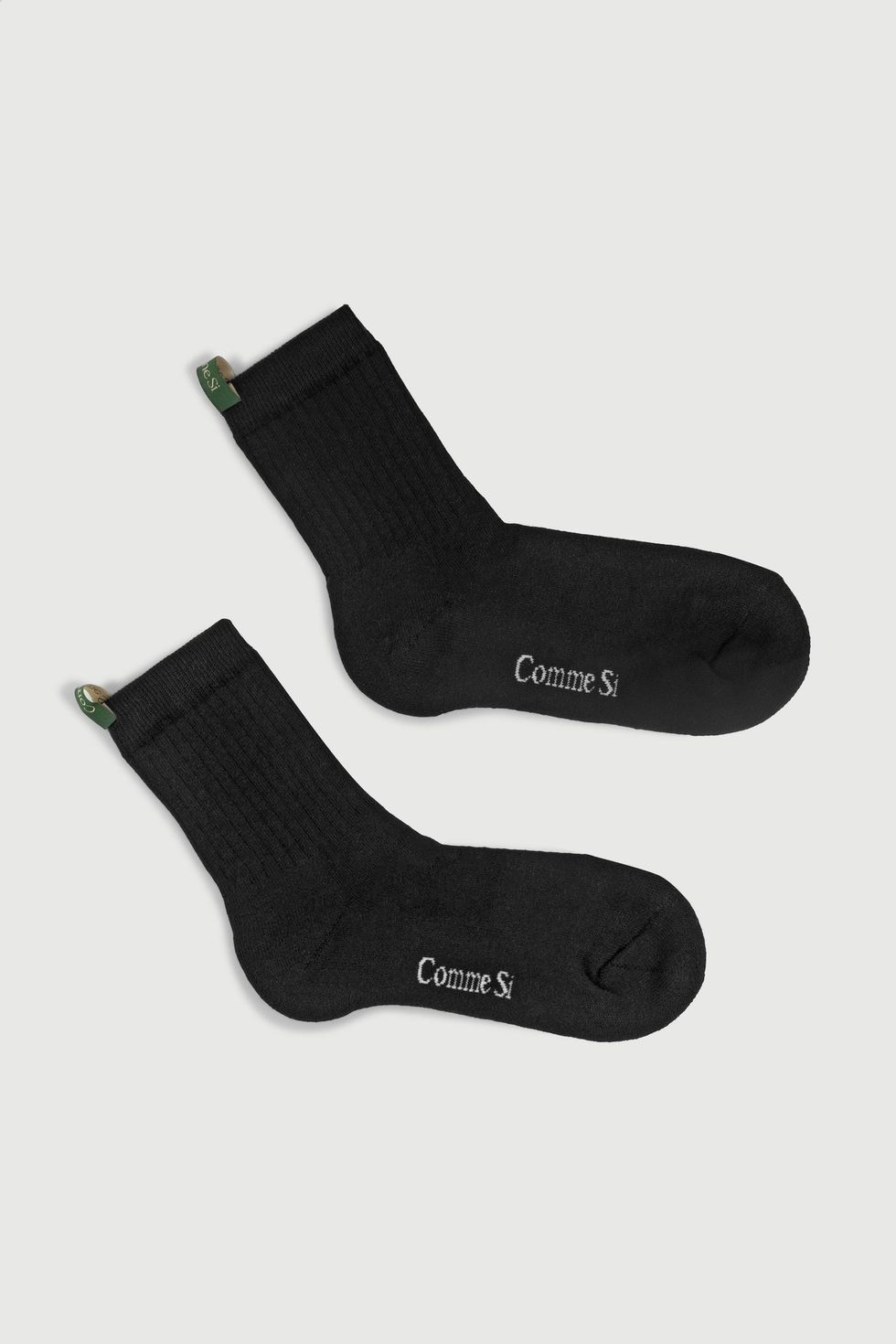 Opale Derbies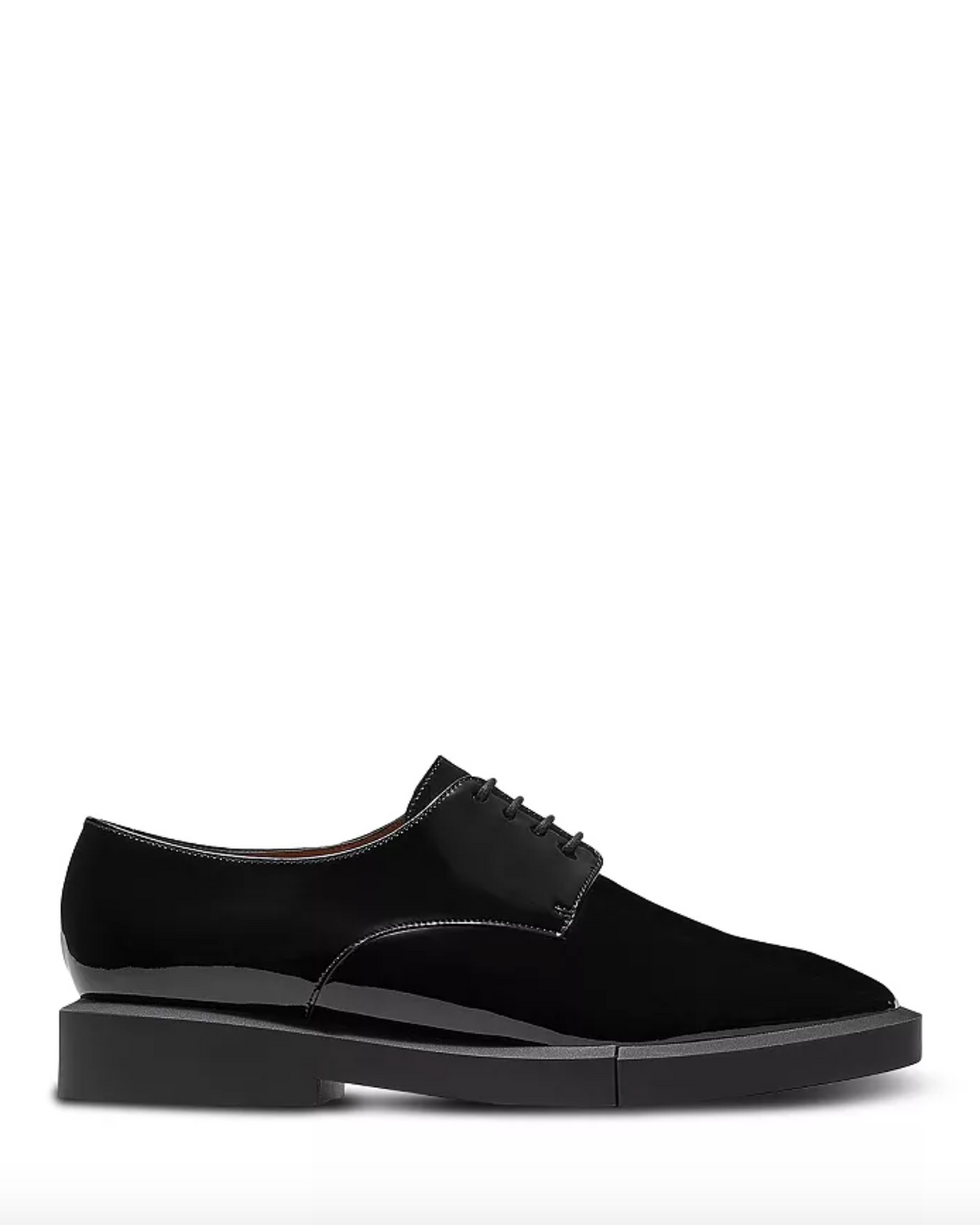 Baroque Pearl Ovate Earrings
If I had to define my style in three words (like the ever so timely personal style defining trend on TikTok), it would be "vintage," "streetwear," and "unexpected." I build an outfit by mixing opposites: feminine and masculine or vintage workwear, streetwear, and designer. Today, I'm wearing men's Carhartt Double Knee work pants for a little structure. I paired them with a vintage Dior button down with incredible statement sleeves that I bought on a corner in Fort Greene for only $40. The expert tailoring elevates the workwear. For the streetwear component, I'm wearing the sold-out-in-minutes Los Angeles brand Braindead x Vans slip-on sneaker. To tie it all together, I anchored the look with a Skims tank with a neckline detail that elevates the classic tank.
Each piece is classic with a wink of irony, which is ideal when piecing together an outfit. I love an "if you know, you know" clothing piece, and that's exactly what this look is composed of.
Vintage 90's Christian Dior Monsieur Micro Stripe Shirt
Loose Fit Firm Duck Double-Front Utility Work Pant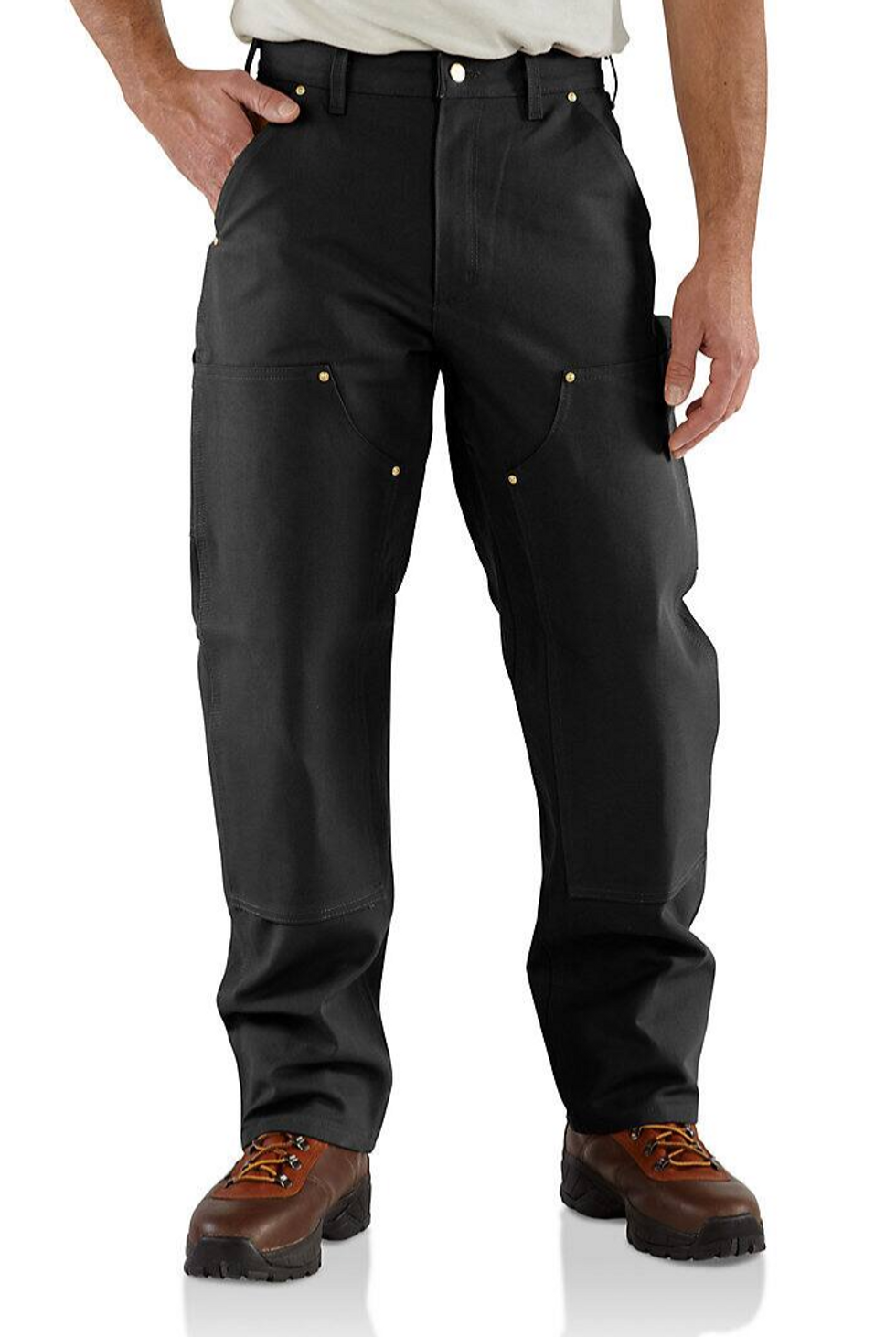 Soft Lounge Cut Out Tank
Brain Dead X Vans OG Slip-On
Yes, this is the infamous and viral Skims lounge dress. And yes, it is worth it. There are few items that pair that cozy feeling with a put-together look and this dress is one of them. The airy fabric gives the look an inherent effortlessness. Plus, it's so versatile. You can wear it on a plane, you can wear it on a train! No, but seriously—you can style it with black combat boots and a baseball cap for a casual workday, like I did, or you could pair it with kitten heels and statement earrings for an event or evening drinks.
Soft Lounge Long Slip Dress
Lapel Neck Double Breasted Trench Coat in Olive
The Baseball Cap
Flat Chelsea Ankle Boots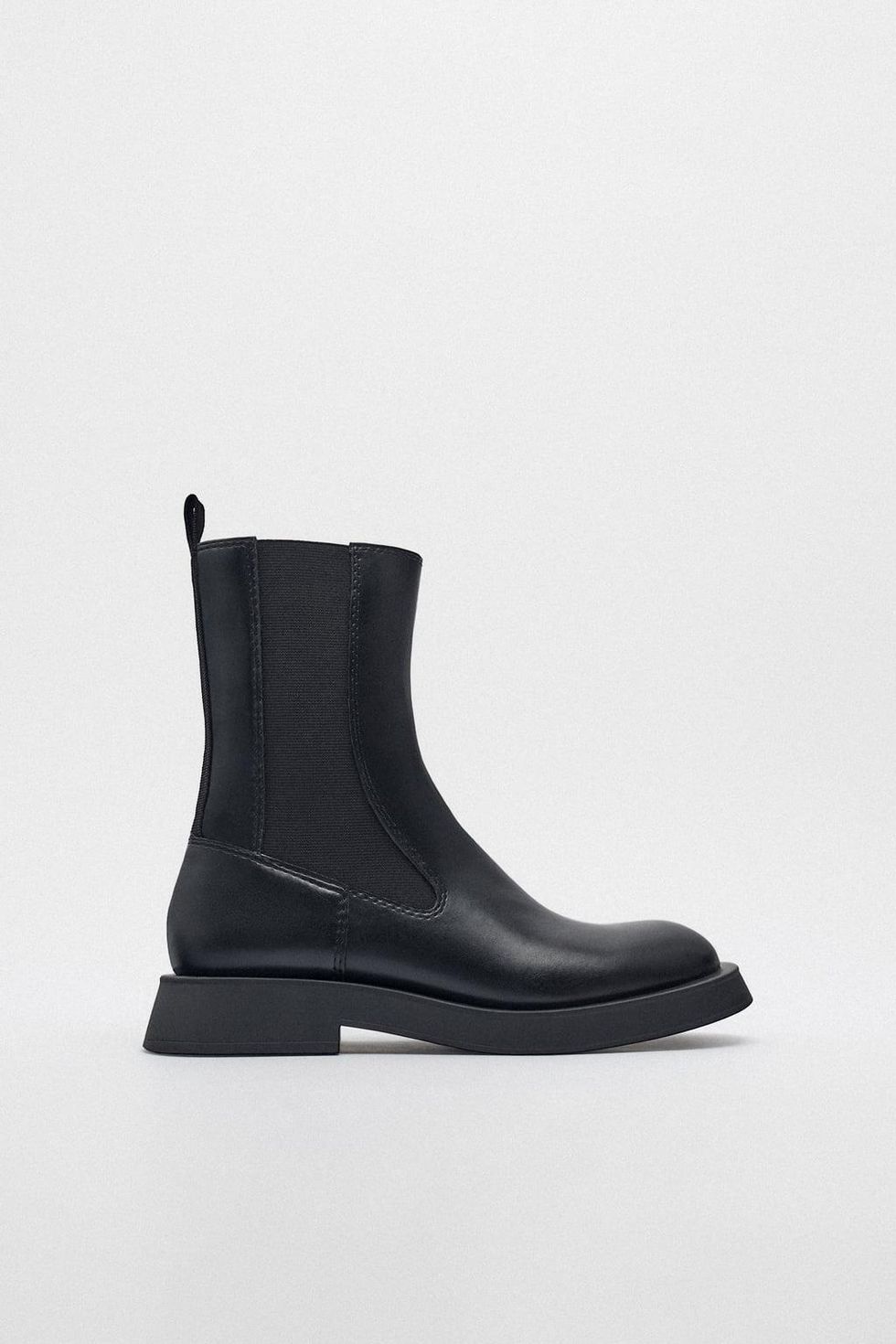 Want more stories like this?
Your Holiday Style Essentials, Sorted
Coveteur Staffers on the Travel Essentials They Swear By
How Coveteur Editors Styled Themselves Through the Last of the Transitional Weather