Coffee Break: HydraTherapy Wet Skin Moisturizer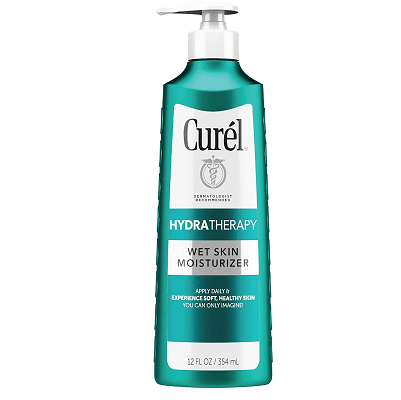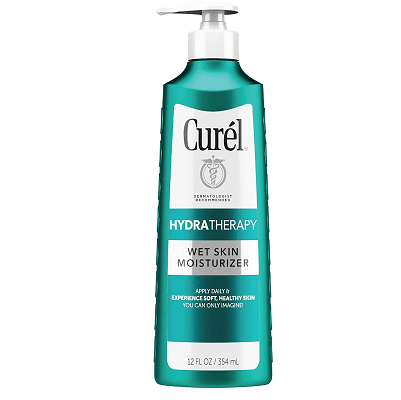 I've seen a lot of reader discussions recently about dry skin in the winter — and this is one of the easiest ways I've found to add a lot of extra moisture, quickly: in shower lotions. I've bought both the Curél one pictured, as well as the Nivea version — they're the fastest way to lotion your entire body, in my experience.
(I tend to turn off the shower and then apply the lotion before toweling off, but that's me.)
It really makes a huge difference! I did my son's back recently and it was still extra moisturized a full 24 hours later. It isn't sticky, it doesn't smell, and it absorbs very quickly. I haven't noticed any extra residue or slipperiness in my shower, either. I would recommend it to anyone looking for dry skin help in the winter!
The pictured one is $10.44 at Amazon and other drugstores. If you're looking for something
We are a participant in the Amazon Services LLC Associates Program, an affiliate advertising program designed to provide a means for us to earn fees by linking to Amazon.com and affiliated sites.
This post contains affiliate links and Corporette® may earn commissions for purchases made through links in this post. For more details see here. Thank you so much for your support!
Workwear sales of note for 12.5.22: (Our favorites are in bold!)
Gift Ideas for Men:
American Giant – Readers have always recommended their hoodies (Kat's husband loves his and the tees are nice also).
Lululemon: Their pants are big sellers for men!
Ugg – Kat's husband loves this hoodie.
The post Coffee Break: HydraTherapy Wet Skin Moisturizer appeared first on Corporette.com.