American preps overhauled award charts, says goodbye to saver redemptions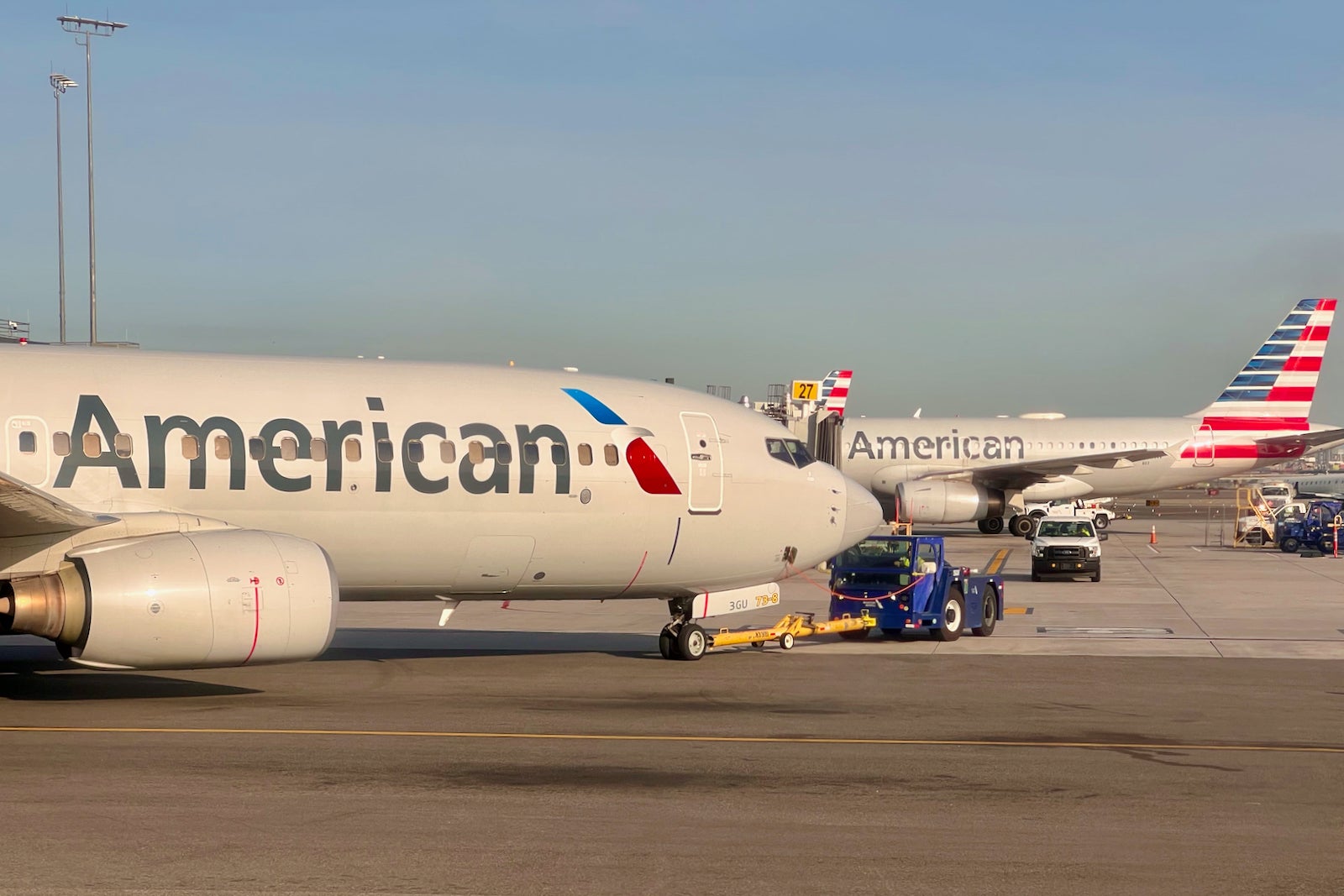 As the saying goes: All good things must come to an end.
For long-time American Airlines AAdvantage members, next year may bring a big, albeit unwelcome, change to how you redeem miles with the program.
That's because the Fort Worth-based carrier is preparing to overhaul its award charts — and not necessarily in a positive direction.
As part of the airline's revamped AAdvantage program announced on Thursday, American shared that it'll exclusively offer "fully dynamic mileage awards" next year with the introduction of "a new, simplified award chart" for travel on American.
That's not too much detail to work with, but TPG spoke with Heather Samp, managing director of AAdvantage, to get some insight.
Goodbye to saver and anytime awards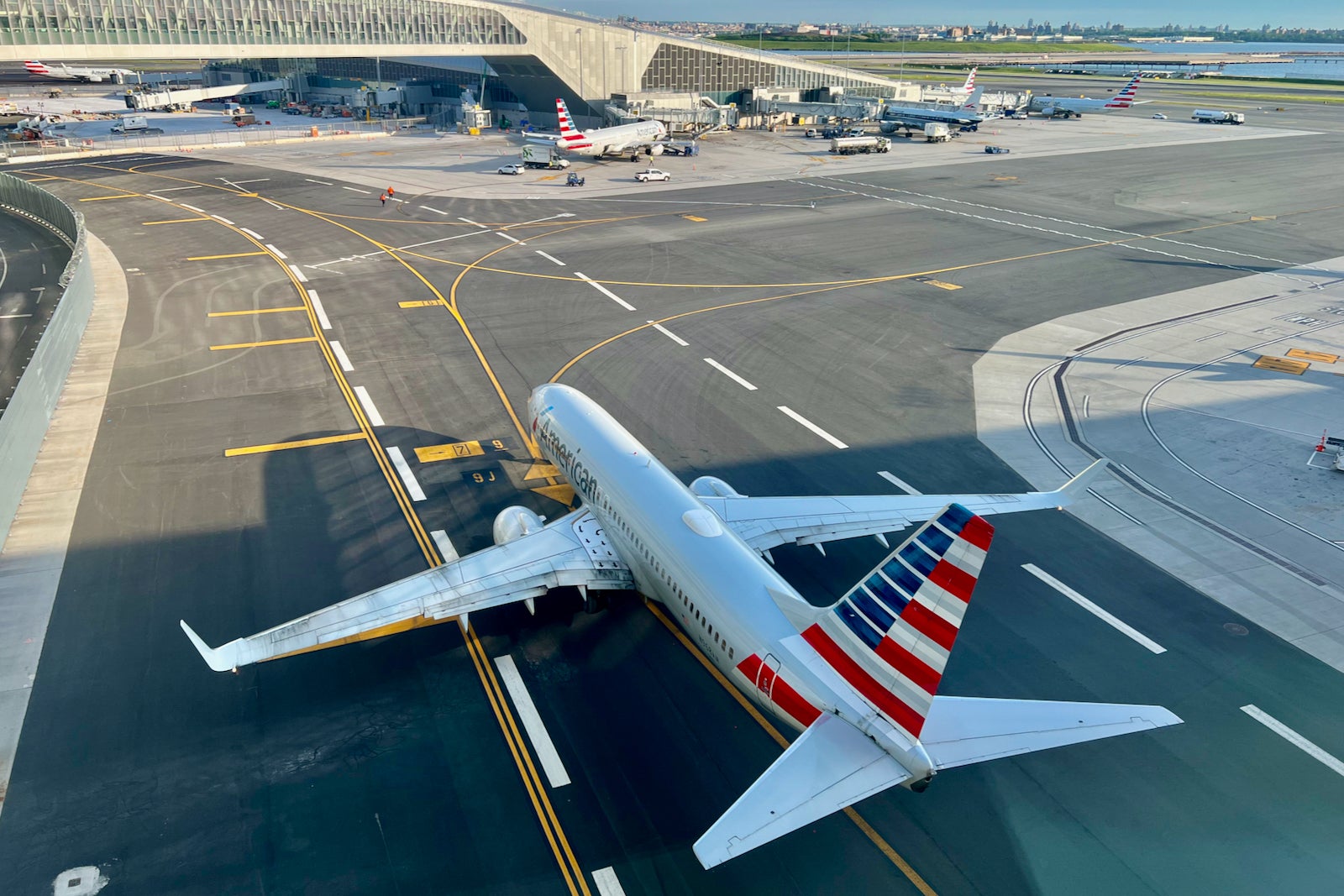 In perhaps the biggest devaluation yet, American will be eliminating MileSAAver and AAnytime awards at some point next year. The timing is still up in the air, but Samp confirmed that "we are removing the static awards of MileSAAver and AAnytime."
These changes only apply to redemptions for flights operated by American. Once these awards are sunsetted, American will go all-in on its Web Special fares, which offer dynamically priced redemptions that vary based on demand, seasonality and other factors.
American first introduced Web Specials back in 2018 as a way to offer pricing that was lower than the MileSAAver level. Additionally, these awards don't require a special "saver" fare class (historically, "U" for business and "T" for economy).
Nowadays, Web Specials are not always priced lower than the MileSAAver award chart. In fact, if there's only AAnytime space, you may be able to book a Web Special for more than a MileSAAver award but less than an AAnytime award.
"Over the past years that we've had Web Specials in the market, the membership has really gravitated to those fares, which has created some really great pockets of value for the membership in terms of redemption," said Samp.
Web Specials can provide a great redemption value in some markets, but the shift to fully dynamic pricing is an ominous move that might lead to less valuable redemption rates down the line.
In fact, in recent years, American has quietly added more tiers of AAnytime awards that price some flights well above the published Level 2 thresholds.
Take for example a flight from New York to Tel Aviv. As of press time, American was selling a one-way business-class ticket on Dec. 23 for 300,000 miles, which represents a 145,000-mile increase over the published AAnytime Level 2 on the award chart.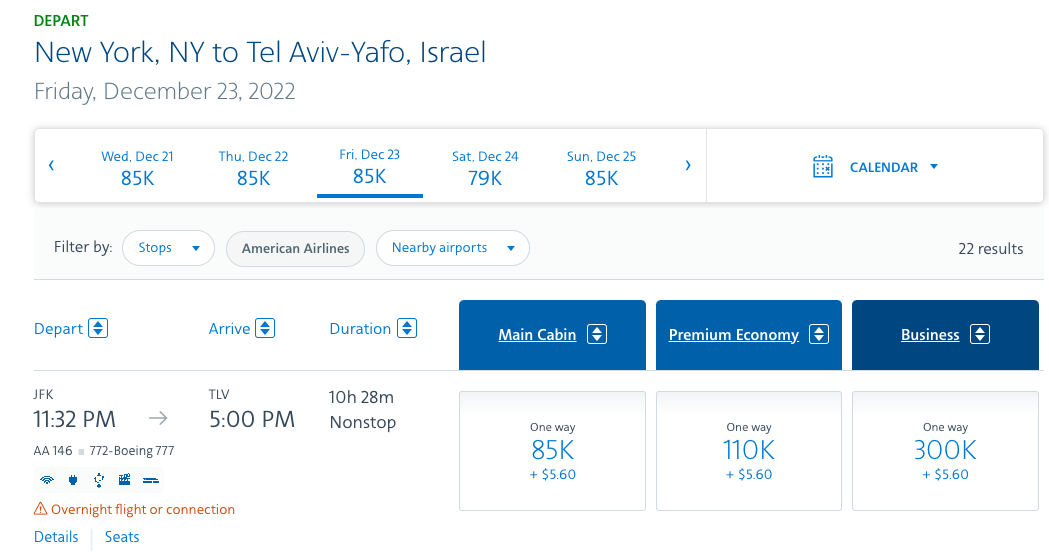 Though American will eliminate saver and anytime award rates, it will not remove award charts, a move that was popularized by Delta back in 2015 and followed by United in 2019.
Instead, the carrier will publish a "refreshed" award chart for travel on American at some point next year. What that looks like is anyone's guess, but Samp was especially careful to highlight that American is sticking to its word to not remove award charts.
"American said they're keeping award charts, and we are keeping award charts," Samp said. "We want to make sure that our members understand that when we say something related to the loyalty program, we're committed to it."
What American's new award chart might look like
As for what the new award chart might look like, the former president of the AAdvantage program, Rick Elieson, gave TPG some clues last year.
In July 2021, Elieson compared the next iteration of AA's award charts to a real estate website that shows how many people have purchased a property in a given area (and what they paid) and a ticker for how many people are looking at a specific property right now.
For American, that might materialize as a website where you enter your origin and destination, and the algorithm spits out a range of historical award prices, as well as what travelers are paying nowadays.
This is a concept that was popularized by Air Canada's relaunched Aeroplan program, which still publishes an award chart, but instead of offering fixed pricing, the chart lists price ranges for Air Canada-operated award flights. However, according to Air Canada, prices can still go beyond published ranges if you "travel in a high-demand period".
On the other hand, we could see the airline show published minimum prices for award tickets, similar to what Air France-KLM Flying Blue introduced earlier this month.
Samp wouldn't divulge any more details, aside from saying that "we are committed to keeping something out there for our members to see how much value they can get using their AAdvantage miles."
What's not changing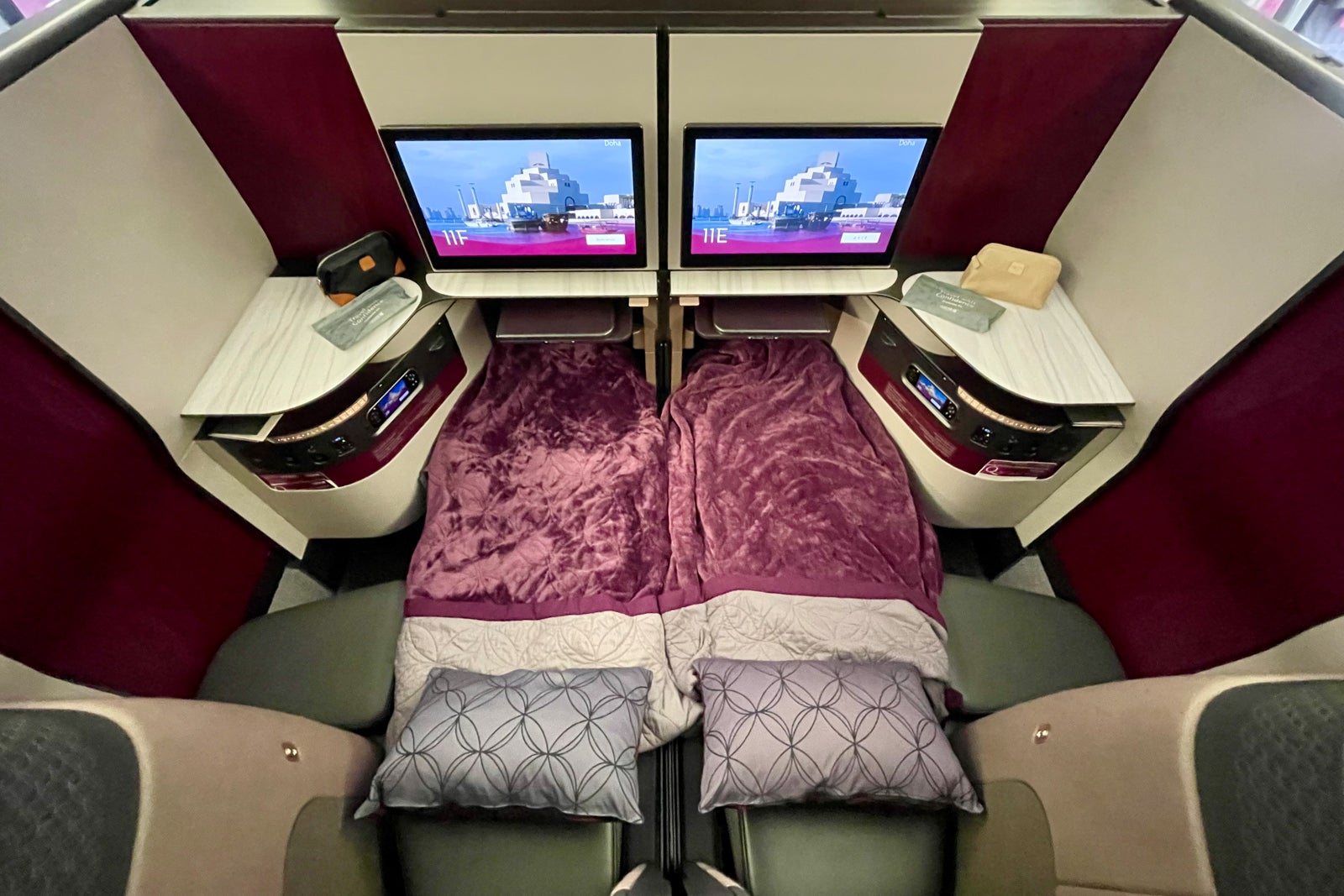 American currently publishes two award charts: one for redemptions on American flights and another for flights operated by Oneworld alliance and other airline partners, like Etihad Airways and JetBlue Airways.
Historically, the partner award chart has delivered the most value, with redemptions like the 75,000-mile business-class award from the U.S. to South Africa in Qatar's famed Qsuites coming in at a top value. (Those fully enclosed suites sometimes sell for $8,000 or more.)
For now, the plan is to keep the partner award chart. Asked about whether that chart is changing, Samp said that "I don't have any plans at this time. Nothing new to share there."
It's possible that American might tweak the partner award pricing, but it sounds like the airline isn't going fully dynamic for partner awards. On the other hand, maybe American is taking a piecemeal approach to how it updates its award charts, or it might be following the Aeroplan strategy of publishing a traditional award chart for partner flights only.
Either way, big changes are coming to AAdvantage award pricing, so stay tuned to TPG for the latest updates.