Add to Cart: 10 Seasonally Appropriate Finds All Under $100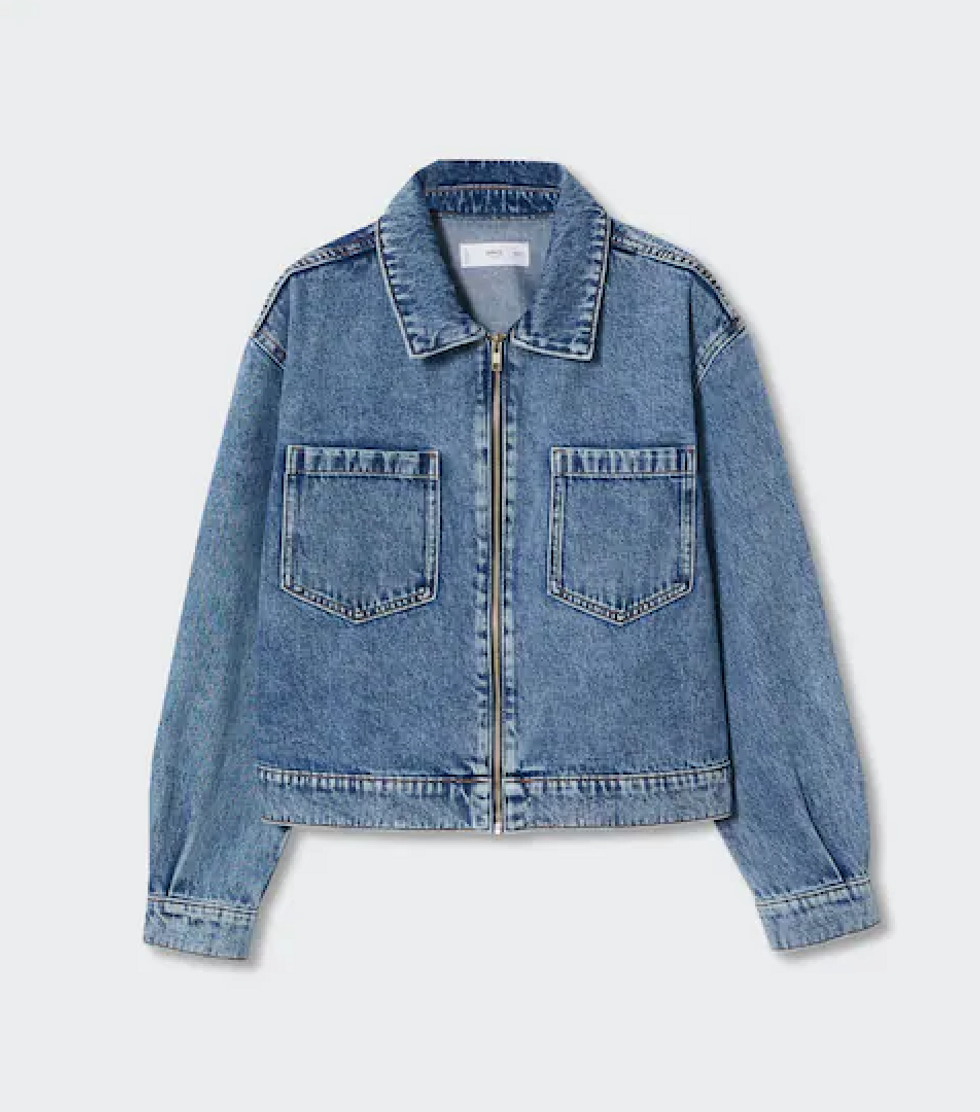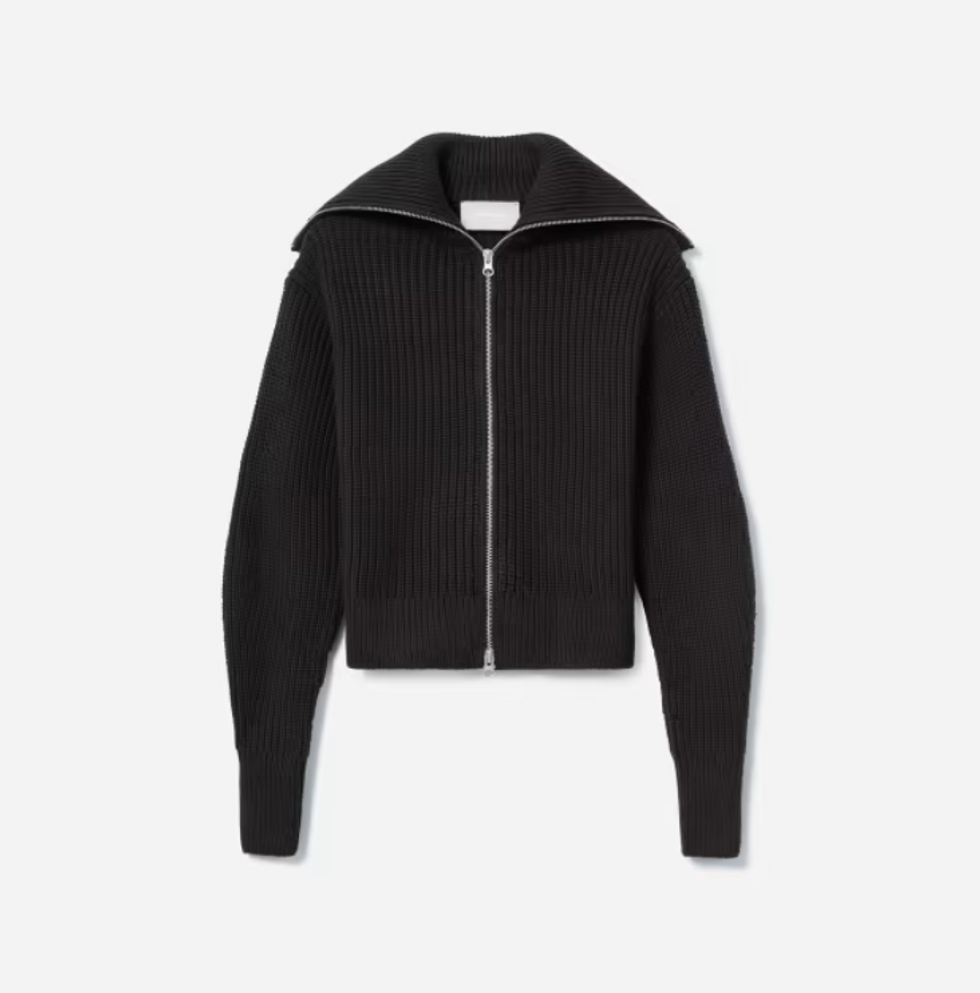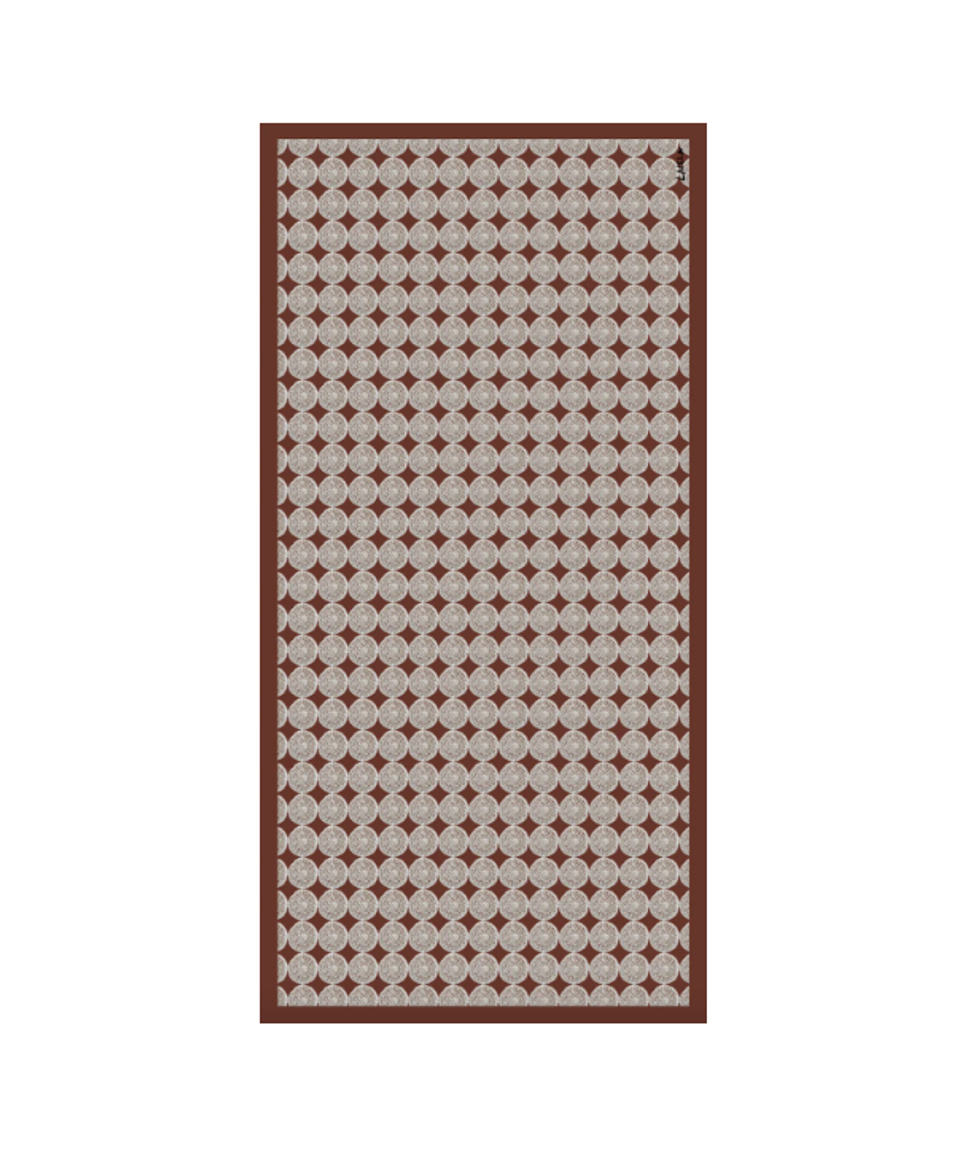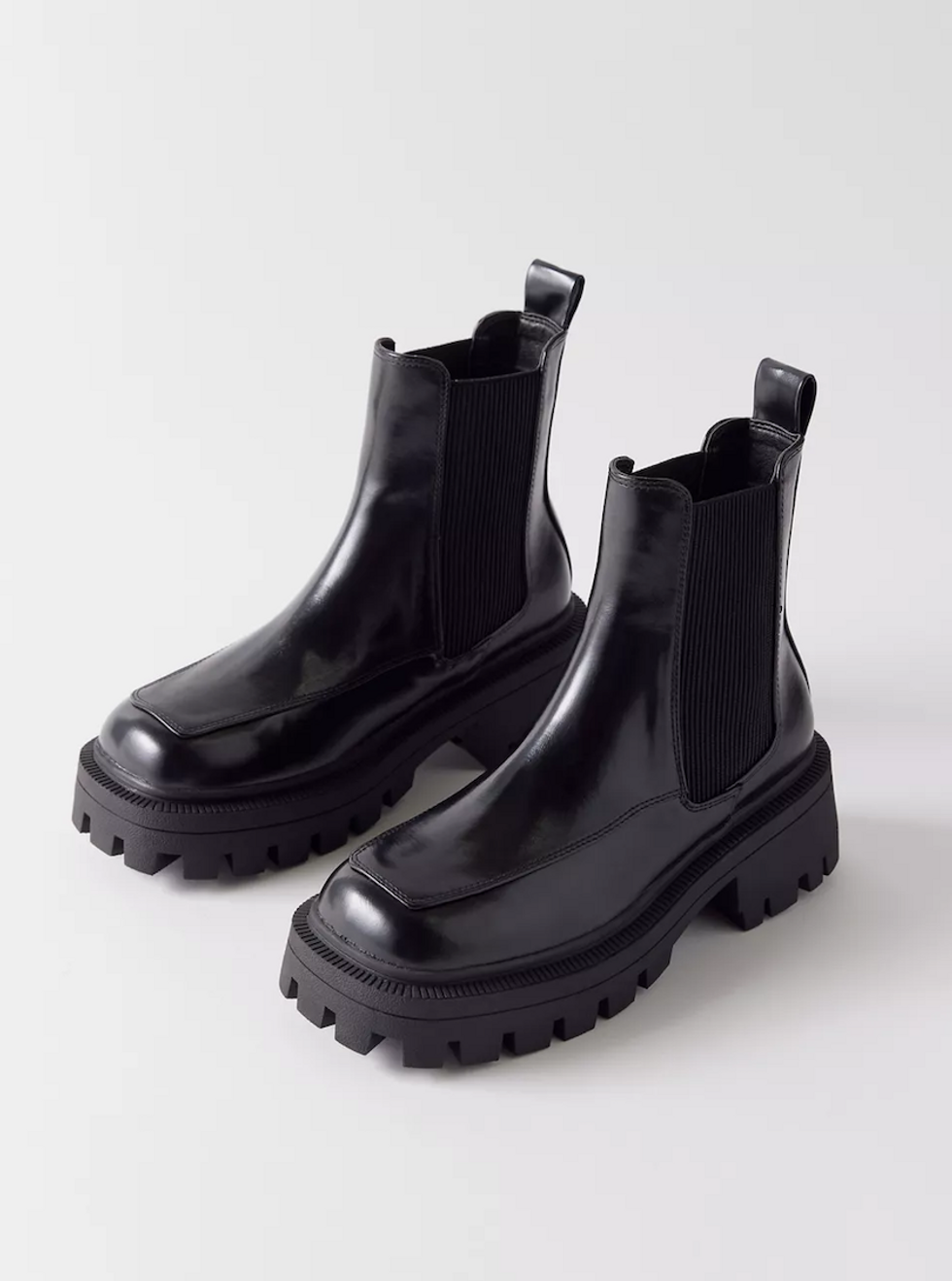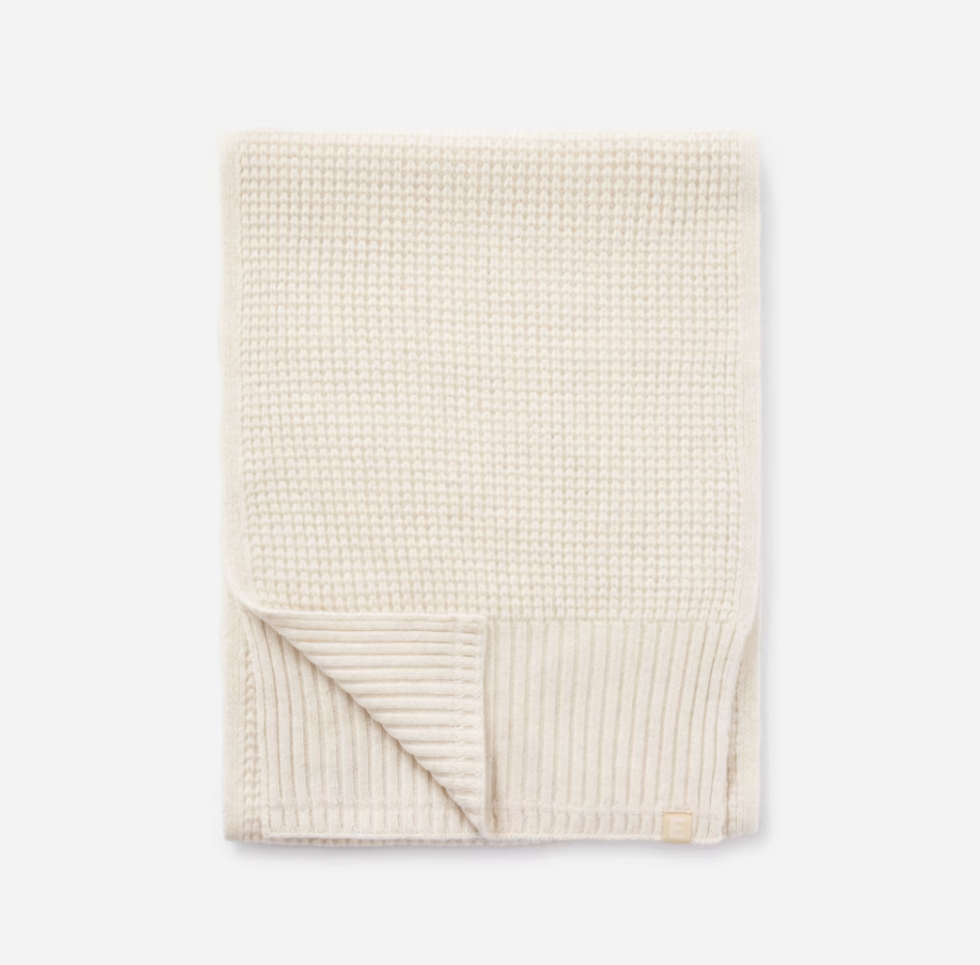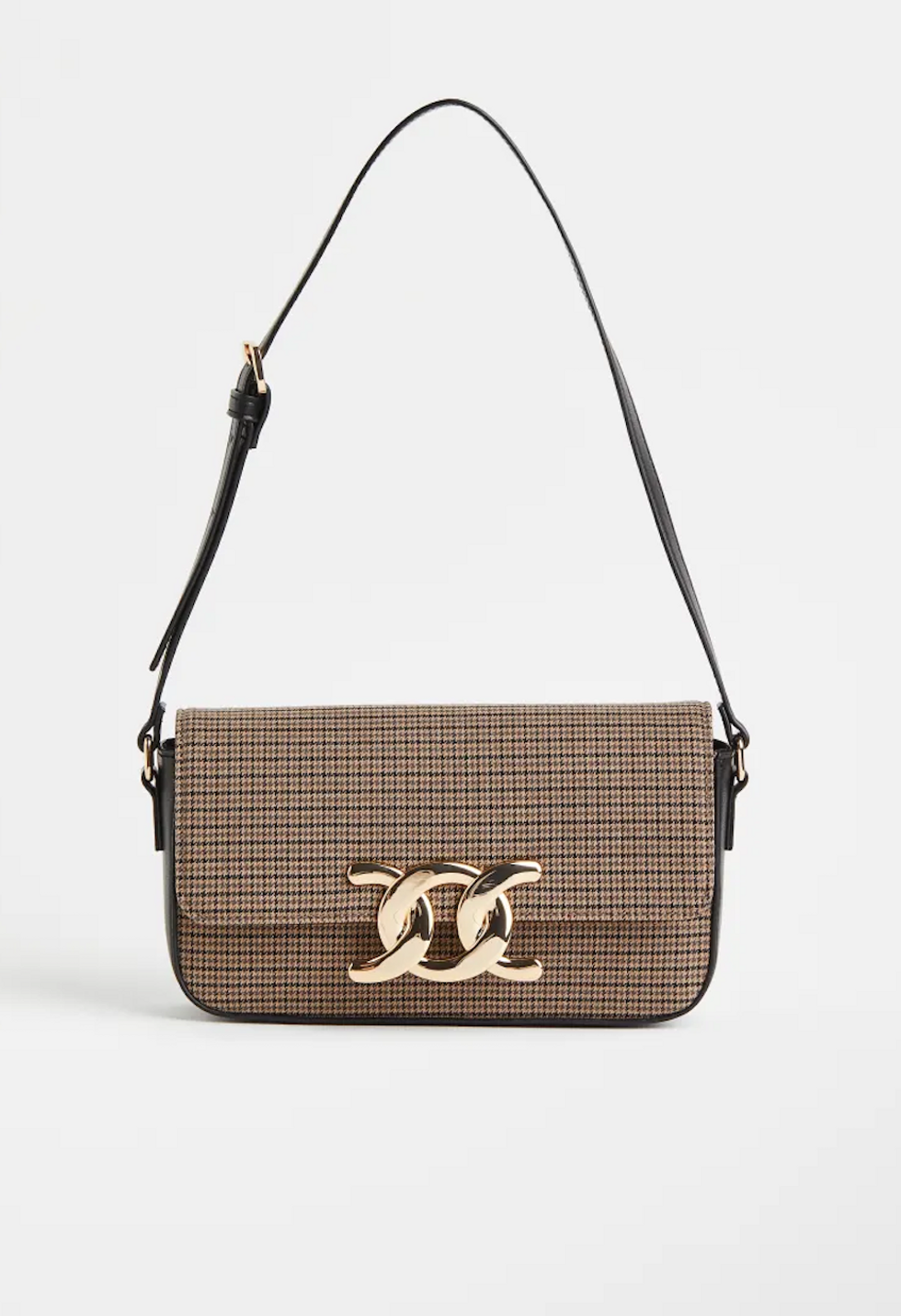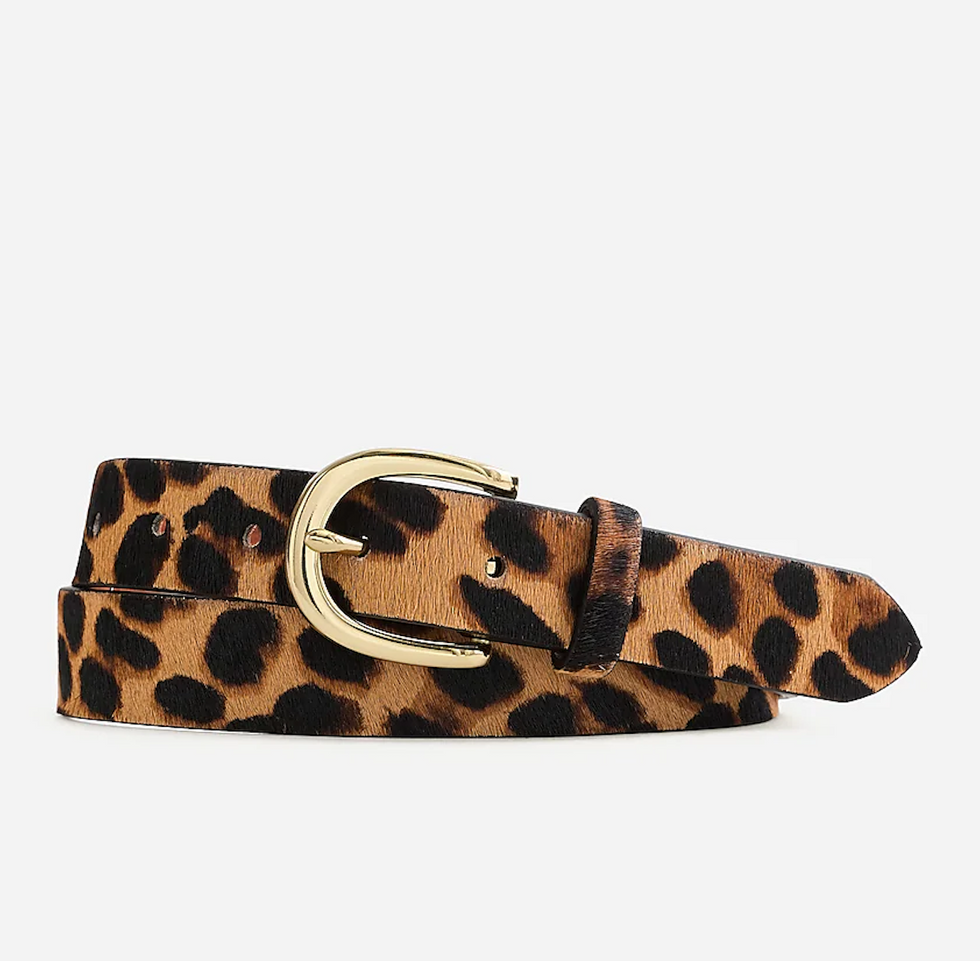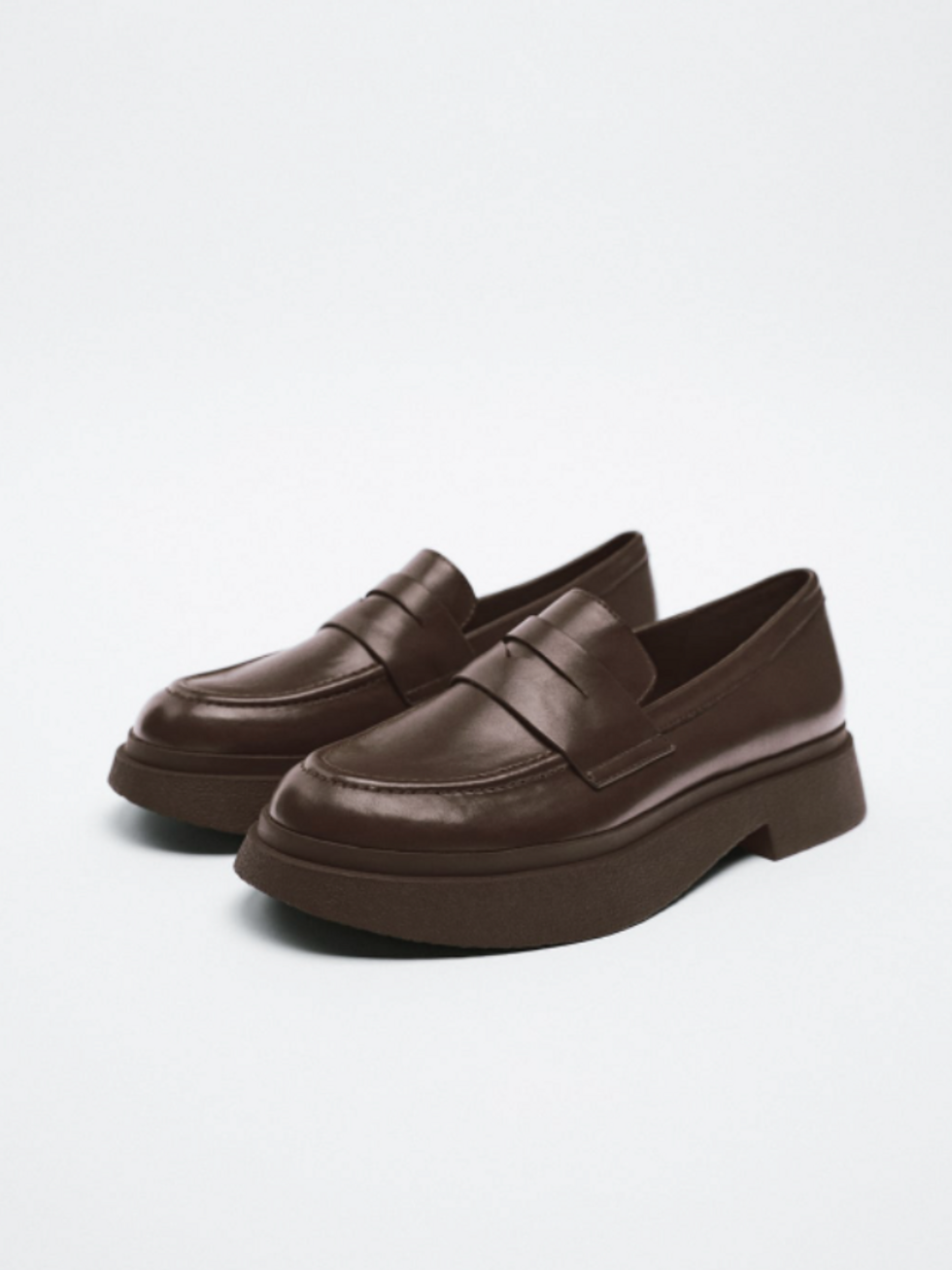 As the crisp fall air brings dimensions of color to leaves in Central Park, our wardrobes simultaneously beg for a refresh. However, the task of overhauling our looks can be more than daunting for our wallets. So, while we seek inspiration from the runways and splurge on a few exceptional investment pieces, we're also setting the stage for the season with accessible closet staples too.
Our personal styles also set us apart in how we pair luxury with practicality—this is where fall fashion finds under $100 come in. While we work towards building wardrobes with staying power and more sustainable long-term use, we're thoughtful about the trendy fast fashion finds that we add to our carts this season. There's somewhat of an art to shopping for seasonal steals that comes down to the viability of the materials—think denim, wool, or leather. We're also eyeing retailers again like Zara that have rolled out a Join Life program with new products made from Lyocell or Mango that have made commitments to use 100% sustainable materials by the end of 2022. Not every product in our carts is perfect, but we're also committing to seasonally shift with pieces we'll put to use. Yes, even a rubberized boot can be used for years when you find the right one. Below, a list of fall style steals we can get behind.
Layers For Less
Pockets Denim Jacket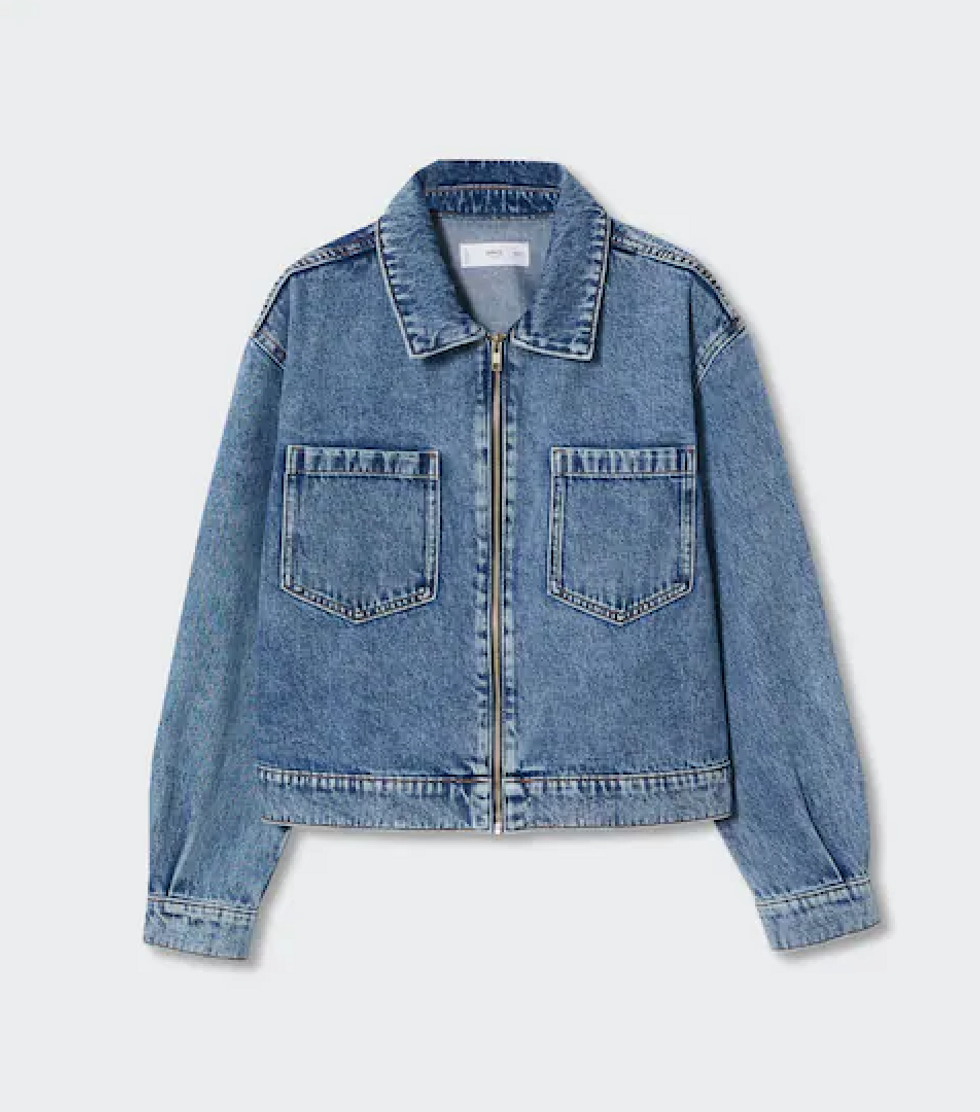 I love everything about this jacket: the collar, crop, zipper, and oversized pockets. It looks expensive. On top of that, I swear that denim jackets have nine lives. This might be the best $59 I've ever spent.
The Chunky Cardigan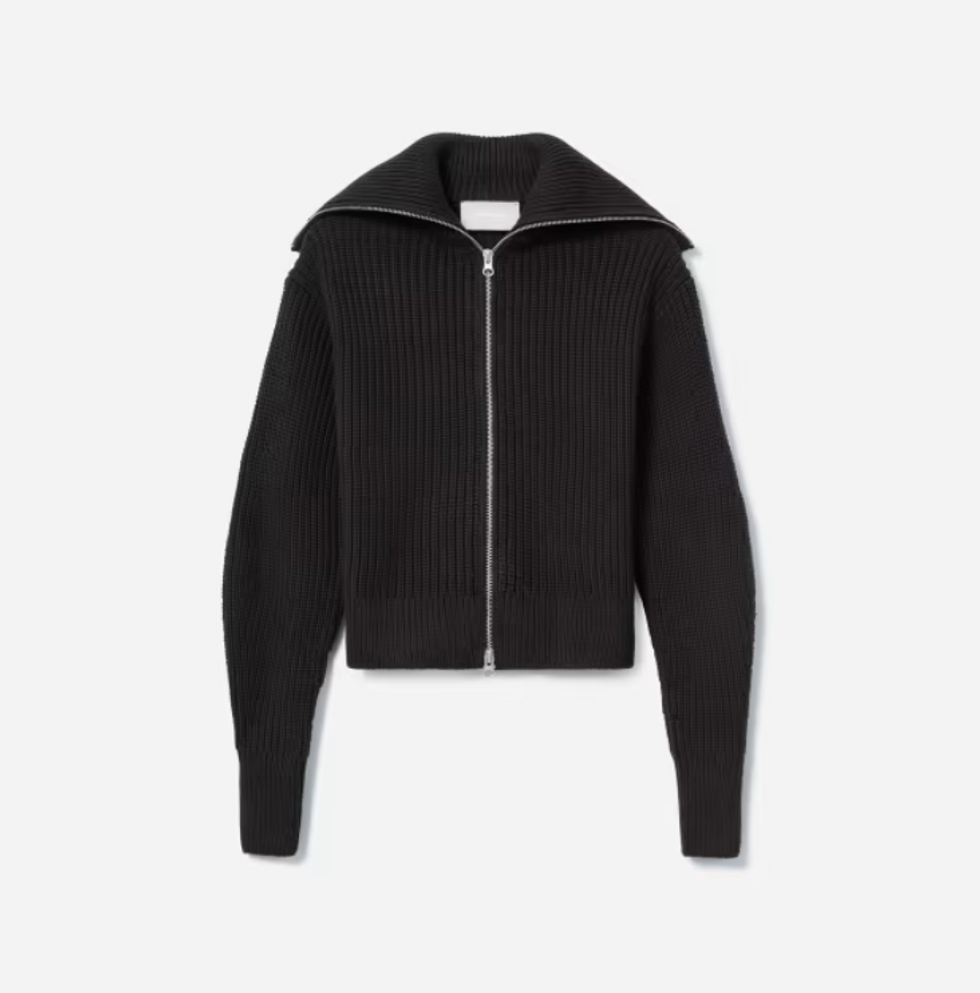 This is not your grandmother's cardigan. It's chunky, casual, and has a zipper that knows no limits. I'd argue that this is a cardigan and turtleneck in one. The best part? It's made from 100% organic cotton.
Ribbed Wool Bralette
While I might plan on wearing bra tops throughout the fall/winter season, transitioning them to knits that pair well with sweaters might help me avoid frostbite. Enter: this ribbed wool bralette. It's versatile, accessible, and might even keep me a little warm.
Echo Straight
This dark-washed wide-legged high-waist pair of jeans is only $85. Since I've divorced my black skinny jeans, I'm crushing on this pair from Revolve by Dr. Denim for every upcoming date night. Now all I need to do is make my next dinner reservation.
Flowy Trench Coat
Every fall season, I lust after MaxMara and Burberry trench coats, and would never justify purchasing a poorly made replica of a belted slim-fit designer silhouette. This Zara khaki green flowy trench is entirely different. It isn't trying to be something it's not. This trench offers a purposeful but effortless look (for less) in a unique color and oversized shape. I love it.
Accessible Accessories
Lace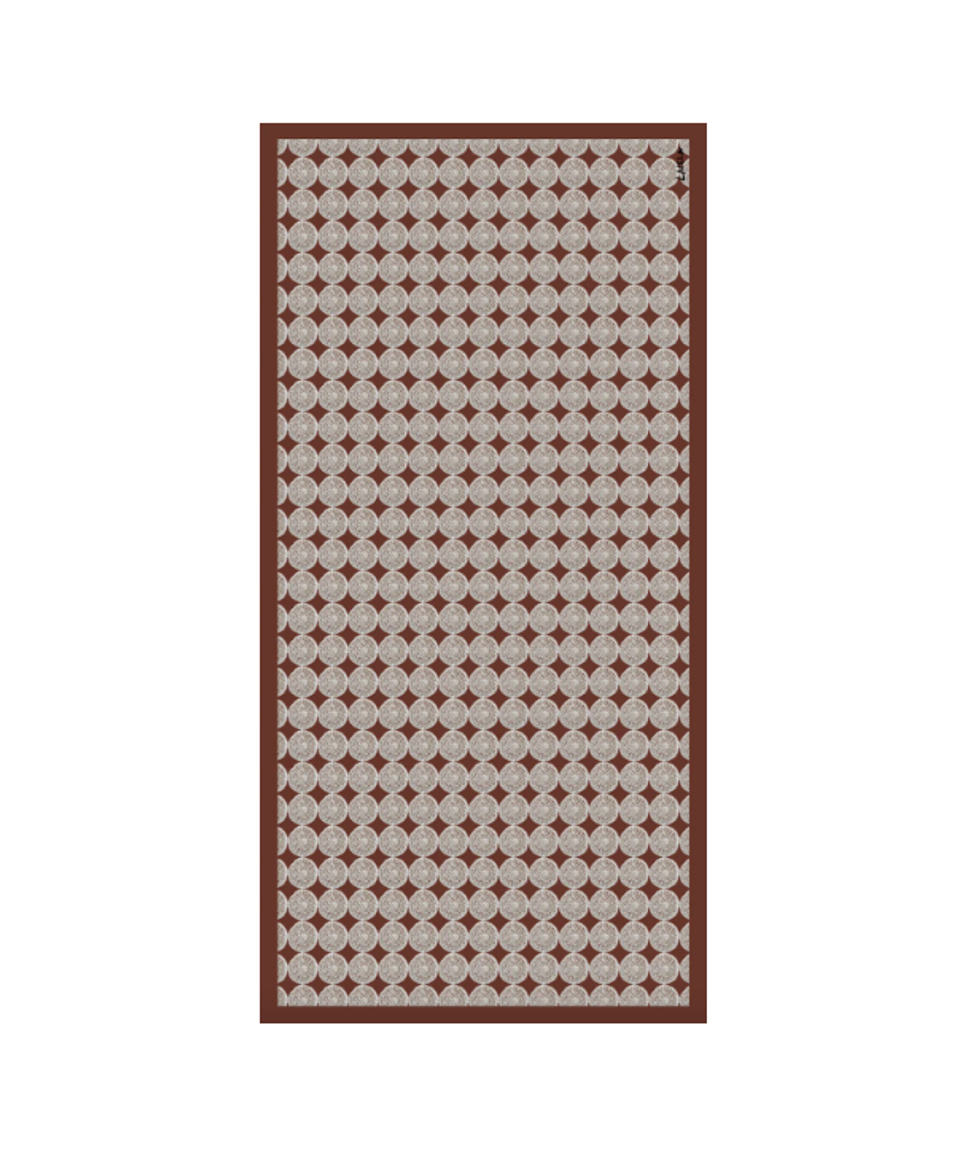 I just learned about Lalela, which provides after school arts-education for youth from marginalized communities in South Africa & Zimbabwe. For $98, this season, you can support the organization and showcase this chic wearable artwork that was created by Bronson, Adolf, Grashem, Cikiwa, Lucy and Oneza. They've all grown up within the program since elementary school and have a number of creative pursuits worth supporting. Now that's money well spent.
UO Chrissy Square-Toe Chelsea Boot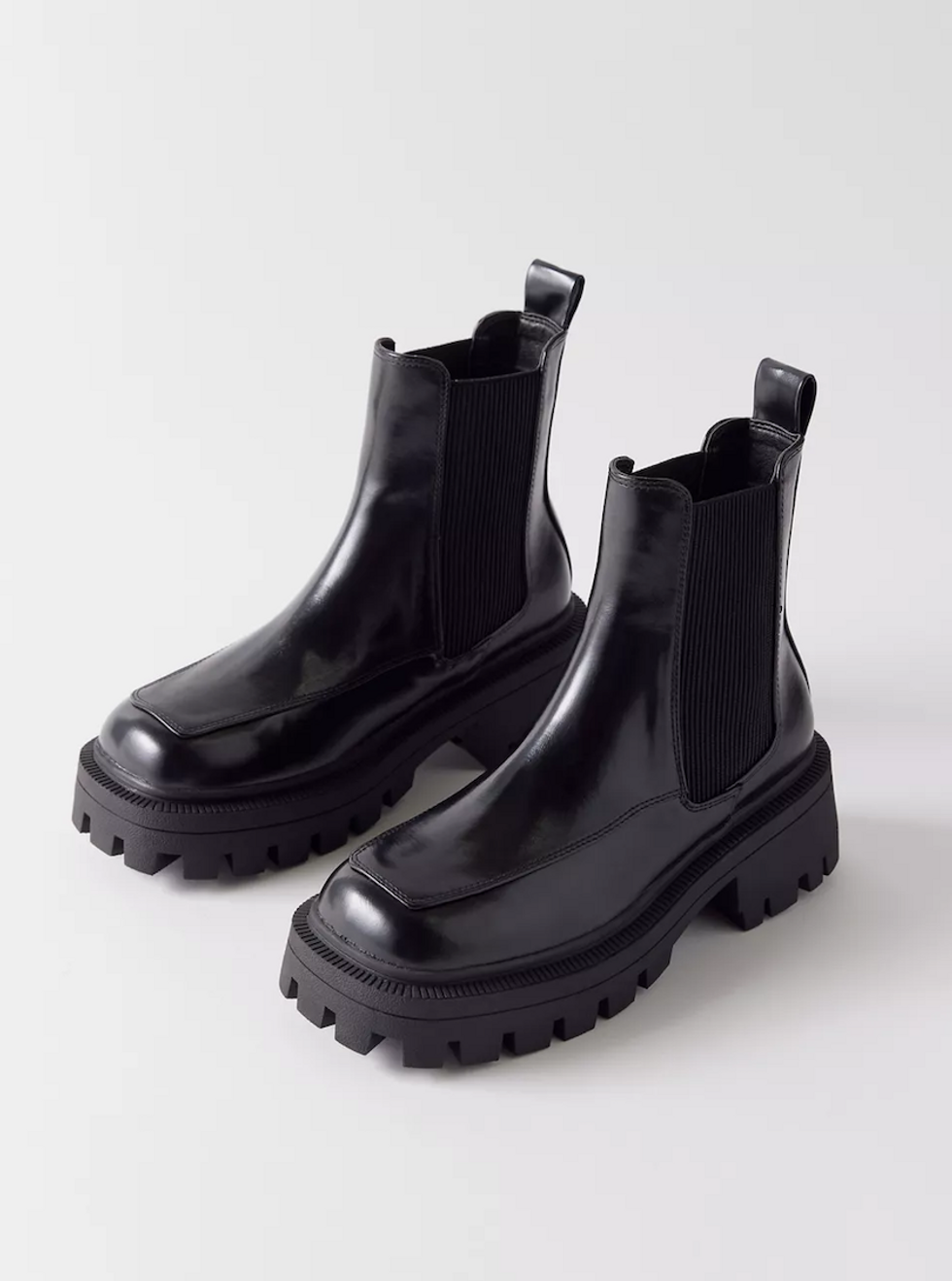 Most boots cost a fortune–which means, they really shouldn't be your go-to for rainy days. These maroon chelsea boots will work with leggings and denim when your investment pairs are safely tucked away from the puddles outside. So, this boot purchase is arguably an $89 insurance policy for your shoe closet as a whole. Plus, they're cute.
The Felted Merino Waffle-Knit Scarf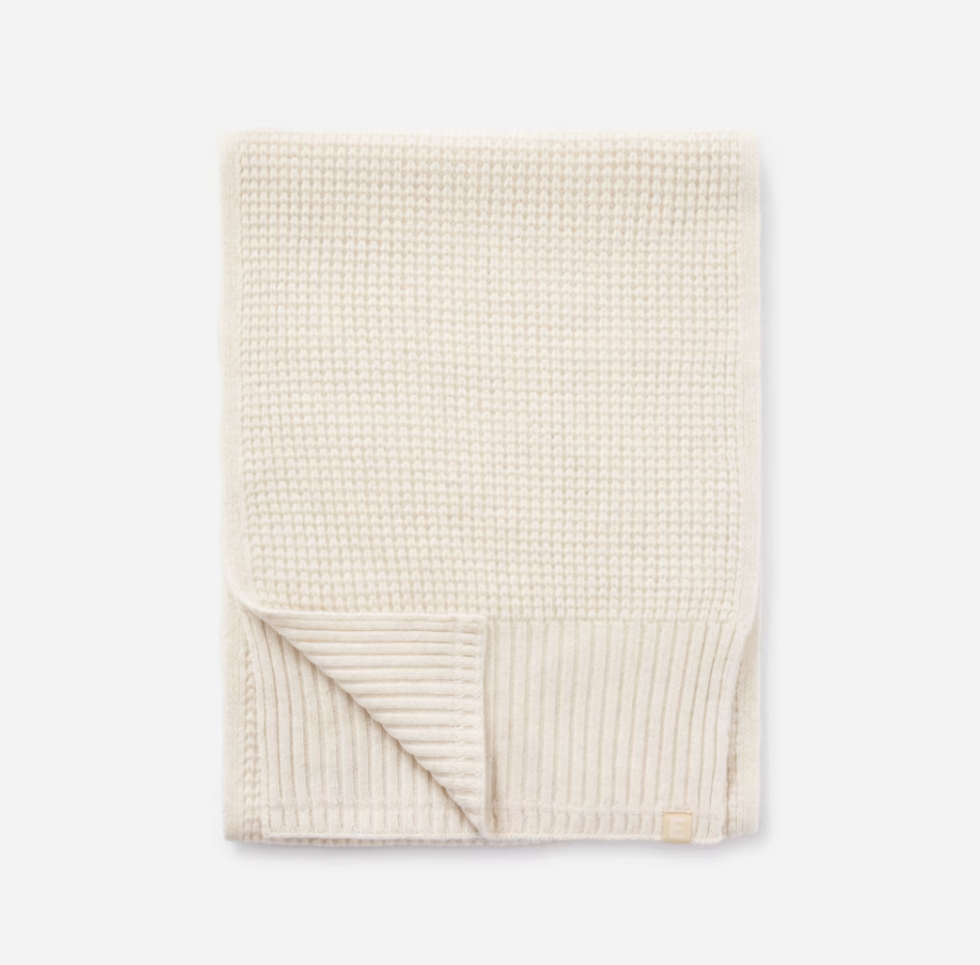 Waffle knit scarves are essentially wearable blankets and I'm here for it. This neutral layer will add warmth and texture at once. I love that it's also genderless and certified by the Responsible Wool Standard. Instant classic.
Shoulder Bag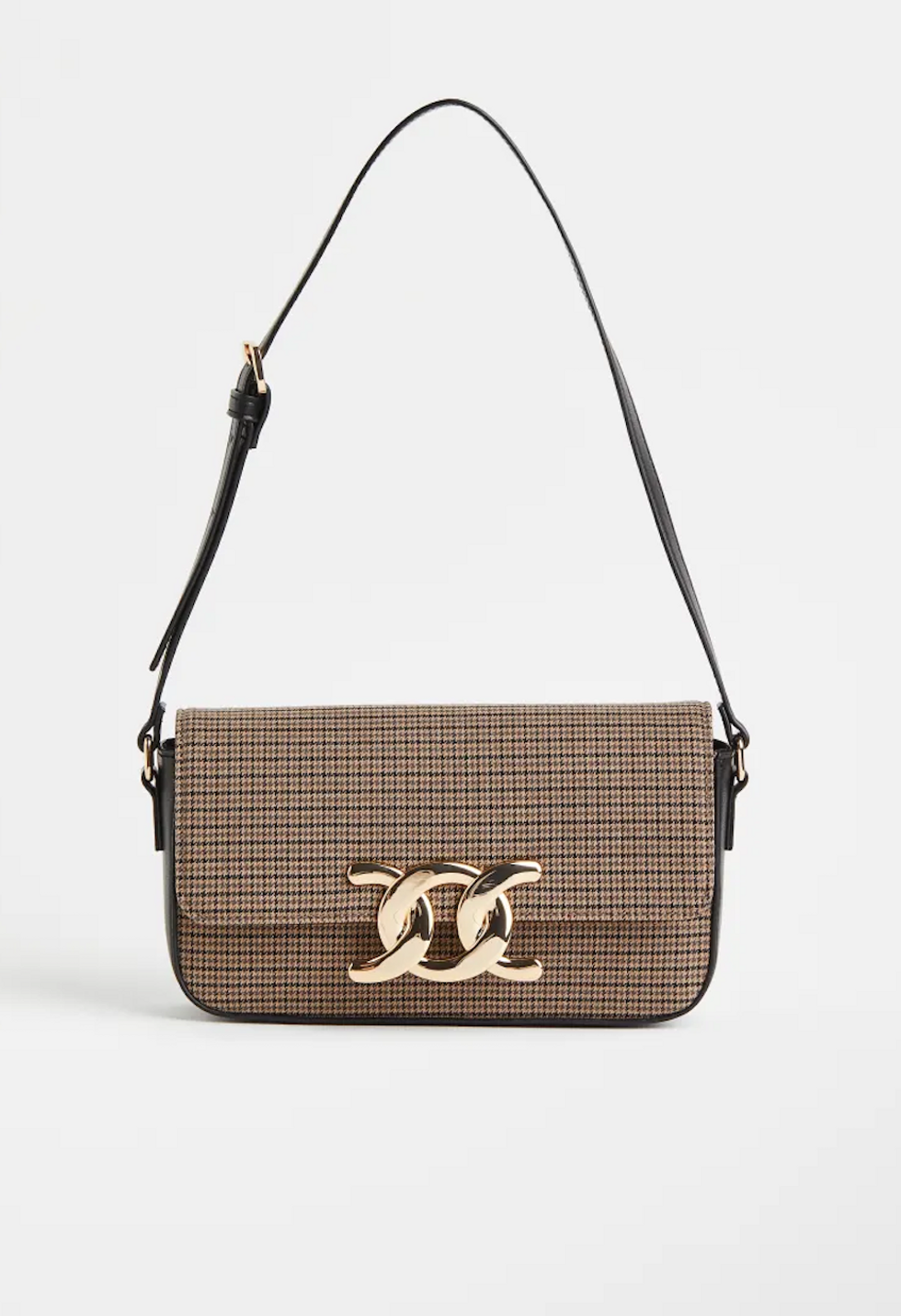 A shoulder bag that doesn't require a splurge? Yes, it exists. H&M's prints have been on fire lately and this houndstooth channels a bit of school-girl chic that I can get behind. As a bonus, this wear-with-anything bag is great to have on hand for an impromptu beach getaway and could complement both sweaters and crochet.
Calf Hair Belt in Leopard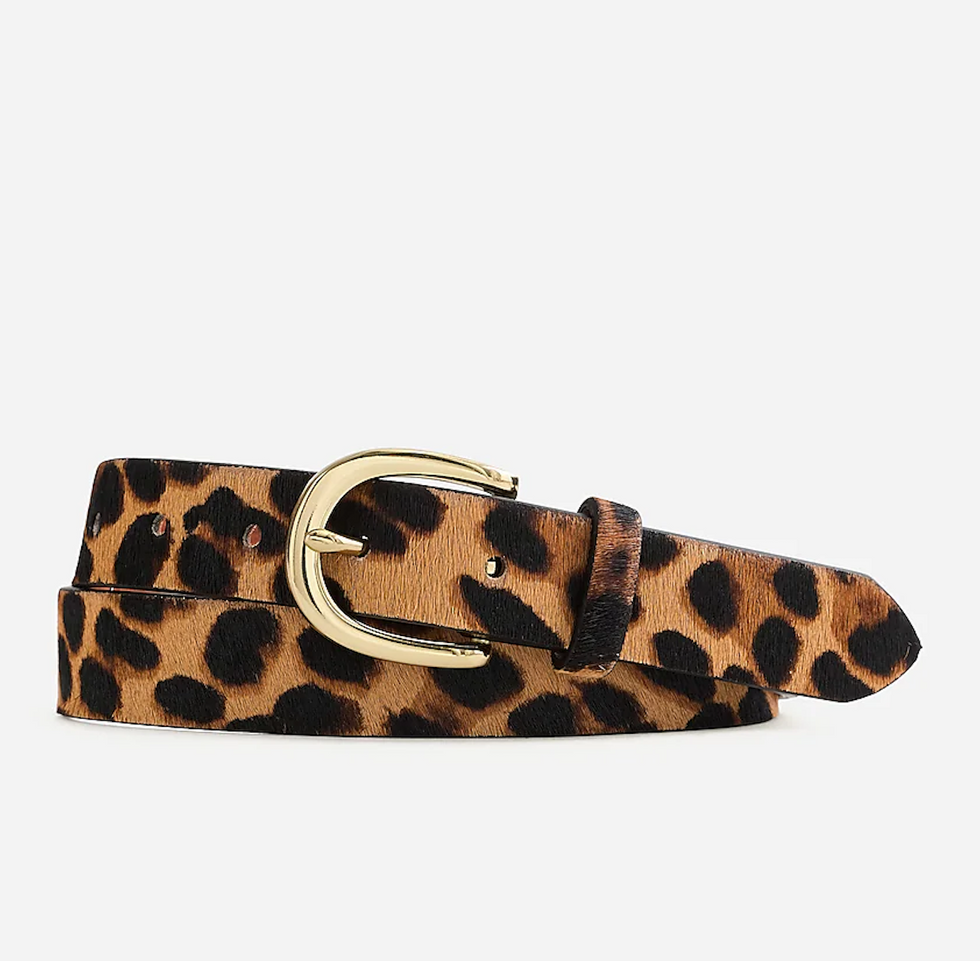 A belt doesn't have to be expensive to put a finishing touch on an outfit. This is a classic that can elevate a pair of jeans and a turtleneck for almost any occasion. At $45, it might be worth buying one in each color, too.
Solid Color Loafers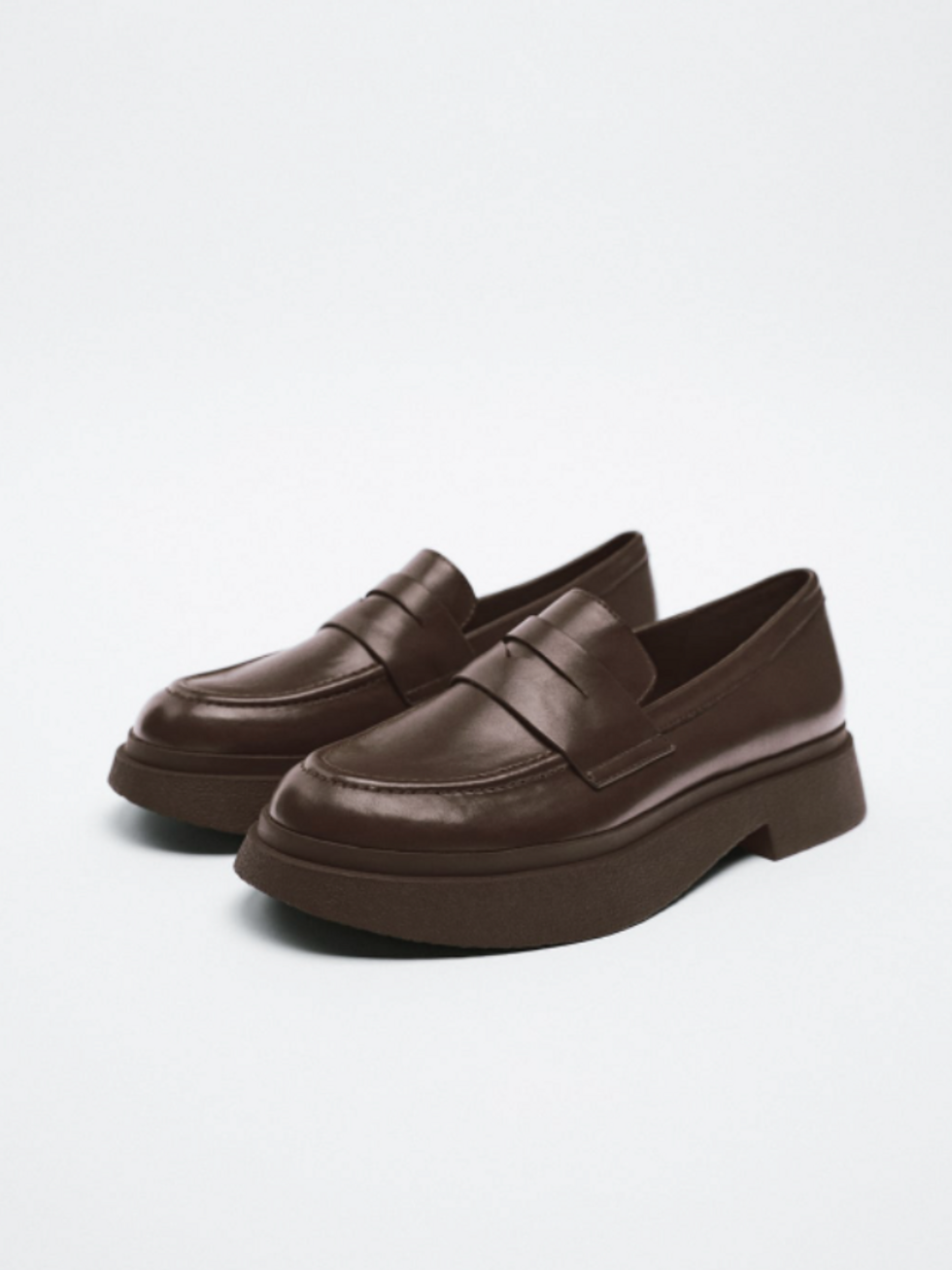 I love that these aren't trying to be Gucci loafers. They're unapologetically simple and look easy to wear. While they aren't leather, they're touting comfort with a flexible sole, which will make them a godsend for cooler commutes.
Want more stories like this?
Easy Styling Ideas For Fall's Hero Shoe

Annabelle Fleur's Guide to Effortless, Versatile Fall Style

This New Launch Changed My Opinion On Clean Mascara