8 mistakes to avoid when redeeming hotel points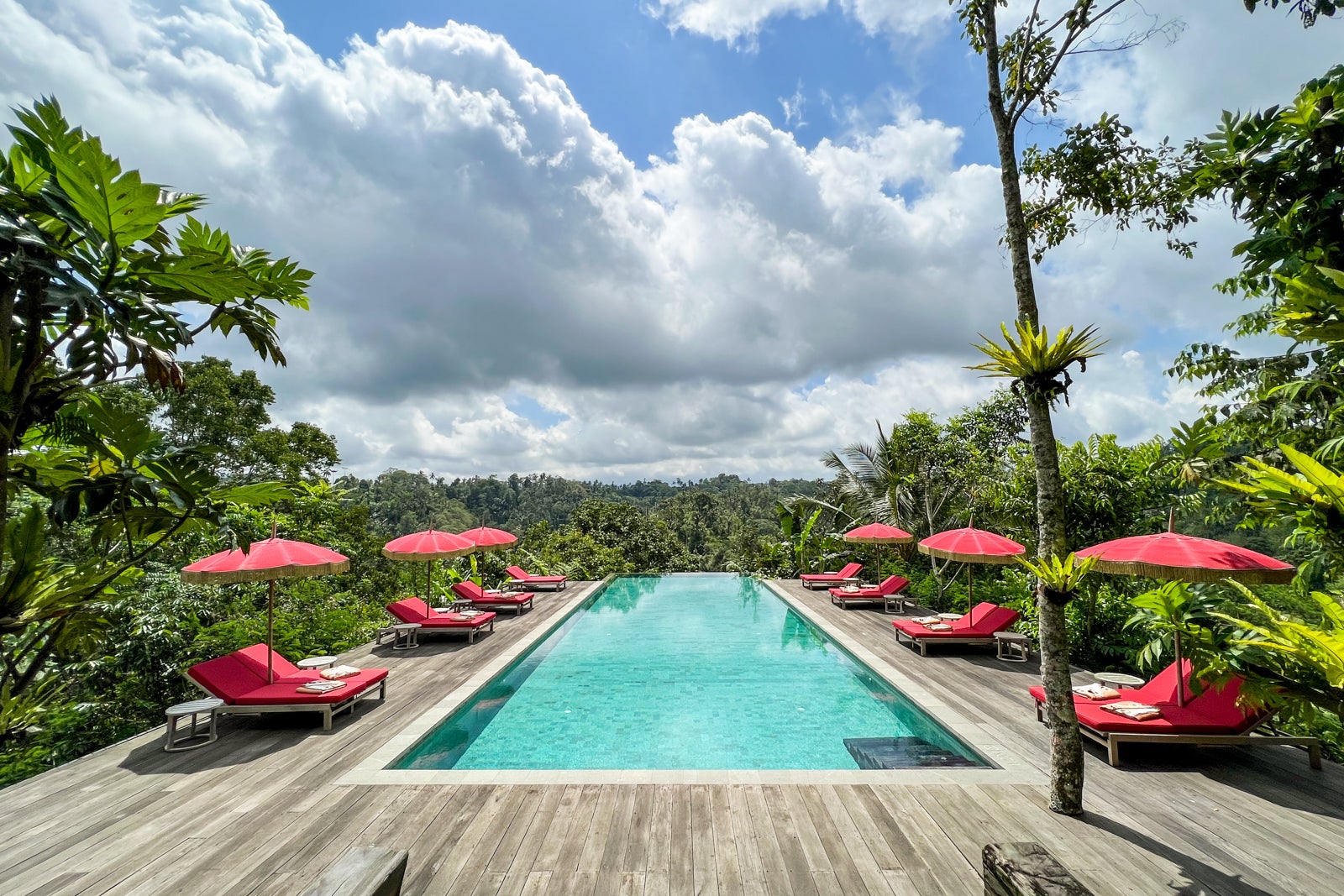 Editor's note: We've updated this post with current information.
---
As the saying goes, "Everyone makes mistakes." This pervades many aspects of life, but it's especially applicable to using your hotel points. Even the most seasoned award traveler can slip up, resulting in a less comfortable room, extra fees or an inability to travel.
Fortunately, the most common mistakes when booking hotel award stays are easy to avoid. So in this guide, I'll take you through these errors and explain how to ensure your future redemptions go as planned.
Missing out on bonus nights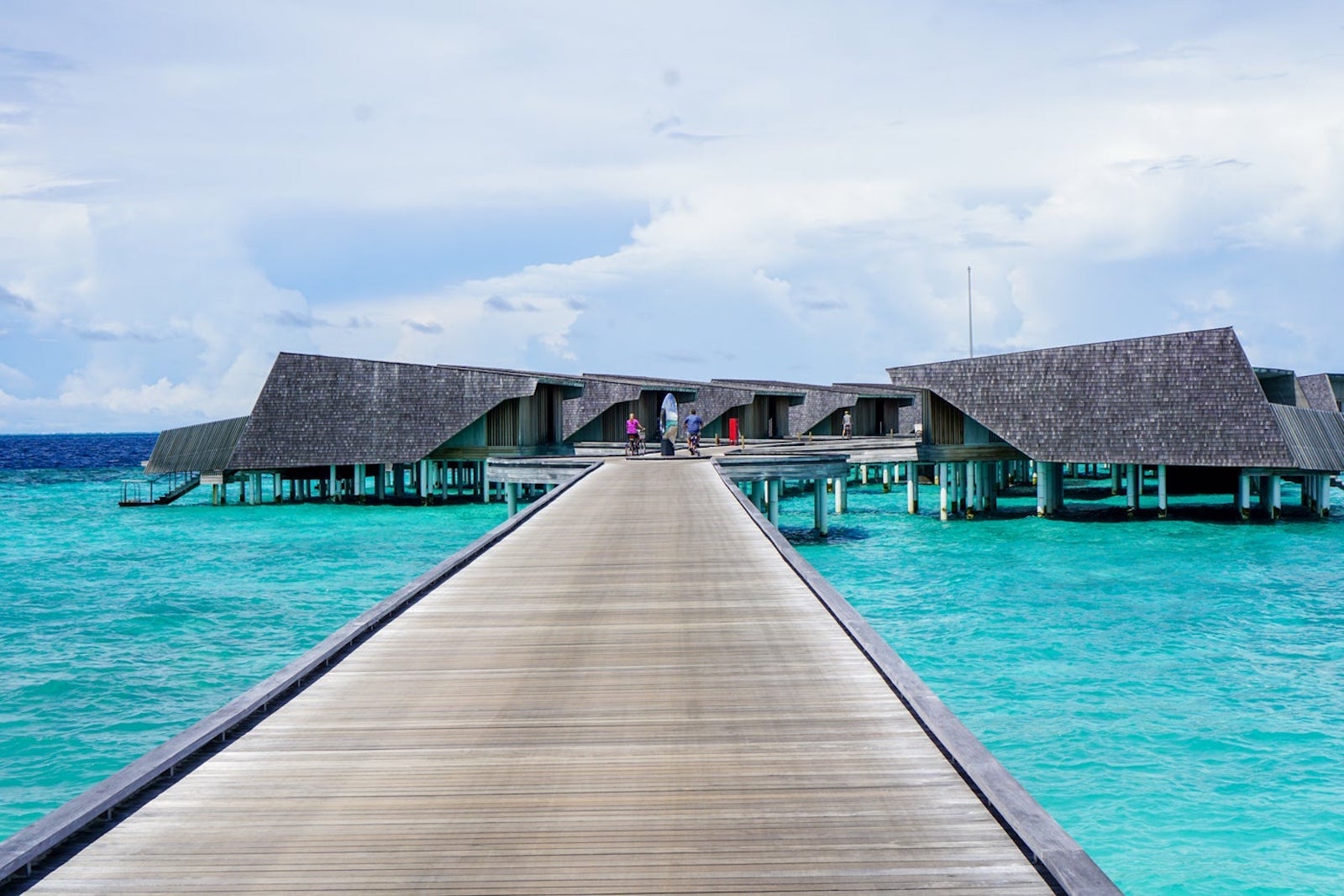 This first mistake is common for inexperienced travelers. Hopefully, many of you know that some hotel loyalty programs let you maximize longer stays by using a free night benefit. Here's a quick rundown of several major loyalty programs that offer this perk:
The nice thing is that these discounts show up automatically when you redeem your points online. The mistake comes in planning a shorter stay, not knowing that the next night would be completely (or almost completely, in the case of Marriott) free.
Related: Which hotels count award stays toward elite status?
Ignoring points-and-cash options
Another common refrain I hear is, "I don't have enough points, so I can't book an award stay." This is simply not true, as most hotel loyalty programs allow you to use a combination of money and points to pay for hotel stays. Again, here's a quick rundown of the most popular programs:
Always check if these options are available wherever you're staying, as they might be the best deal.
Related: Your ultimate guide to Hyatt's hotel brands
Not checking revenue rates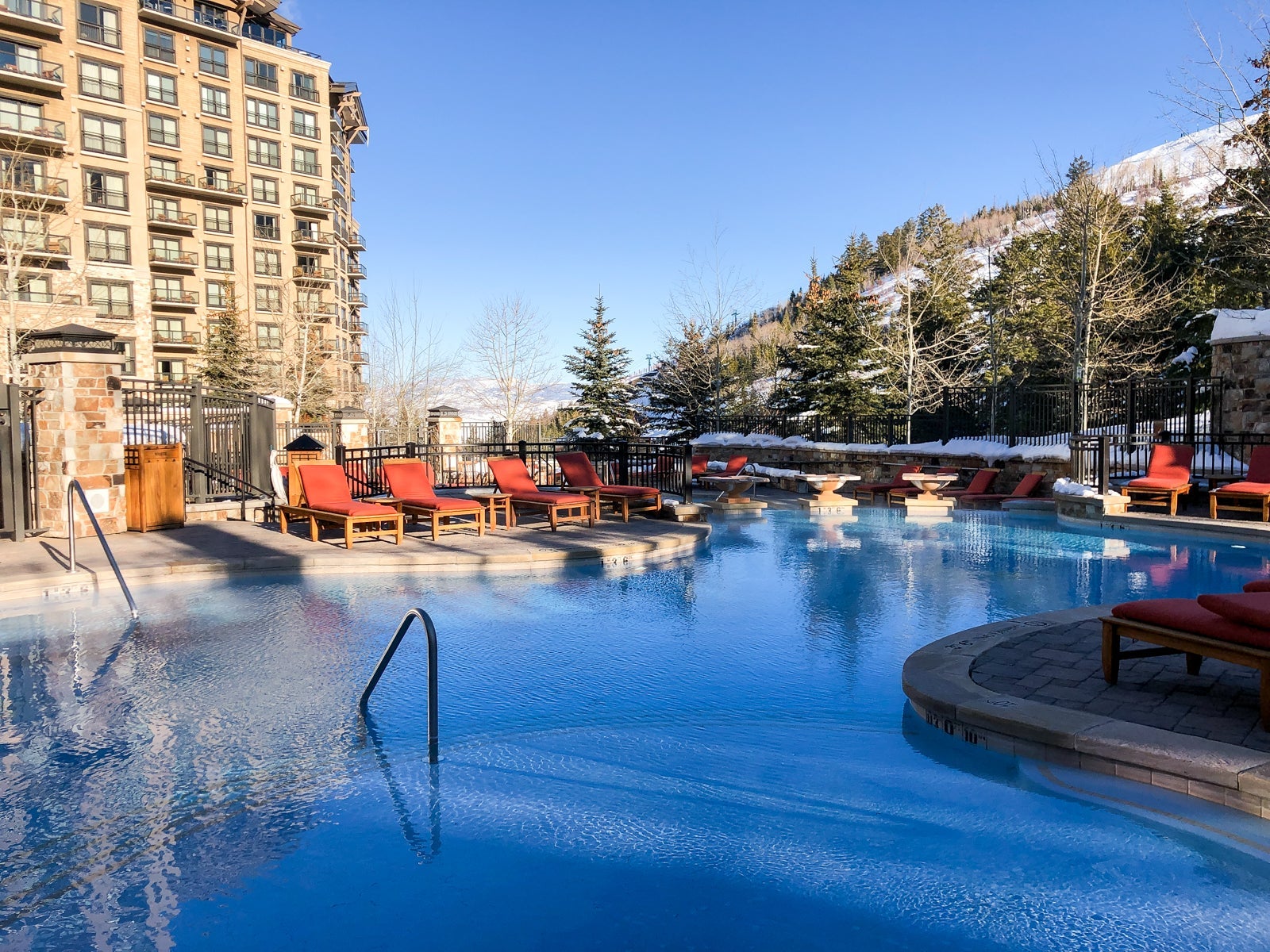 If you're like me, you want to maximize the value you get out of your points. That's why it pains me to hear when friends or family members use their points for suboptimal redemptions.
Especially since most hotel loyalty programs now use dynamic award pricing, you'll usually get decent value when redeeming hotel points for standard rooms. But redeeming for upgraded rooms can range in value from excellent to poor.
TPG's monthly valuations give you an idea of what to aim for when redeeming your points and miles. Check revenue rates and calculate your redemption rate before booking an award stay. Sometimes, you may find better value by booking a paid stay and saving your points for another trip.
Related: The inside scoop on how much hotels get paid when you redeem points
Transferring to an airline
Another mistake when it comes to hotel points is transferring them to airline partners.
For the most part, transferring your hotel points to an airline partner is a terrible value proposition. Most hotel loyalty programs give you very poor transfer ratios, and you typically lose close to half (or much more) value through the conversion process.
The one exception is Marriott Bonvoy, which has many unique airline transfer partners and offers reasonable transfer ratios. Even so, you'll usually get the most value from hotel points when you use them as they were originally intended — for award nights at hotels and resorts.
Related: Can I transfer points and miles between loyalty programs?
Not searching night-by-night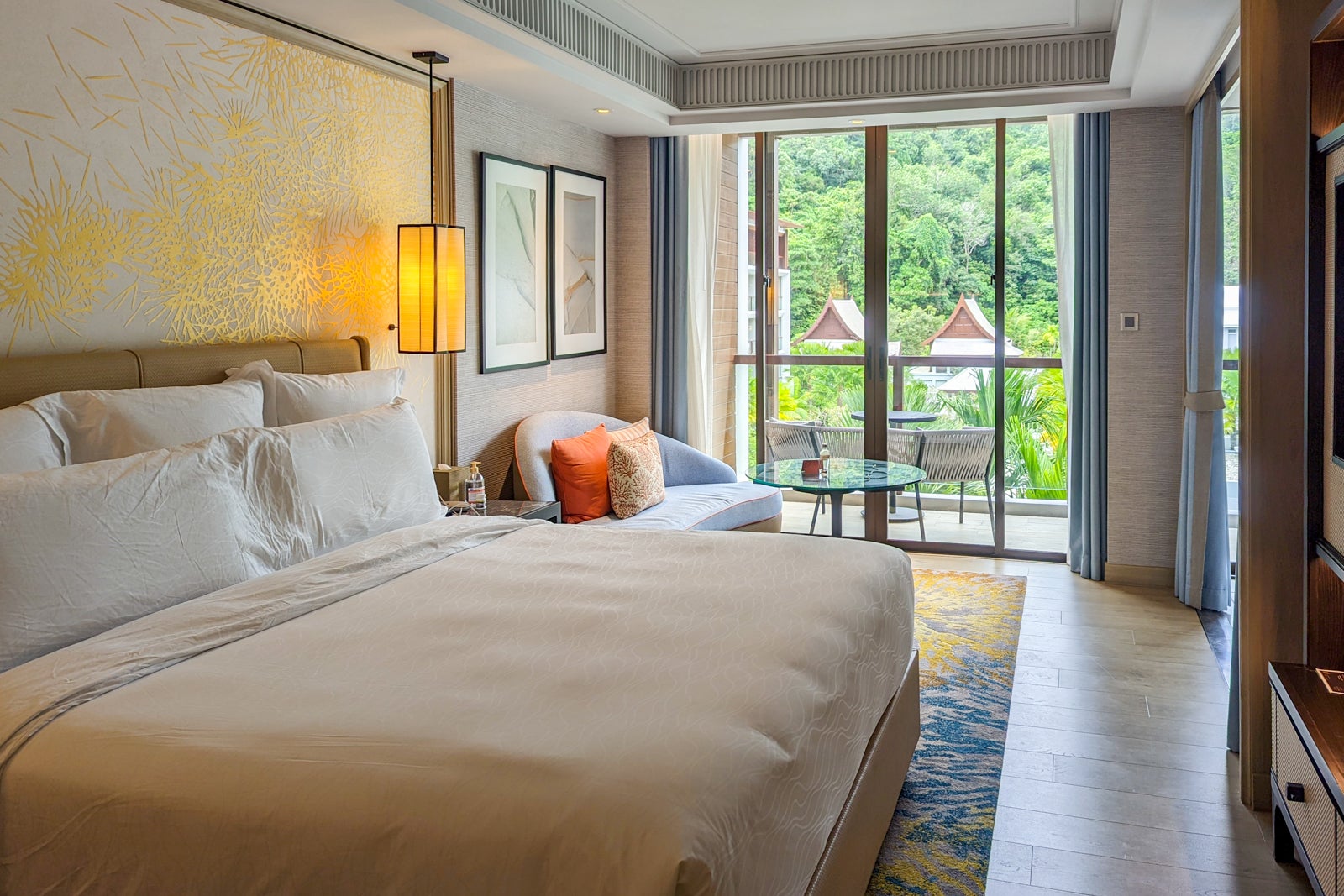 Another common error occurs when searching for longer stays. I've seen many times when hotels don't have award rooms available for every night of a stay or don't have the same room type for your entire stay. But you may still be able to use points (or a combination of cash and points) by searching one night at a time.
For example, let's say you wanted to stay at Rome Cavalieri, A Waldorf Astoria Hotel, in February 2023 for Valentine's Day. You can book a standard reward night for 78,000 points on Feb. 13. But the lowest award rate on Feb. 14 is 115,000 points for a premium room. If you search for a two-night stay on those dates, you're quoted a price of 115,000 points per night because there isn't standard room award availability on the night of Feb. 14.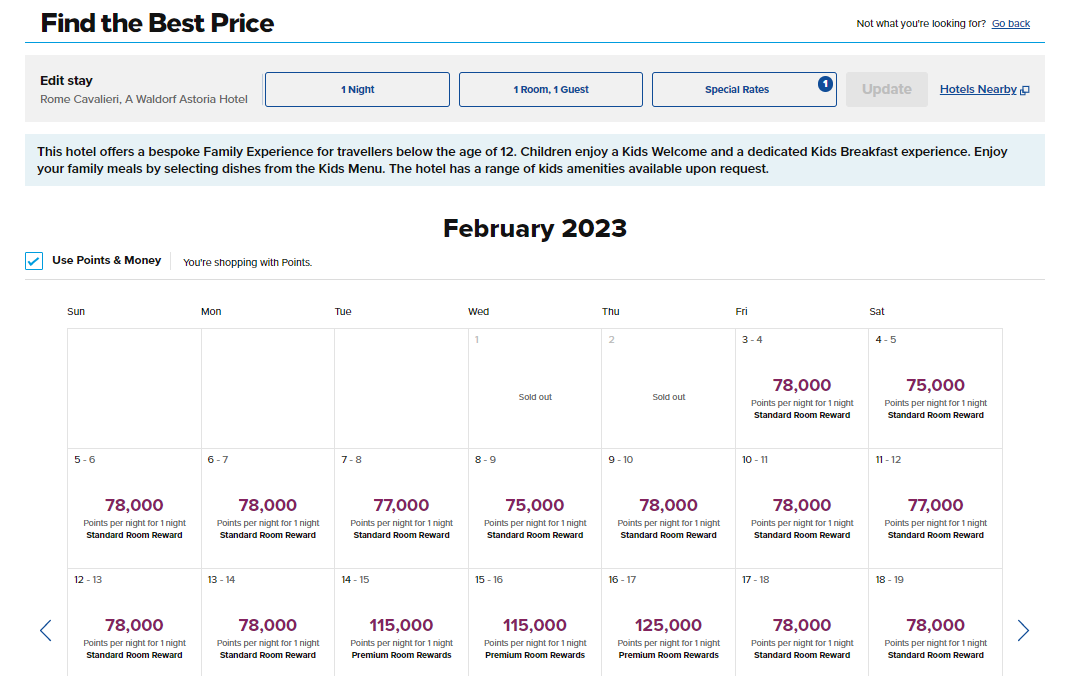 If you book the first night separately from the second, you'll save 37,000 Hilton Honors points (worth $222 based on TPG's valuations). Plus, if you call Hilton Honors and ask them to link the reservations, the property might let you keep the same room for both nights.
Related: These promotions will make your next hotel stay more rewarding
Ignoring resort fees
While you aren't on the hook for regular room taxes on award stays, you may still need to pay a resort fee. Most programs will list resort fees (where applicable) at some point during the award booking process. And you'd be smart to pay attention to them.
Hilton and Hyatt automatically waive resort fees on award stays. But if you're staying with other programs, resort fees can set you back a significant amount per night (seeing a resort fee of $60 or more isn't unheard of).
Related: Marriott Bonvoy members, ask for your resort fee replacement benefit
Forgetting to cancel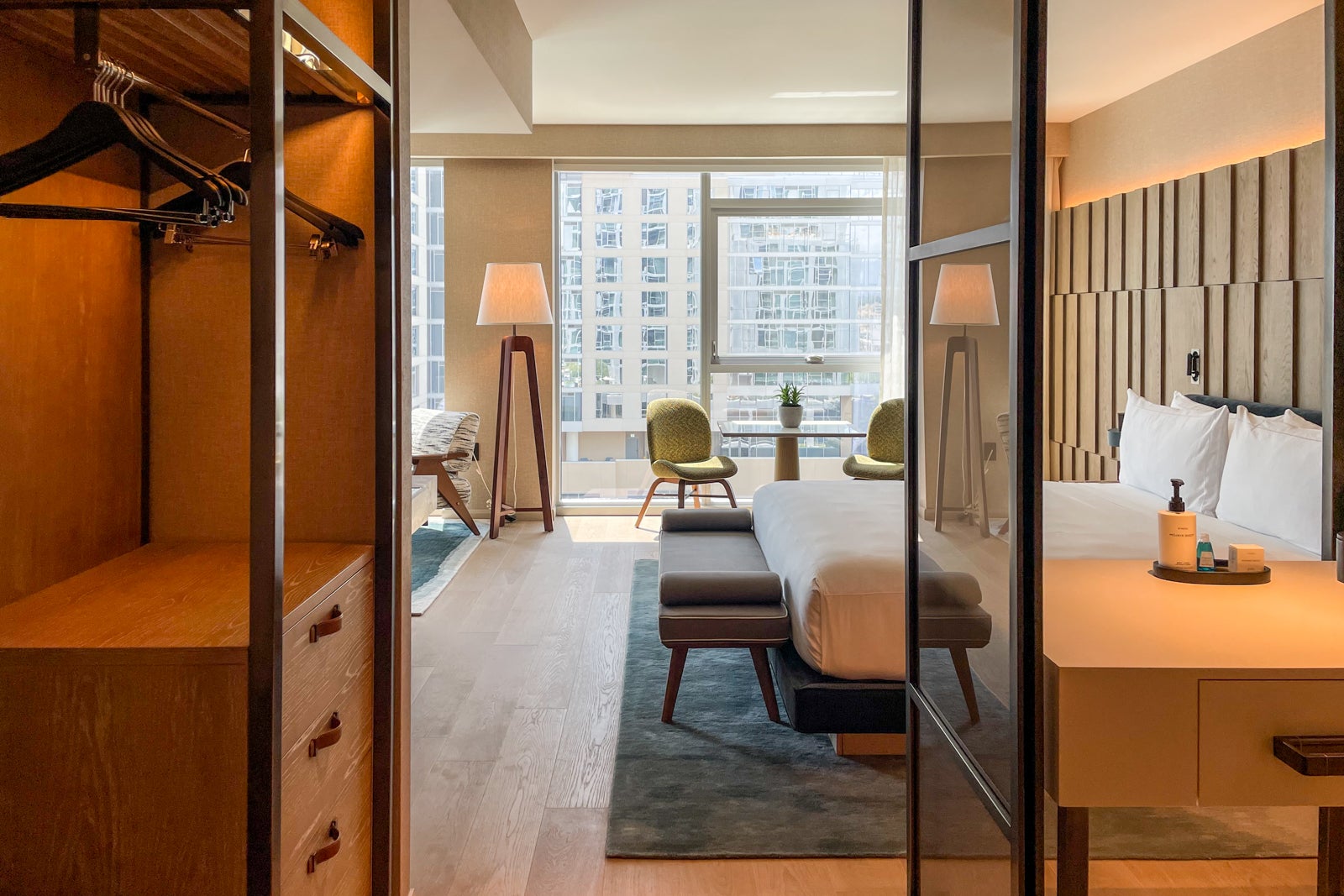 Another mistake that can be very costly is forgetting to cancel an award stay within the hotel's published cancellation window. You might think this isn't a huge deal, assuming you'll only forfeit the points you'd redeemed. Unfortunately, that's not how most hotel loyalty programs operate.
When you don't cancel an award reservation, most properties will charge you one night plus tax at the best available rate for that date, which could easily be hundreds of dollars. You should pay close attention to each program's stated cancellation policy when booking an award stay using points.
Related: Make dynamic pricing work in your favor: How rebooking hotel stays can help you save on award nights
Ignoring credit cards
The final mistake isn't specific to using your hotel points, but it will still affect your hotel award stays. Many credit cards offer complimentary elite status just for holding the card and (in some cases) paying an annual fee. A credit card that offers elite status as a perk can unlock valuable benefits like room upgrades, premium internet, bonus points and more.
Your card may even unlock a redemption option that wouldn't be possible otherwise. For example, Hilton's fifth-night-free benefit is restricted to elite members and IHG's fourth-night reward is only available to select IHG cardholders.
Here's a quick rundown of some cobranded cards for each program that provide hotel elite status as a perk:
The information for the Hilton Aspire Amex card has been collected independently by The Points Guy. The card details on this page have not been reviewed or provided by the card issuer.
Most Hyatt and Marriott cards give you elite night credits toward earning higher elite status levels. Some cards also offer extra elite night credits or higher status when you reach specific spending thresholds in a calendar year.
Related: Guide to Marriott and Hilton elite status with the Amex Platinum and Business Platinum
Bottom line
Hotel stays for zero dollars out of pocket can be a wonderful thing. But mistakes can sap some (or most) of the value out of your redemptions. Hopefully, this list has given you some strategies to avoid those mistakes on your next award booking.
Additional reporting by Ehsan Haque.