7 Finest European City Break Destinations
European City Break Inspiration
Looking for a destination with a mix of culture, history and relaxation? Then European city break destinations maybe for you. From Amsterdam to Vienna, there is something for everyone. Here are seven of the best options in Europe for a getaway. So pack your bags and get ready to explore some of the most beautiful cities this shoulder season.
Rome Is A Must See
Rome, a city that needs no introduction. This historic capital is home to some of the most iconic landmarks in the world, such as the Colosseum and the Trevi Fountain. When it comes to city breaks, Rome has it all – culture, history, food, wine and shopping. Travel tip: If you want to avoid the summer crowds by planning your trip for the shoulder season (April-May or September-October). Book ahead at romecolosseumtickets.tours to get your tickets for some of Rome's most popular attractions, like the Colosseum and Vatican Museum. This way, you skip the line and optimise the time you have in Rome.
Amsterdam: City Of Canals + Culture
Amsterdam is a city that is renowned for its canals and culture. This destination is perfect for those who are looking to explore a new city while also relaxing in a picturesque setting. When it comes to city breaks, Amsterdam has a lot to offer, including museums, cafes, windmills and shopping. Travel tip: Save money on your trip, by staying in one of the many hostels on offer around the city. (e.g Dutchies Hostel or Pension De Laurier) You can also take advantage of the discount cards to save money on attractions and transportation. Don´t miss the charming Jordaan quarter when you are in Amsterdam.
Vienna: A Cultural Capital
Vienna is a city that is known for its culture and imperial history. This destination is perfect for those who are interested in exploring the architecture yet enjoy a stay in a modern city. Vienna has endless museums and art galleries and charming 19th century cafés. The typical dish Wiener Schnitzel is worth trying while you are in the city, but those with a sweet tooth with love the epic Sachertorte, famous since 1832.
Travel tip: Don´t miss a visit to the Spanish Riding School and the Vienna State Opera House.
Paris: The City Of Light
Paris is a city that is known for its romance and beauty. This destination is perfect for those who are looking to enjoy a romantic getaway while also exploring a new culture. When it comes to city breaks, Paris has it all – from charming cafes and restaurants to iconic landmarks and more. Travel tip: If you want to enjoy the best views of the city, be sure to visit the top of the Eiffel Tower!
London: The City of Dreams
London is a city that is known for its royal family and historic sites. A city break that is classic chic yet with an ecclectic side. From Buckingham Palace to Big Ben, there are plenty of iconic landmarks that you can visit while in the British Capital. London is also home to some of the best shopping in all of Europe. Find high-end designer stores in Kensington to quaint little markets such as Carnaby or Covent Garden.
Don´t miss the opportunity to enjoy Afternoon Tea while in London. Sketch or Fortnum and Mason are my top picks.
Madrid: A City with Character
Madrid is a city with plenty of personality. This Spanish city is full of life and there is always something to do. From exploring the many museums, nieghbourhoods to sampling the local cuisine, there is no shortage of activities in Madrid. And, of course, no trip to Madrid would be complete without a visit to the famous Prado Museum.
My foodie tip is to head to the Chocaleria San Ginés for Chocolate and Churros. It´s touristy but delicious.
Athens: A City with History
Athens is a city with a long and rich history. If you're looking for a city break that is educational as well as enjoyable, then Athens is the perfect destination for you. The must see places to visit are the Acropolis and the Parthenon. But the city has more than ancient ruins to offer, Athens is also home to some of the best food in all of Europe. Find severything from traditional Greek dishes to international cuisine.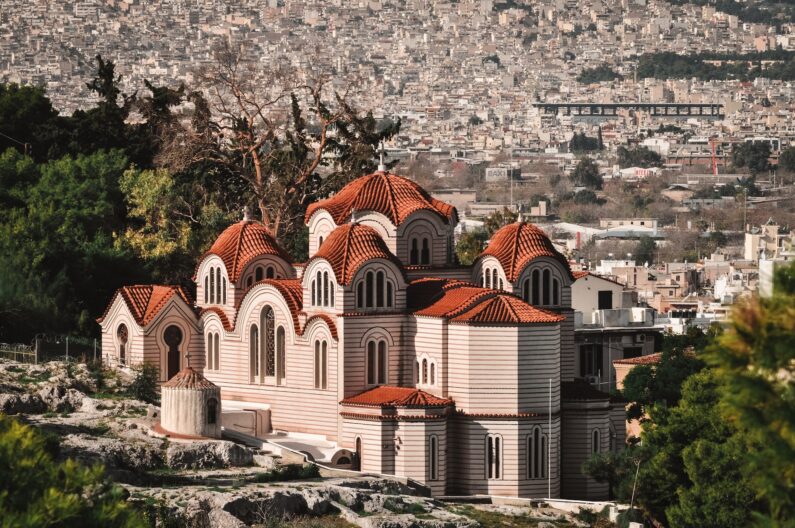 7 European City Break ideas
No matter what type of city break you are looking for, you are sure to find the perfect destination in Europe. From Rome and Amsterdam to Madrid and Athens, there is a city for everyone. So, start planning your trip today! And, don't forget to take advantage of discount cards and travel deals to save money on your trip.
The post 7 Finest European City Break Destinations appeared first on Piccavey.