10 Things To Do For This Saturday in L.A. [10-22-2022]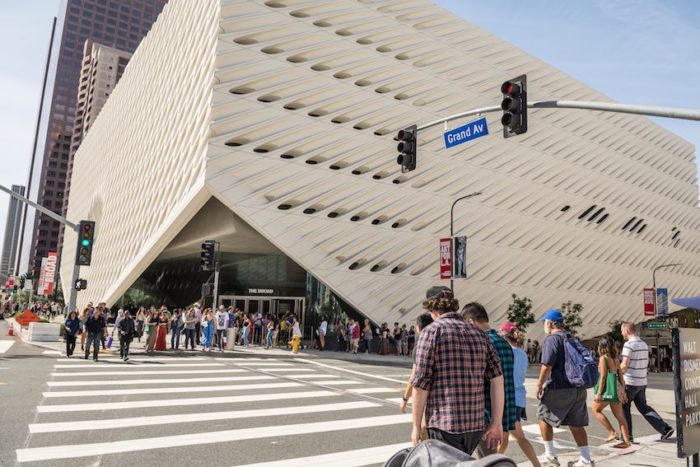 What say you? Will it be a lazy Saturday on the couch or one filled with adventures across the city? Your call, but if you choose the latter then we're here to help.
Below you'll find our top three picks for today (October 22) in Los Angeles followed by a bullet list of seven other quick ideas to consider. Lots to do out there. Make it a good one!
Things To Do For Saturday in Los Angeles
Grand Ave Arts: All-Access -> On Saturday, Grand Ave Arts: All-Access bands together over 10 arts and culture institutions along Grand Avenue for a day of art, activations, and family fun. Highlights include an instrument petting zoo at Colburn School, Día de los Muertos altars and art at Grand Park, a live recital from the LA Opera , and augmented reality tours and experiences. All activities free to attend. Get more info here.
P-22 Day Festival -> This Saturday, the annual celebration of the big cat who crossed two freeways returns to Griffith Park for its seventh year. The 2022 festivities offer plenty of exhibits and activities, including a P-22 photo booth, an urban wildlife garden installation, live music, and much more. Free to attend. More info here.
Music Box Steps Festival -> For nearly 30 years, the Silver Lake Improvement Associations has hosted a one-day festival celebrating The Music Steps, site of the 1932 Laurel & Hardy short film of the same name. This Saturday's event includes special screenings, a community raffle, complimentary bites, and live entertainment. Runs from noon to 4 p.m. Free to attend. More info here.
Seven More Things To Do in L.A. Today
BONUS: Dine L.A. runs from Oct 14-28, and while there are dozens of deals to choose from, We Like L.A. co-founder Christina Champlin has a rundown of the top ten on her radar.
BOUNS #2: With the forecast for the high 60s today, it's the perfect time to tackle our latest in the L.A. on Foot series, a walk at Lower Arroyo Park by the Colorado Street Bridge.
---
Want to get the best things to do in L.A. sent straight to your inbox? Join over 60,000 Angelenos who subscriber to our twice weekly email newsletter!
By subscribing, you agree to our terms of use and privacy policy and consent to receive emails from We Like L.A. about news, events, offers, and partner promotions.
The post 10 Things To Do For This Saturday in L.A. [10-22-2022] appeared first on .